Business, Law, Economics and Consumer Behaviour "Carlo A. Ricciardi"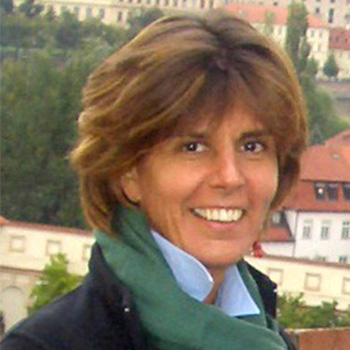 De Carlo, Manuela
Direttore del Dipartimento di Business Diritto, Economia e Consumi "Carlo A. Ricciardi"
Further information
Vice Director Professor Antonella Sau
The "Carlo A. Ricciardi" Department of Business, Law, Economics and Consumer Behaviour is funded by IULM University as part of the University Research Plan. It carries out studies and research - also commissioned by public and private entities - on specific issues and participates in European and international research projects.

In line with its interdisciplinary character, the Department promotes the integration of expertise from the business, legal and economic disciplines to contribute to advancing studies and scientific research in these areas; this guarantees their social impact from the perspective of the Third Mission. In this way, a scientific and cultural path involving different disciplines - from philosophy, psychology and sociology to law, economics and business, communication to marketing - focuses on the collaboration and comparison between the different souls that make it up.

The Department has formally defined its own strategy, in line with the University's strategic planning and considering its development potential in the Department's Programme Document 2022-2024 and the Department's Programme Document 2019-2021.

The teachers in the Department dialogue and cooperate on cross-cutting issues, both national and international, such as communication and technological innovation, something which increasingly characterises its operational dynamics, thanks also to the activities of the Research Centres and Observatories.



In the Research Centres' and Observatories' work, four prevailing subject areas have been identified, which are also reflected in the Third Mission activities:
1. Corporate Welfare and Worker Engagement: this subject area includes projects aimed at improving the quality of work and worker engagement.
2. Communication and Sustainability: this category includes projects that combine communication with sustainability and sustainable development goals.
3. Territorial Development: this area covers projects that seek to understand and promote specific geographical areas' economic, social and cultural development.
4. Knowledge Transfer: this area focuses on transferring knowledge generated within the University to the outside world.

The Department is divided into Sections representing the scientific knowledge that characterises its disciplinary makeup:

Economics and Business Organisation Section

Regarding the Economics and Business Organisation Section, the Department is a point of reference for teachers and researchers interested in developing knowledge in strategy, management and business models, particularly concerning family businesses, branded companies and the tourism and agri-food sectors. In addition, over the years, the topics of communication to the financial markets, corporate reputation, sustainability, corporate growth and territorial development have been looked at in depth.
Concerning organisational issues, the section deals with corporate information systems with a focus on technological innovation and the transformations of work produced by the evolution of information and communication technologies, and with organisational behaviour and human resources management.

Marketing and Communication Section

This section presents three study areas. The first carries out studies on the understanding of consumer behaviour and the related marketing and communication processes. Particular attention is paid to brands and their contact points with the public in areas such as FMCG, luxury, art and culture.
The second area focuses on companies and marketing and communication processes in different application areas, such as internationalisation, sales strategies, retail, innovation and sustainability.
The third area concentrates on public relations, corporate communication, strategic communication, internal communication, brand communication, public branding, public benefit communication and the measurement of communication results.

Economics and Law Section

The economics area studies cultural sectors such as museums, theatres, and the art market, particularly regarding fundraising, cultural policies, and the role of the state and foundations.
Expertise in this area also covers the study of all media markets, from newspapers to cinema, music and books. These markets are today dealing with a profound internal restructuring due to the transformations that have taken place with the introduction of digital.
The main research subjects in the legal studies are promoting art and cultural activities and protecting and enhancing cultural heritage. The priority aim is to check which tools of an essentially legal and institutional nature can be used to increase the capacity of cultural assets to become 'resources capable of generating resources'.
The area of Law also deals with issues relating to competition law, market regulation, consumer protection, and industrial and intellectual property.
The area also covers the broader fields of microeconomics and macroeconomics, applied economics, creative industries and economic history.

Behaviour and Consumption Section
Researchers in this section deal with the study of consumer behaviour and all the dynamics tied to consumer behaviour processes from a psychological and sociological point of view.
The psychology area is divided into two main strands: the general psychology of processes, with particular reference to communication, learning and the management of behaviour and decision-making processes in the individual and social spheres, i.e. Behaviour Analysis and Behaviour Economics; and social and organisational psychology with a focus on food consumption, health, social communication and cooperation. The research work of the psychological strand is also enriched by specific study and methodological areas of a neuroscientific matrix. The research work in the sociological area focuses on the dynamics of consumption and consumer behaviour with particular attention on the complex dynamics of contemporary society, such as critical consumption and collaborative consumption.

Within the Department, the Departmental Council operates as an advisory and supporting body for departmental activities. Its members are:
Manuela De Carlo: Director
Antonella Sau: Deputy Director
Federica Ricceri (coordinator for the Economics and Business Organisation section)
Francesco Massara (coordinator for the Marketing and Communication section)
Angela Besana (coordinator for the Economics and Law section)
Vincenzo Russo (coordinator for the Behaviour and Consumption section)
Riccardo Manzotti (representative of the tenured teachers in the Department)
Giorgio Gabrielli (representative of contract lecturers in the Department)
Department Projects 2023
Anna Maria Bagnasco, Investimenti e crescita ("Investment and Growth")
Angela Besana, Creatività, diversificazione e competenze tra offline e online ("Creativity, diversification and skills between offline and online")
Daniela Corsaro, Rethinking Marketing & Sales Processes under condition of Risk and Uncertainty: an extensive empirical investigation across Europe
Manuela De Carlo, Francesca d'Angella, Guido Ferilli (Dept. of Humanistic Studies), Intelligenza artificiale per la formulazione di strategie competitive nel settore hospitality ("Artificial intelligence for the formulation of competitive strategies in the hospitality sector")
Annamaria Esposito, Ibridazioni: moda, arte e cultura ("Hybridizations: fashion, art and culture")
Emanuele Felice, Lo sviluppo dell'Italia e dell'Occidente nel lungo periodo: misure e interpretazioni in un approccio multidisciplinare ("The development of Italy and the West in the long term: measures and interpretations in a multidisciplinary approach")
Riccardo Manzotti, Francesco Galli, A world of pure existence: designing a new philosophy of thought and nature
Francesco Massara, Impact of anthropomorphism of AI agents on privacy concerns
Pietro Mazzola, Federica Ricceri, Francesca d'Angella, ESG e comunicazione finanziaria: un'analisi empirica ("ESG and financial communication: an empirical analysis")
Ariela Mortara, Rosantonietta Scramaglia (Dept. of Communication), Cambiamenti in un mondo instabile. Ambiente, tecnologia e consumi ("Change in an unstable world. Environment, technology and consumption")
Grazia Murtarelli, Stefania Romenti, Elanor Colleoni, Capitani coraggiosi: Comunicare la leadership sostenibile nei social media ("Captains Courageous: communicating sustainable leadership in social media")
Silvia Ravazzani, Alessandra Mazzei, Luca Quaratino, Benessere organizzativo: comunicazione inclusiva e relazioni efficaci per la qualità della vita sul luogo di lavoro ("Organisational well-being: inclusive communication and effective relationships for quality of life in the workplace")
Giuseppe Rossi, The Fading Boundaries between the Law of Copyright and Media Markets Regulation
Vincenzo Russo, Margherita Zito, NeuroNudge. Scelte alimentari e spinta gentile: il contributo delle misurazioni neuroscientifiche e della Consumer Neuroscience ("NeuroNudge. Food choices and gentle nudges: the contribution of neuroscientific measurements and consumer neuroscience")
Ruggero Sainaghi, Aurelio Mauri, Strategie e performance nel settore turistico (2023-2024) ("Strategies and performance in the tourism sector (2023-2024)")
Antonella Sau, La riserva di funzione amministrativa: una rilettura della discrezionalità amministrativa ("The administrative function reserve: a reinterpretation of administrative discretion")
Department projects 2022
Anna Maria Bagnasco, L'Europa e i giovani ("Europe and Youth")
Angela Besana, Competizione, evoluzione e rivoluzione delle competenze nel turismo e nella cultura in (e post-)pandemia ("Competition, skills evolution and revolution in (and post-)pandemic tourism and culture")
Daniela Corsaro, Developing a new modelling for Antifragile Marketing
Manuela De Carlo, Francesca d'Angella, Guido Ferilli (Dept. Of Humanities), Intelligenza artificiale per la formulazione di strategie competitive nel settore hospitality ("Artificial intelligence for the formulation of competitive strategies in the hospitality sector")
Annamaria Esposito, Intersezioni: strategie di marketing e comunicazione nei musei e nei musei d'impresa ("Intersections: marketing and communication strategies in museums and corporate museums")
Vanessa Gemmo, Andrea Carignani, #Restech. Un'analisi del nuovo ecosistema di piattaforme tecnologiche nel settore delle ricerche di mercato ("#Restech. An analysis of the new ecosystem of technology platforms in the market research sector")
Riccardo Manzotti, Francesco Galli, A New Design for a New Philosophy, New Tools for a New Paradigm: strumenti creativi per diffondere e trasmettere nuovi modelli concettuali e nuove strutture di pensiero. Il case study offerto dalla teoria della identità mente-oggetto ("A New Design for a New Philosophy, New Tools for a New Paradigm: Creative Tools to Spread and Transmit New Conceptual Models and Structures of Thought. The case study offered by the theory of mind-object identity")
Francesco Massara, Lessons to Learn from the Covid-19 Odyssey: An Account from People in the Retail Context
Alessandra Mazzei, Silvia Ravazzani, Luca Quaratino, L'evoluzione del patto psicologico tra azienda e collaboratori. Il caso dell'onboarding dei neo-assunti in contesti di lavoro ibridi ("The evolution of the psychological pact between company and employees. The case of the onboarding of new hires in hybrid work contexts")
Pietro Mazzola, Federica Ricceri, Francesca d'Angella, Modelli e determinanti della comunicazione finanziaria digitale: un'analisi esplorativa delle imprese quotate sul mercato italiano ("Models and determinants of digital financial communication: an exploratory analysis of firms listed on the Italian market")
Ariela Mortara, Rosantonietta Scramaglia (Dept. of Communication), La rinascita delle città come opportunità economica e sociale tra realtà, percezione e speranze ("The renaissance of cities as an economic and social opportunity between reality, perception and hopes")
Stefania Romenti, Elanor Colleoni, Fake news: impatto sulla reputazione aziendale e strategie di
messaging efficaci ("Fake news: impact on corporate reputation and effective messaging")
Giuseppe Rossi, Carbone Paola (Dept. of Communication), Superare la vendetta per assicurare la pace ("Overcoming revenge to ensure peace")
Vincenzo Russo, Margherita Zito, La validità delle misure neuroscientifiche nel campo delle Consumer Neuroscience: dal NEURO RETAIL E SHOP LAB e Virtual Retail all'Analisi Neurosensoriale tra differenze biologiche e di personalità ("The validity of neuroscientific measuring in the field of Consumer Neuroscience: from NEURO RETAIL AND SHOP LAB and Virtual Retail to Neurosensory Analysis between biological and personality differences")
Ruggero Sainaghi, Aurelio Mauri, Strategie e performance nel settore turistico (2021-2022) ("Strategies and performance in the tourism sector (2021-2022)")
Antonella Sau, La riserva di funzione amministrativa ("The administrative function reserve")