Manuela De Carlo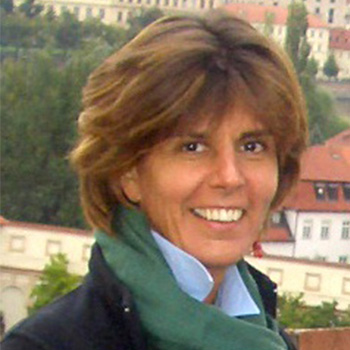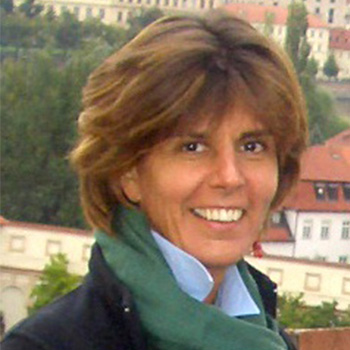 Individual tutorial
Timetable
Individual tutorials will be held weekly via Skype by appointment to be arranged by email to [email protected].

CURRENT POSITION:
Dr Manuela de Carlo is full professor of Tourism Management, Director of the Department of Business, Law, Economics and Consumer Behavior "Carlo Ricciardi", Director of the graduate programs in Tourism and Hospitality and member of Academic Board of PhD in Communication Markets and Society at IULM University Milano. In 2004 she has launched the Master in Tourism Management, the first master programme in tourism taught in English in Italy. Since 2004 the MTM programme has received 1500 applications from 43 countries; has established partnerships with over 150 leading companies (including Mariott, Intercontinental, Accor, Best Western, Dorchester Collection, Costa Crociere, Amadeus). In 2016 she has launched the M.Sc. in Hospitality and Tourism Management, the first dual degree program in Italy in partnership with an hospitality school (Rosen College of Hospitality Management of the University of Central Florida). In 2020 she has launched the Graduate Specialization Courses in Revenue Management and Luxury Marketing and Client Experience. Manuela currently teaches Tourism Management; Destination Management; Managing Hospitality and Guest Service Organizations.

RESEARCH LINES:
Her research focuses on collective capabilities development; service personalizaion and value co-creation in tourism; technology adoption and use by tourism organizations, with a specific focus on social media; place image and reputation formation and evaluation. Her research has been published in Journal of Business Research, European Management Journal, Annals of Tourism Research, International Journal of Hospitality Management, Current Issues in Tourism, Journal of Hospitality & Tourism Research, International Journal of Tourism Research among others. In 2021 she is appointed by the Italian Ministry of Tourism as a Member of the "Standing Committee for the Promotion of Italian Tourism" in the role of expert . In 2015-2016 she is former Member of the Group of Experts (GEV) of the Economic and Statistic Sciences Area within the Italian Research Italian Agency for the Evaluation of Universities and Research Institutions (ANVUR). She is Associate Editor of Journal of Destination Marketing Management. Her most recent projects relate to urban destination planning and development and technology use for service personalization. She has conducted numerous consulting and applied research projects for many companies in the tourism industry (Amadeus, Accor, Masi Agricola, Th Resort among others) and provided advice for CDP (Italian sovereign fund), OECD, Italian Ministry of Tourism, Italian Ministry of University and Research.

DISCIPLINARY GROUP:
SECS/P07
Although IULM University takes all necessary care to ensure the publication of correct, updated and complete information, it is not responsible for the contents of the curricula published online on the Portal www.iulm.it. The holder of this curriculum vitae is the exclusive guarantor and responsible for the correctness and truthfulness of the information contained therein.

COURSES 2023/2024

Bachelor's Degree in Tourism, Management and Culture
- Management of tourism enterprises
Master's Degree Course in Hospitality and Tourism Management

- Managing Hospitality and Guest Services Organizations
COURSES 2022/2023

Bachelor's Degree in Tourism, Management and Culture
- Management of tourism enterprises
Master's Degree Course in Hospitality and Tourism Management
- Managing Hospitality and Guest Services Organizations

COURSES 2021/2022

Bachelor's Degree in Tourism, Management and Culture
- Management of Tourism Enterprises
Master's Degree Course in Hospitality and Tourism Management
- Managing Hospitality and Guest Services Organizations
COURSES 2020/2021
Bachelor's Degree in Tourism, Management and Culture

- Management of Tourism Enterprises
Bachelor's Degree in Tourism, Management and Territory
- Destination Management - including "Tourist Experience" Workshop (24 hours)

Master's Degree Course in Hospitality and Tourism Management
- Managing Hospitality and Guest Services Organizations
COURSES 2019/2020

Bachelor's Degree in Tourism, Management and Territory
- Management of tourist companies
- Destination Management -Includes "Tourist experience" laboratory (24 hours)
Master's Degree Course in Hospitality and Tourism Management
- Managing Hospitality and Guest Services Organizations

COURSES 2018/2019
Bachelor's Degree in Tourism, Management and Territory
- Economics of tourism companies
Master's Degree Course in Hospitality & Tourism Management
- Managing Hospitality and Guest Services Organizations
COURSES 2017/2018
Bachelor of Science in Tourism: culture and development of territories
Bachelor of Science in Tourism, Management and Territory
- Economics of tourism companies
Bachelor of Science in Hospitality & Tourism Management
- Managing Hospitality and Guest Services Organizations
COURSES 2016/2017
Bachelor of Science in Tourism: culture and development of territories
- Economics of tourism companies
COURSES 2015/2016
Bachelor of Science in Tourism: culture and development of territories
- Economics of tourism companies

COURSES 2014/2015
Bachelor of Science in Tourism, Events and Territory
Actors and relations of the tourism
supply chain - Management of tourism companies
Bachelor of Science in Tourism: culture and development of territories
- Economics of tourism companies
COURSES 2013/2014
Degree Course in Tourism, Events and Territory
Actors and Relations of the Tourism Industry - Management of Tourism Companies
Bachelor of Science in Tourism: culture and territorial development
- Economics of tourist businesses
COURSES 2012/2013

Bachelor of Science in Tourism, Events and Territory
- Economics of tourism companies
COURSES 2011/2012

Bachelor of Science in Tourism, Events and Territory
- Tourism Business Economics
Bachelor of Science in Tourism, Culture and Territory
- Tourism Business Economics
COURSES 2010/2011
Degree Course in Tourism, Culture and Territory
- Economics of Tourism Companies Master Degree

Course in Promotion and Management of Culture and Tourism
- Strategic Analysis for Business Decisions