Library
Library opening times are from 8.30 to 19.30, Monday to Friday (from 1st to 31st August 9.00-12.30/13.30-17.00)
The reading rooms are open from Monday to Friday from 8.30 to 19.30 and on Saturdays from 8.30 to 13.00 (from 1st to 31st August from 9.00 to 17.00, from Monday to Friday)
In the current Academic Year, the evening opening times of the Library (19.30-22.00) will be:
from 11th November 2019 to 7th February 2020, with a Christmas break from 20th December 2019 to 7th January 2020; and from 30th March to 30th June 2020, with an Easter break from 9th to 14th April 2020.
During these times, the Reading Room on the ground floor will remain open, but not the loan services and bibliographic information, which will close at 19.30.
The Library is also present on the University Community website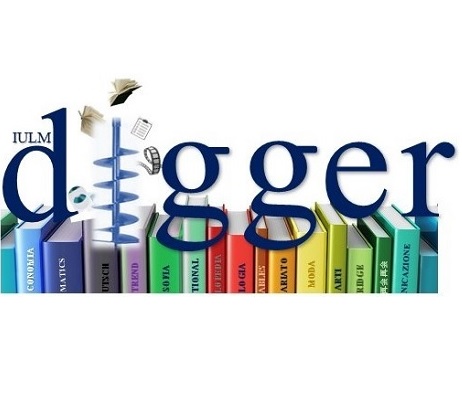 Dig deep into the information!
Digger: The IULM Library catalogue