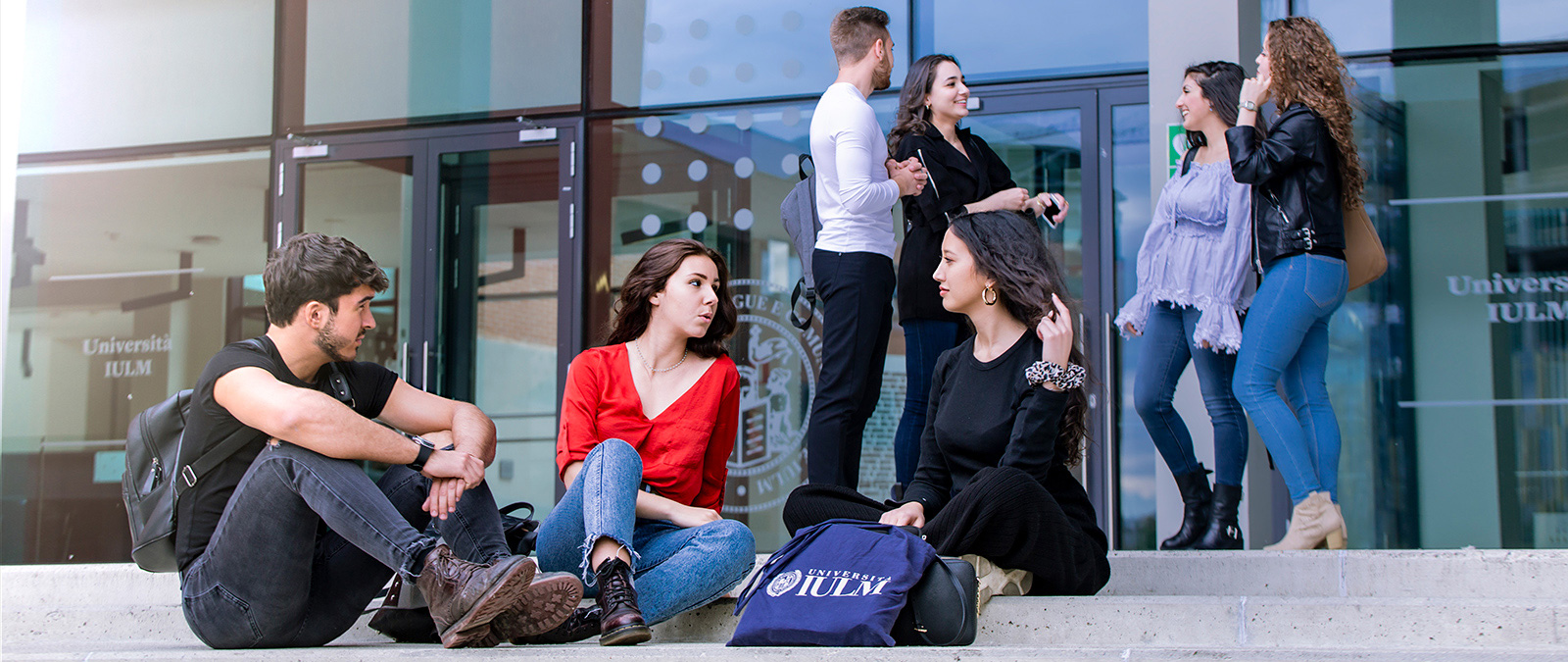 IULM Sport
IULM University recognizes the educational relevance of sport for the personal and professional development of students. For this reason, the University, thanks to the partnership with the University Sports Centre of Milan (CUS), supports and encourages the active participation of its students in sporting activities, both at amateur and competitive level.
Students have the opportunity to participate in the Milan University Championships for men and women of different sports, including football, basketball and volleyball. During the academic year there are also opportunities and opportunities for comparison and growth through, for example, running and winter sports.
If you are interested in being part of the official teams of the IULM University or in participating in organized sports activities, you can contact the IULM CUS Point.
The CUS desk is located at the Student Representative's office (ground floor outside the IULM 1 building). The CUS Point is open on Mondays from 16.30 to 18.00, on Tuesdays from 15.00 to 16.30, on Wednesdays from 12.00 to 16.30 and on Thursdays from 12.00 to 13.30.
For information, please send an email to [email protected]

Programme IULM pro-Athletes

IULM University has set up a programme for student-athletes: a way to ensure a high-level education that is both flexible and adaptable for students who show talent and aspirations related to the world of professional sports and who wish to complete their university education. This programme aims to reward academic and sporting merit, seeking to reduce the obstacles that contribute to the estrangement of athletes from university education.
The programme, called IULM pro-Athletes, provides a series of facilitations for all students enrolled at our University who meet certain academic and sporting merit requirements specified in the regulations.
Download here the Regulations and the Application Form for admission to the programme
Contacts
The CUS desk is located at the Student Representative's Office (ground floor outside the IULM 1 building). Opening hours

: Monday from 4.30pm to 6pm, Tuesday from 3pm to 4.30pm, Wednesday from 12pm to 4.30pm and Thursday from 12pm to 1.30pm.
IULM Cus point
[email protected]
www.cusmilano.it
Follow us on Instagram (@iulm_sport) and on Facebook (@IULMsport)!