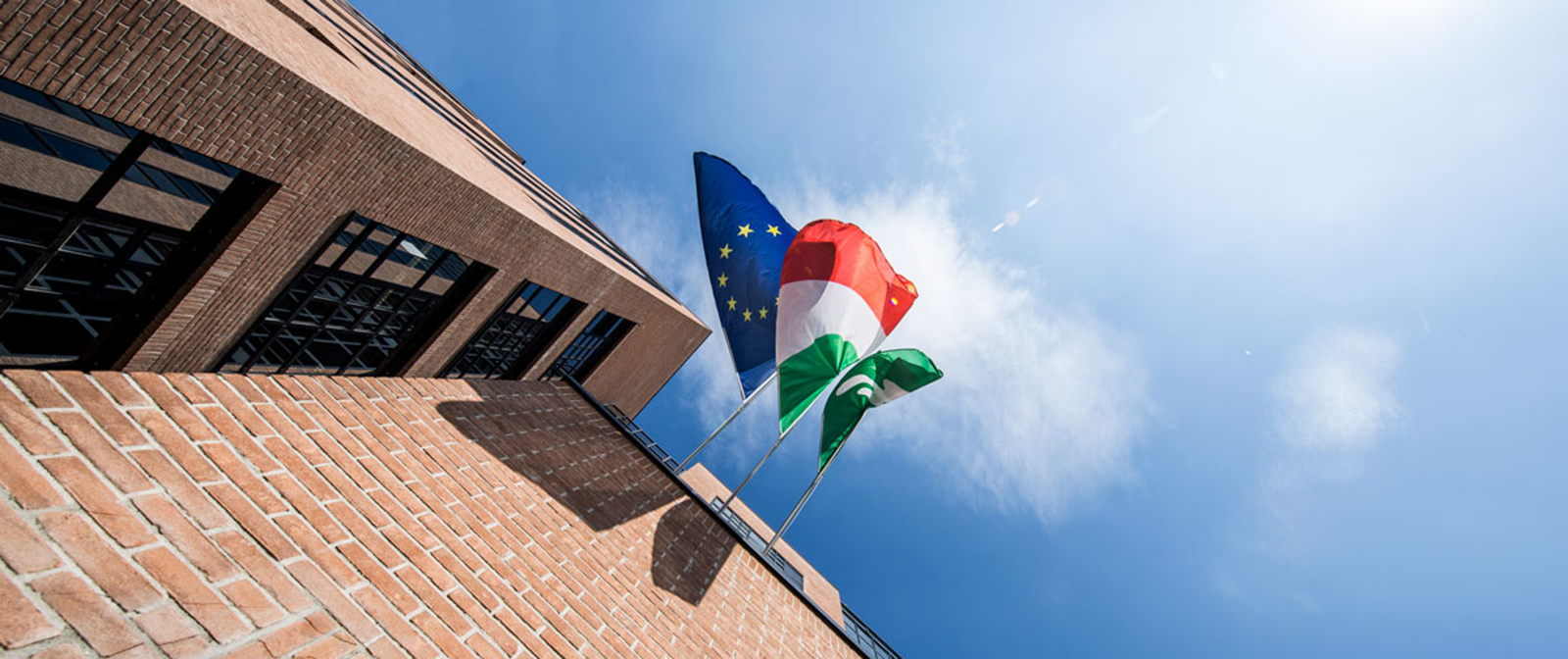 Mission and Strategic plan
Mission
The mission of IULM University is to train professionals capable of meeting the challenges and seizing the opportunities emerging from international markets and scenarios, but it is also to shape men and women who are aware of themselves and their value.
To its students, IULM guarantees a complete cultural background and a solid preparation, a mix of theory and practical experience: an integrated approach that has always proved extremely useful for successfully entering the world of work and fulfilling oneself in life as a person.
Vision
Authoritativeness, competence, innovation, excellence, consciousness and inclusion. These are the values that inspired the founding of the Athenaeum and that take shape above all through a comprehensive, contemporary, international teaching model to prepare tomorrow's professionals for an ever-changing world.
For 50 years, strengthened by a vocation geared toward integrating cultural preparation and professional skills, IULM University has positioned itself as a meeting point between the academic world and the labor market
The Strategic Plan
The present Strategic Plan is part of a very particular moment in the history of our country, marked by profound and very rapid changes in all the contexts of human activity: economic, political, social, cultural and technological, which it would be neither possible nor correct not to take into account in the definition of the programmatic lines of action adopted by IULM for the coming years.
The Strategic Plan was drawn up through a process based on sharing and inclusion. In the various steps that have followed, different parties have been called upon to intervene and bring value to the project, in order to guarantee the result of a project that is an expression of the entire academic community.
The stages through which this Plan has been drawn up are summarised below:
identification and redefinition of the Vision and Mission to inspire the objectives of the Plan;

discussion of the objectives achieved and the criticalities of the previous Strategic Plan;

joint brainstorming for the definition of the new objectives, in the light of the meta-values identified for the definition of the new Plan;

for each area, processing activities carried out individually by experienced teachers in order to identify, taking into account strategic priorities, objectives and lines of action for their achievement;

sharing and general assessment of objectives, of real feasibility and of related economic and financial sustainability;

final approval of the Strategic Plan by all Academic Bodies and start of implementation.