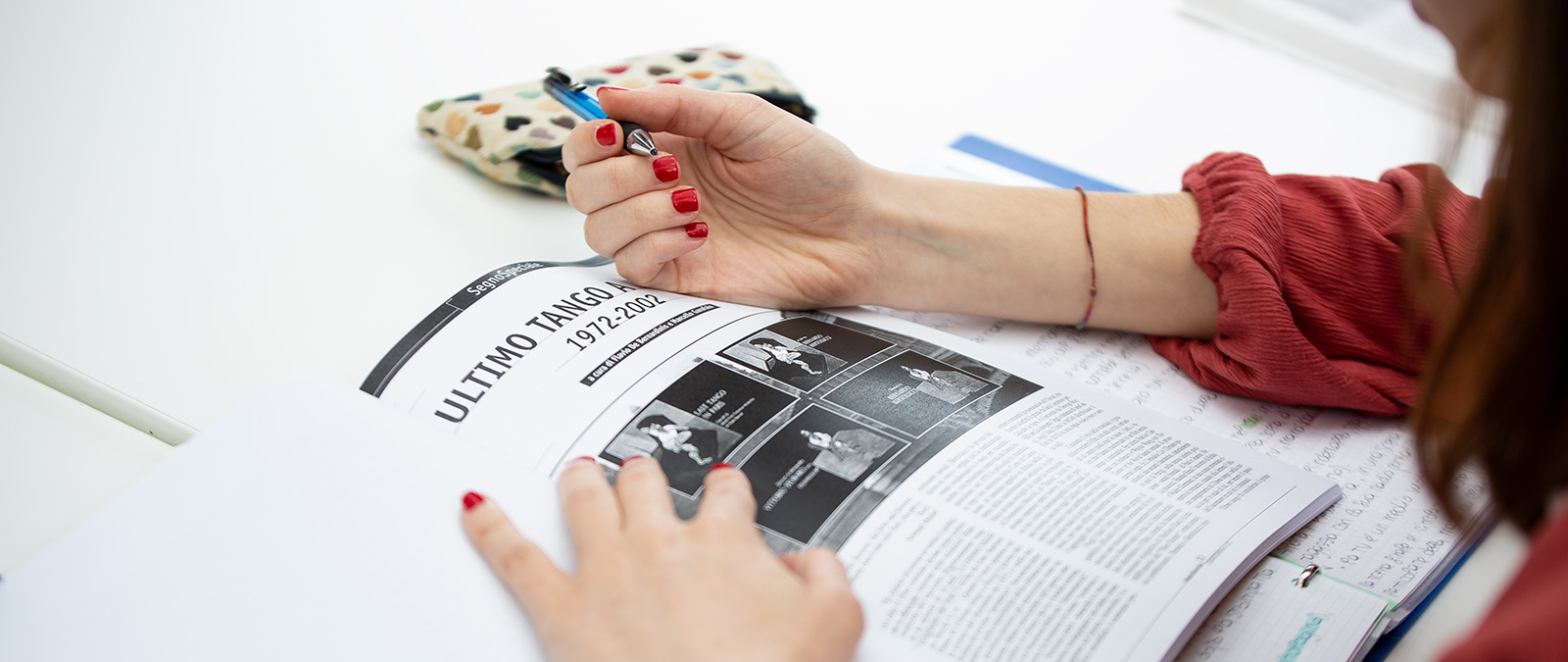 Educational laboratories
Communicating today means knowing at least two of the most common languages. And being familiar with the language of new technologies, that of information technology. The Degree Course in Communication, Media and Advertising includes two workshops on foreign languages and ICT.
Objectives and content

Professional English I, II, III
Language and culture of the second foreign language
Professional English aims to develop and consolidate language skills from the elementary to the upper-intermediate level on contents and functional elements concerning the world of work and professional relationships, taking into account the micro-linguistic field of the Degree Course.
The teaching of the second foreign language aims to strengthen intercultural education. It is therefore divided into two parts: "Geographies and cultures" and "Language Laboratory". The latter aims to introduce a new foreign language or to consolidate a previously started one and focuses on contents and functional elements concerning daily life.
The approach to themes and situations is communicative.
Organization of courses
Students with already acquired language skills will be admitted to one of the course levels based on assessment of the language level.
The courses are designed on the basis of regular attendance by students at lessons, as a prerequisite for the successful consolidation of the work through personal study. The number of students per class is limited in order to ensure interactivity. The didactic plan foresees in-course assessments, both written and oral, which, if passed, can be recognized for certification of the credits required for each year.
Students who do not attend the course have access to end-of-course exams on the programmes covered in each course.
For registered students, more detailed information about the activities of the International Language Centre is published on www.community.iulm.it.
The workshop provides an online in-depth analysis to meet the needs of all students, both frequenting and not. The website provides the necessary teaching material to acquire tools and knowledge on how to share information and work in a network.
The reference model is represented by Google's online applications. On the website students can access theoretical explanations and teaching materials. It will also indicate the steps to follow to prepare for the exam, and the answers to the most common questions asked by the students. The workshop is accompanied by optional seminars.
Topics covered and methods of carrying out the examination
- Advanced use of search
engine - Use of distributed
word processing, spreadsheet and presentation tools - Use of geolocation tools (Google Earth, Google Maps)
- Use of Web Communication tools (Blog, Gmail)
The exam consists of a computer test to be taken in the computer room. If you pass the test, you will be entitled to the qualification required to record the Information and Communication Technology exam.
Since the academic year 2008/2009 it has become an indispensable prerequisite for students to take the ICT exam and obtain the ECDL Base Certification.