Rector
The Rector represents the entire university community, has the task of initiative, implementation and supervision, ensures coordination between the central governing bodies of the University and represents the university when this is required by law. His or her mandate lasts six years and cannot be renewed: election is by the Board of Directors which expresses itself on a trio of names indicated by the Academic Senate. The Rector is appointed by decree of the Minister of Education, University and Research.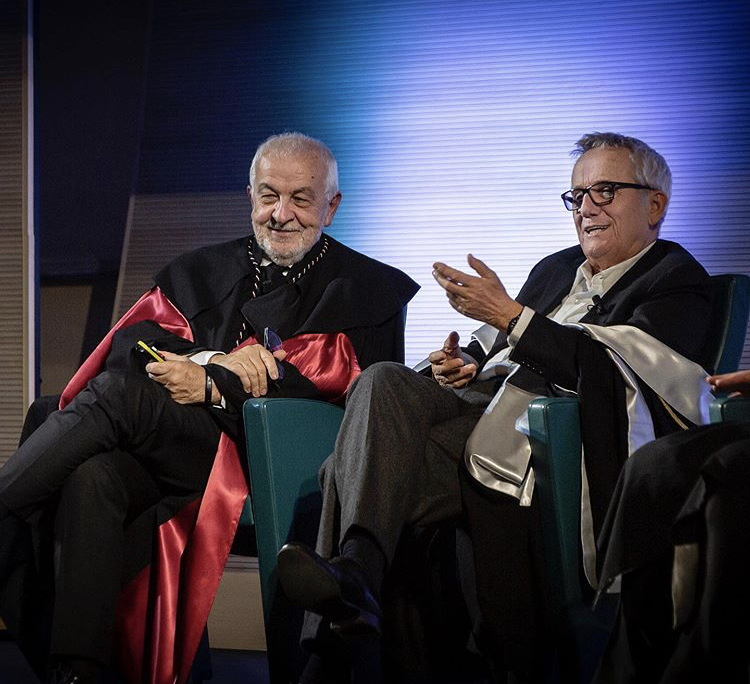 Gianni Canova e Marco Bellocchio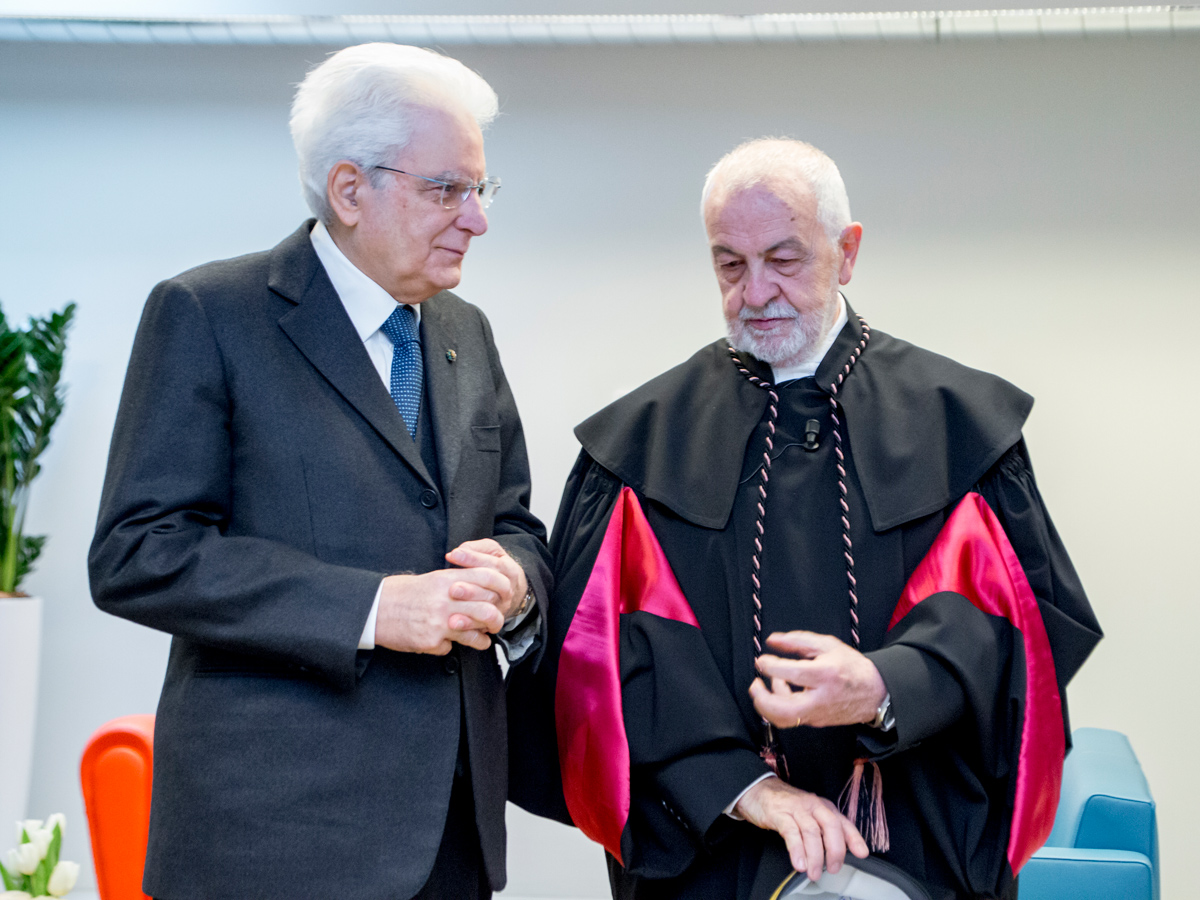 Gianni Canova e il Presidente della Repubblica Sergio Mattarella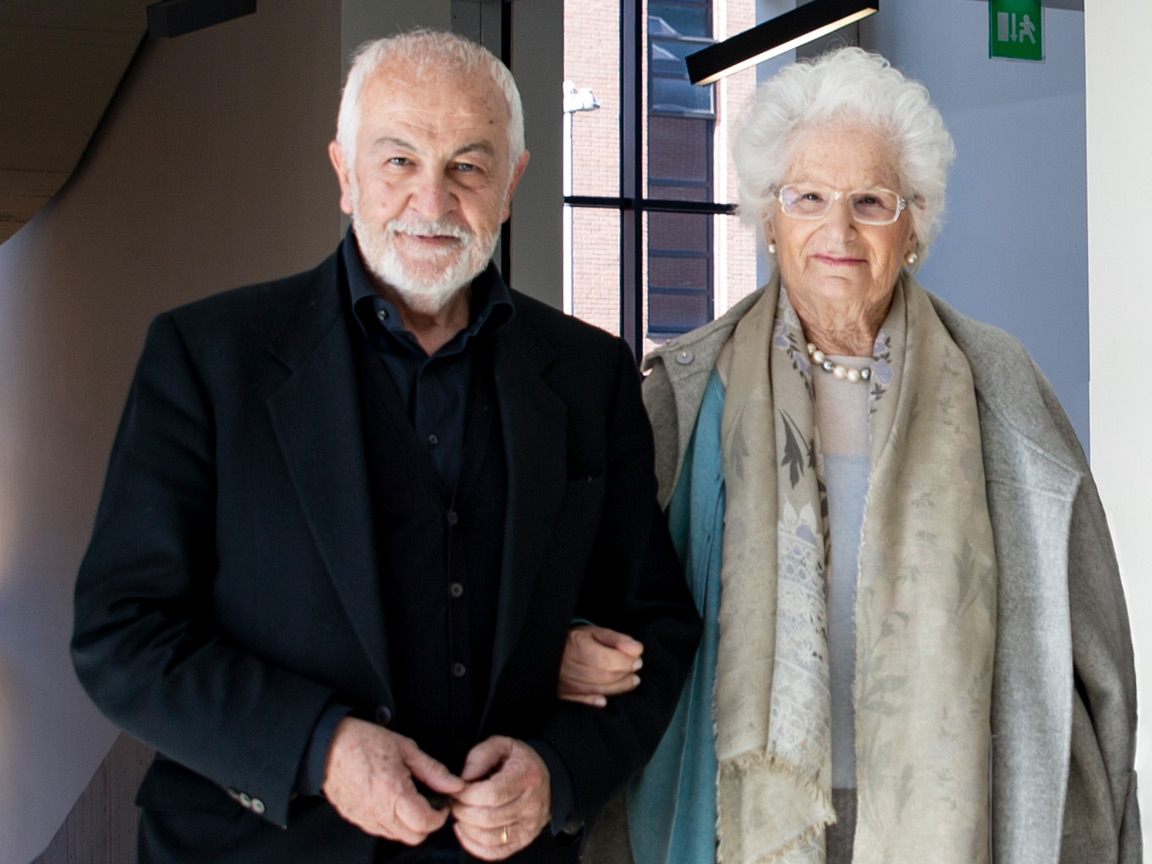 Gianni Canova e Liliana Segre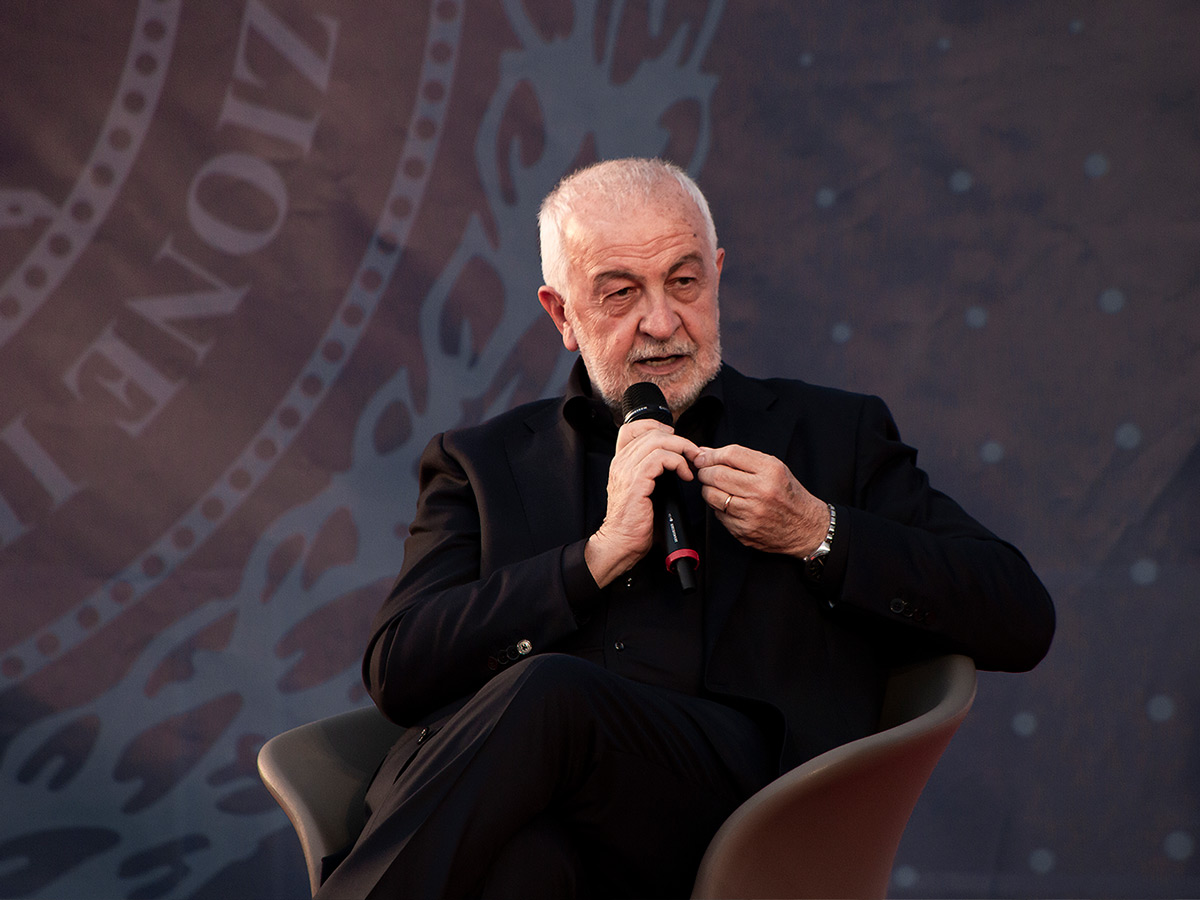 Rettore Professor Gianni Canova
Gianni Canova e Roberto Vecchioni
Professor Gianni Canova, Rector of the IULM University, is Full Professor of History of Cinema and Filmology.
He was previously the University's Vice Pro-Rector for Education, Communication and Events. He was also Dean of the Faculty of Communication, Public Relations and Advertising at IULM.
Before joining IULM, Professor Canova taught Poetics of Contemporary Cinema at the Centro Sperimentale di Cinematografia in Rome and held courses and workshops on visual communication at Bocconi University in Milan.
Founder and director of the monthly film and entertainment magazine Duel (later Duellanti), he was film critic for la Repubblica, Sette del Corriere della Sera and la Voce by Indro Montanelli. He has collaborated with Bianco&Black, Readings, Signs, Rolling Stone, Elle and Vogue. For more than ten years, he has written a column on cinema and economics for the magazine Economia & Management, published by SDA Bocconi. He is currently responsible for the format I mestieri del cinema on the portal "We Love cinema".
Since 2005, he has been a film critic for Sky Cinema, as well as author and presenter of the programme Il Cinemaniaco.