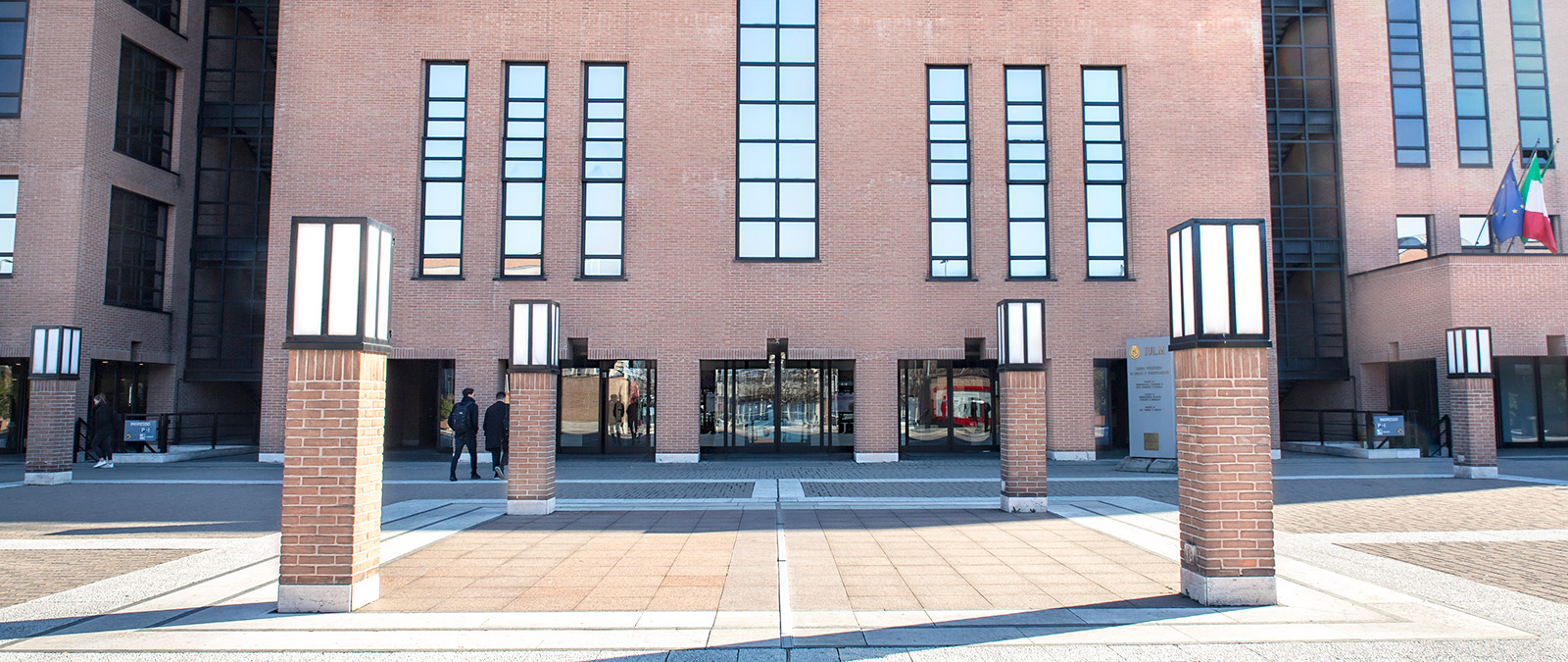 Faculty of Communication
Transfering information, knowledge, skills, emotions. Developing and share strategies. Building networks. Sharing projects and ideas. Pooling. A training course that aims to make students communication professionals.
Students enrolled in the Degree Course in Communication, Media and Advertising learn how to handle the contents of communication within the linguistic and relational specificities of old and new media, as well as in the creative processes of advertising language.
Those enrolled in the Bachelor of Science in Business Communication and Public Relations become professionals in business communication and in the strategies with which a company communicates itself, its products and its objectives to the world.
In both of the Faculty's Bachelor's Degree Courses, the training course is planned in such a way as to alternate and balance knowledge with know-how: excellent and in-depth theoretical preparation in the relevant disciplinary areas is completed and supplemented by laboratory activities that allow the student to verify in the field what he or she is learning on a theoretical-critical level.
The teachers are not only academics of clear fame, but also well-known and established professionals who generously devote part of their time to the training of the younger generations.
Attentive to the ever-changing needs of a labour market full of fascinating opportunities, but also difficult and complex, the Faculty of Communication aims to be dynamic and flexible, proud of its tradition now more than proven, but also open and willing to explore new avenues, in the belief that communication (however it is understood) is increasingly the key form of activities and human relations in the complexity of the globalized contemporary world.