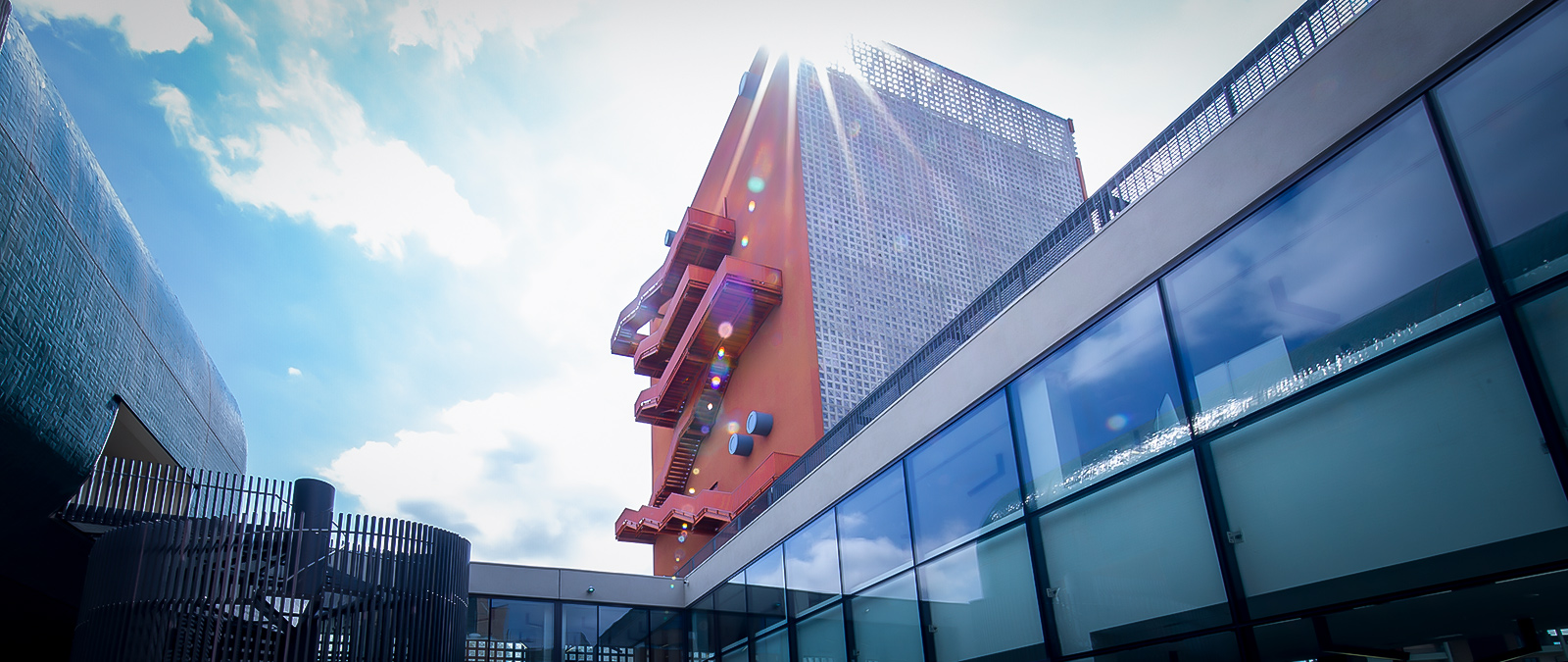 Study abroad
Choosing to study abroad means opening your personal and professional horizons. Discover all the IULM international study opportunities

With the Erasmus programme for study, IULM students can spend one or two semesters of their mobility at a European university that holds an ECHE (Erasmus Charter for Higher Education) with which IULM has signed a bilateral agreement and has received a Community scholarship.

During their mobility the Erasmus student can take exams, carry out thesis research or a period of "combined mobility" study + internship (provided that the internship is provided for in the IULM university curriculum) with the guarantee that the activities agreed and then acquired abroad are recognized upon return through credit transfer and conversion of marks.

An Erasmus student may receive a monthly Community scholarship as a 'flat-rate contribution to mobility costs' or benefit only from Erasmus status (without a scholarship). The student is required to pay the IULM tuition fees but no contribution is due to the host university.

Essential requirements for participation in the Erasmus call for studies:
Be regularly enrolled in one of the current years of Bachelor or Master of Science programs; students not enrolled in Bachelor or Master of Science programs are not allowed.
Have a level of language proficiency in the language chosen in the application appropriate to the required destinations, supported by international certification (B2 for English; B1 or B2 for the other languages as specified in the notice).
Students who do not have an official language certificate at the time of submission of their application can take part in a "language proficiency test" at IULM, which is organized at the same time as the deadline for applications and which - if successfully passed - allows them to be placed on the list.
IULM University has signed Erasmus+ agreements with several European universities; the list of partner universities with deadlines for participating in the programme, any prerequisites (academic or linguistic) required by the universities of destination, the procedures for the composition of the ranking and allocation of destinations are published in the call and its annexes.
Before departure, the student assignee agrees with IULM university on the study programme abroad with the relative equivalence (Learning Agreement), which is also approved by the host university. At the end of the mobility the host university issues the student with a certificate containing credits and you acquired (Transcript of Records) on the basis of which the practice of recognition will be prepared on return.
Additional contributions are available for disabled students.
ERASMUS CALL STRATEGIC COMMUNICATION 2022
click here to download the call
Applications open on June 13th at 10.00 a.m.
Applications close on July 8th at 5.00 p.m.
All the instructions to submit the application, the information slides and the Guide to International Language Certifications are published in the Community
EXPIRED CALLS FOR APPLICATION
The 2022 call for application is closed. Next call will be published in January 2023, for mobility in 2023-24.

Here below you may find the expired call.
Read the call for application for ERASMUS + PROGRAMME 2022

DESTINATIONS — BACHELOR DEGREES
Arti, Spettacolo ed Eventi Culturali
Comunicazione, Media e Pubblicità

Interpretariato e Comunicazione

Comunicazione d'Impresa e Relazioni Pubbliche

Corporate Communication and Public Relations
DESTINATIONS — MASTER'S DEGREES
LM Traduzione Specialistica e Interpretariato di conferenza

LM Traduzione Specialistica e Interpretariato di conferenza (Curriculum traduzione)

LM Marketing, Consumi e Comunicazione

LM Televisione, Cinema e New Media

LM Arte, Valorizzazione e Mercato
LM Hospitality and Tourism Management

LM Intelligenza Artificiale, Impresa e Società

***
OFFICIAL DOCUMENTS
ECHE Erasmus Charter for Higher Education 2021/2027
EPS Erasmus Policy Statement 2021/2027
ECHE Erasmus Charter for Higher Education 2014/2020
EPS Erasmus Policy Statement 2014/2020
***
For any further information: [email protected], (+39) 02 89141.2493/2494
In order to access the double degree options available in Università IULM's Bachelor, Master and University Master Courses, it is necessary to meet certain requirements and follow a specific selection path for each programme.
Below is all the information specific to each program: