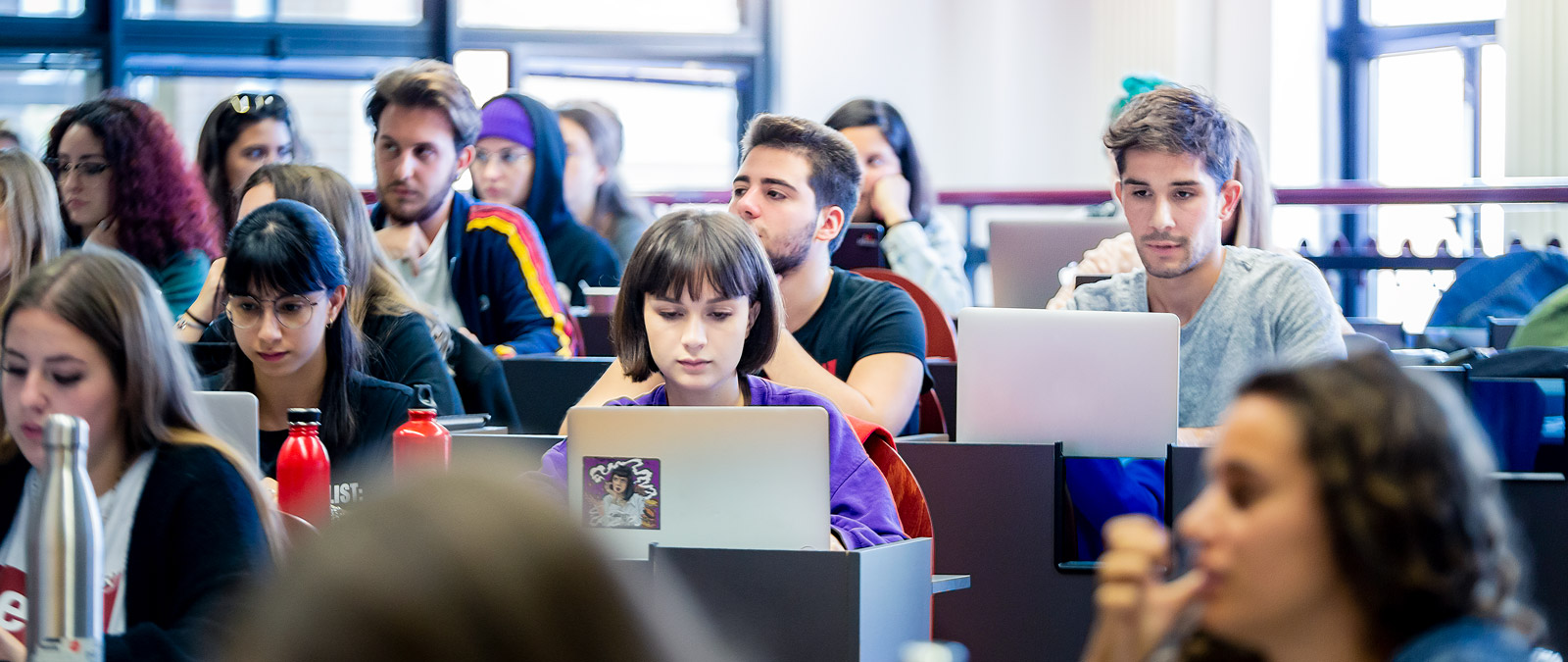 Online admissions tests: dates and updates
The admission tests to IULM University, which will take place in July, will be held online. Enrolments open until July 9th.
Enrolments for the admission tests to the degree courses are open until July 9, 2020.
Admission tests to the Degree Courses:
In view of the prolonged health emergency due to the COVID-19, the admission tests to the IULM University, initially scheduled to take place on July 15 and 16, 2020, will have to be held online, with a consequent partial revision of the calendar, shown below:
15th July 2020
Interpreting and communication

16 July 2020
Communication, media and advertising

17 July 2020
Corporate communication and public relations

20 July 2020
Corporate communication and public relations (*)

21 July 2020
Arts, Media, Cultural Events
Tourism, management and culture

July 22nd, 2020
Fashion and creative industries

For courses in Corporate Communication and public relations and Fashion and creative industries the available places are now limited.
For organizational reasons, candidates with DSA or certified disabilities may be scheduled on different dates, also to allow them to use compensatory devices correctly and effectively.
Near the test dates you will receive by email links, credentials and timetables to access the test (in any case consider the commitment throughout the day: a quick but essential verification of personal data in the morning and the test itself in the afternoon).
The test is accessible from a common browser, so it will not be necessary to install any software. For the necessary procedures for the verification of personal data by the student secretary's office, as well as to ensure the proper conduct of the test, the day of the test will require the activation of webcam and microphone of the PC; for this reason, the technical staff of the University will be at your disposal for the preliminary verification of your devices, in the days before the test in days and times that will be communicated to you.
Access to the online test will of course be reserved to those who have completed the payment of the MAV of € 120 for the registration fee.
The student secretariat is at your disposal for any possible clarification.
(*) For candidates to the Degree Course in Corporate Communication and Public Relations who do not have adequate language certification, the test to ascertain their knowledge (at least at B2 level) of the English language will take place on 14 July 2020.
Read the enrolment information