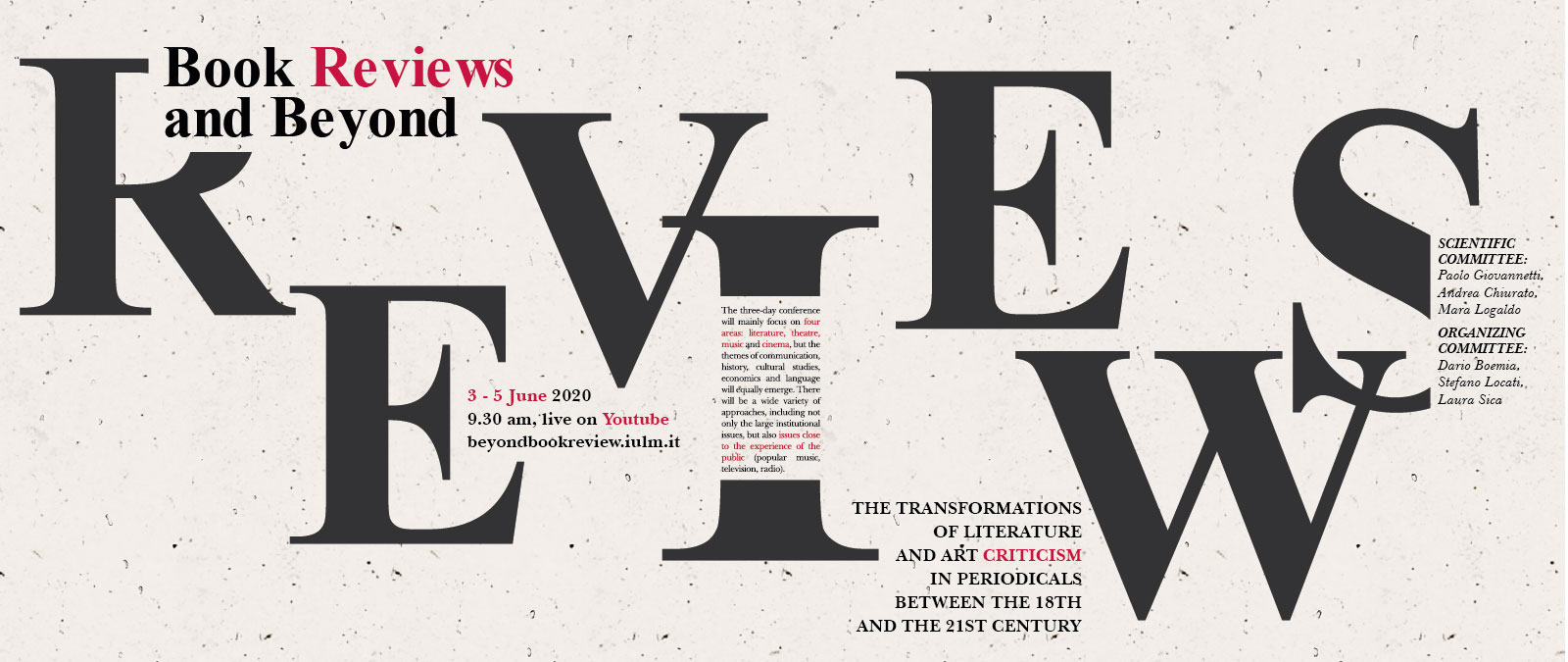 Book Reviews and Beyond
From 3 to 5 June 2020 IULM University organized the international conference "Book Reviews and Beyond".

The form of the review, due to its elusive and protean nature, has rarely been the subject of theoretical speculation. A study topic that is difficult to define, the review - in its different types, aims and meanings - was at the centre of the first international conference dedicated to it. Organized by a scientific committee made up of IULM professors Paolo Giovannetti, Andrea Chiurato and Mara Logaldo, the conference shed light on this particular form of intellectual production, also following the technological changes that have affected it, as well as other modes of communication.

The meetings was held in online mode with streaming, live on the Youtube platform. The object of the research is the review form in relation to the field of periodical studies.
During the three days of the conference, the focus has been mainly on four sectors: literature, theatre, music and cinema, but transversally the themes of communication, history, cultural studies, economy and language emerged. The declination of the speeches has been very extensive, including not only the major institutional themes, but issues close to the experience of the general public (popular music, television, radio).
Download here the programme
Visit the website
Download here the leaflet