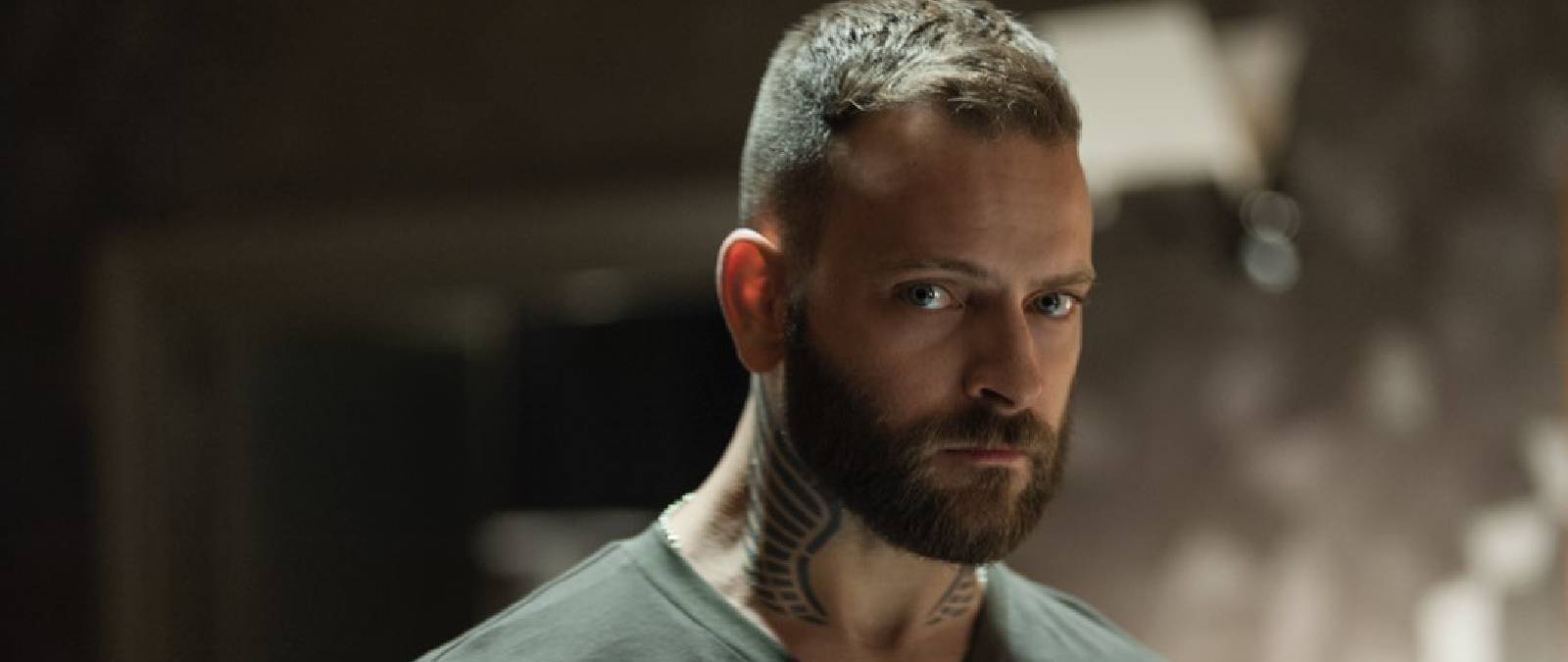 The actor's craft: masterclass with Alessandro Borghi
Monday, March 13, 6 p.m., Auditorium: Masterclass on the craft of acting with Alessandro Borghi.
It happened almost by accident. One day at the gym, an officer notices him and offers him an audition for the TV show Distretto di Polizia. He lets himself be convinced that it might work, shows up for the audition and unexpectedly passes. From then on, Alessandro Borghi will do many TV series (Io e mamma, Questa è la mia terra, Ho sposato uno sbirro, Anna e i Cinque, RIS 5, Don Matteo 7, Sant'Agostino, La Narcotici).
The meeting that follows shortly thereafter, the one with Stefano Sollima, is the one, however, that changes his life. Romanzo criminale first, Suburra then, the film that consecrates him as one of the most appreciated and talented actors of recent years. 2015 is also the year of Claudio Caligari's Non essere cattivo, which definitively confirms his rise with a nomination for the 2016 David di Donatello for best leading actor, an award he will win three years later for the role of Stefano Cucchi in Alessio Cremonini's Sulla mia pelle.
He later stars in the Italian colossal produced by Rai Cinema, Il primo re, directed by Matteo Rovere, a reimagined version of the myth of Romulus and Remus, while in 2020 he also conquers international audiences with the TV series Diavoli, based on the novel of the same name by Guido Maria Brera and set in the world of London high finance, co-produced and broadcast by Sky Atlantic and shot in English, in which he is joined by Patrick Dempsey and Kasia Smutniak. We recently found him on the big screen starring in Le otto montagne, a film adaptation of Paolo Cognetti's novel, and in March 2023 we will see him in Delta, Michele Vannucci's second directorial effort, where he plays Elia, a gruff, borderline animalistic character. Soon to be released on Netflix is Borghi's latest effort, the TV series Supersex, which chronicles the life of one of the most controversial and irreverent characters in Italian entertainment, Rocco Siffredi, whose physical features, look and attitude the actor has impressively taken on.
A chameleon-like, hypnotic and magnetic actor, Alessandro Borghi is ready to reveal some of the secrets of the actor's craft to IULM students in an exclusive masterclass on Monday, March 13 at 6 p.m. in the Auditorium. Sign up here.