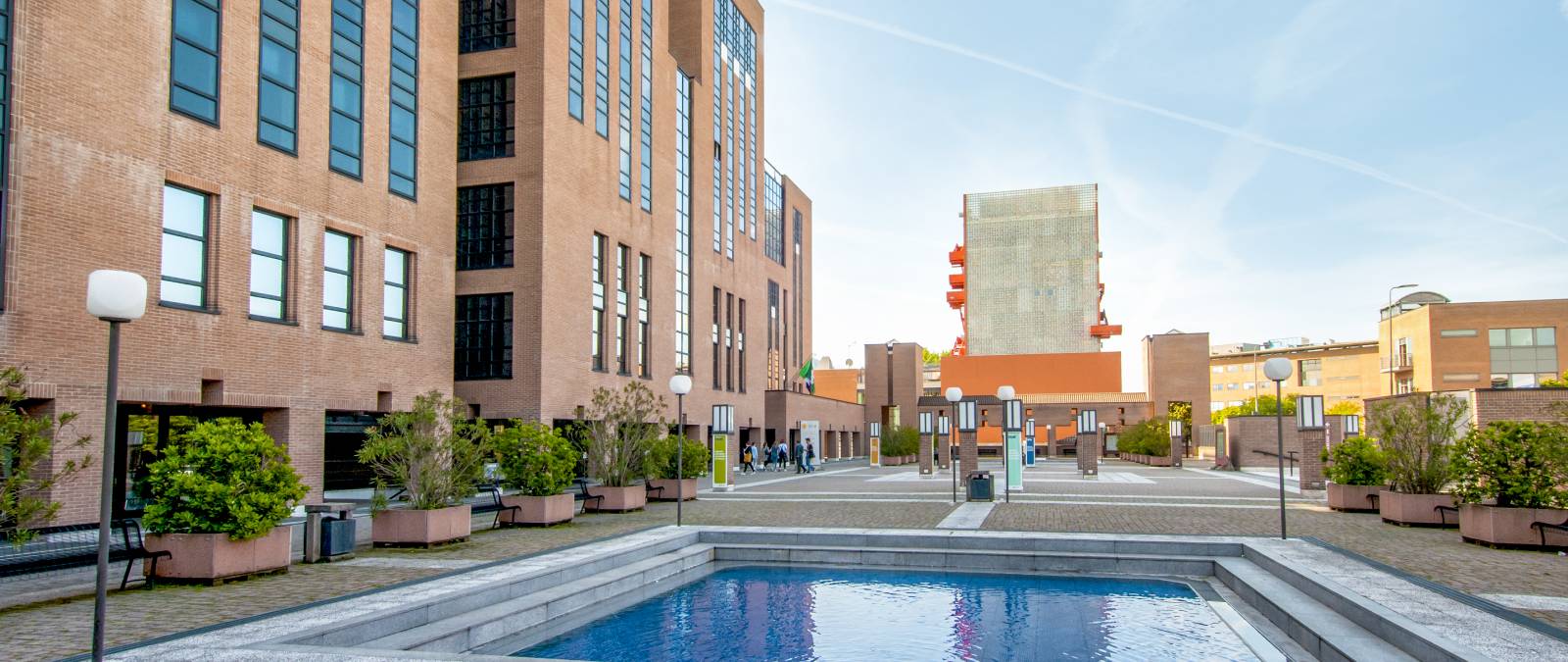 AlmaLaurea 2022 report: IULM figures
The AlmaLaurea 2022 Report on the employment status of graduates is online. IULM confirms the positive trend
The XXIV AlmaLaurea Report on Graduates' Profile and Occupational Condition, was presented on Thursday, June 16, 2022 at the University of Bologna, as part of the conference "Data Integration and Information Power: From Education to the World of Work."
The indicators point to a positive assessment of the university with 88.8 percent of graduates saying they were satisfied with their relationship with faculty and 72.9 percent saying they would confirm their choice of both course and university. The Employment Condition Survey also shows a tendency to improve the employment rate one year after graduation, marking +2.9 percentage points compared to 2019 for second-level graduates and +0.4 points for first-level graduates. Wages are also on the rise: compared to the 2019 survey, it shows +9.1 percent for first-level graduates and +7.7 percent for second-level graduates. In contrast, however, the labor market unfortunately sketches a picture of instability for new graduates with an increase in fixed-term contracts and a general distrust of institutions. However, the data that emerged once again confirm that a college degree is increasingly crucial to finding a job and aspiring to career and salary growth. In fact, in 2021, the employment rate of the 20-64 age group among college graduates is 79.2 percent compared to 65.2 percent among high school graduates (ISTAT data), and a college graduate, according to OECD (Organization for Economic Co-operation and Development) documentation, would earn 37.0 percent more in 2020 than a high school graduate.
Looking closely at the data on the employment status of IULM graduates, we can proudly confirm that our University once again confirms its positive trend, both in terms of the satisfaction of its graduates and their employment rate.
There are 1,933 graduates in 2021 from IULM University of Milan involved in the XXIV Graduate Profile Report. These are 1,409 first-level and 523 two-year master's degrees; the remainder are graduates from other pre-reform courses.
The Employment Status Survey revealed that - as far as three-year degrees are concerned - one year after graduation (calculated according to the ISTAT definition), the employment rate is 69.1 percent*. Of these, 34.5 percent of the employed consider the degree very effective or effective for the work they do, and 31.7 percent say they use the skills they acquired at IULM to a high degree in their work
On the other hand, as far as second-level graduates are concerned, the employment rate, one year after graduation, is 76.2 percent (compared to 75.7 percent in the national AlmaLaurea madia). Of those employed, 70.4 percent consider the degree they earned to be very effective for the work they are doing, and 63.0 percent say the skills they acquired during their studies have proven extremely useful.
Five years after graduation, the employment rate of master's graduates rises to 91.0 percent (compared to 89.0 percent for the national Almalaurea average). Those employed on permanent contracts are 59.2 percent, while those in non-standard jobs are 24.9 percent. They perform self-employment 14.8 percent.
Also a source of great satisfaction for IULM is its graduates' satisfaction with the university experience and the campus. 91.2 percent of graduates are satisfied with their relationship with the faculty and 90.7 percent consider the study load adequate for the duration of the course. Regarding the infrastructure provided by the University, 97.2% of graduates who have used it consider the classrooms adequate. More generally, 91.1% of graduates say they are satisfied with the university experience as a whole.
Click here to view the data.

*Data obtained by isolating IULMthree-year graduates who, after graduation, never enrolled in a bachelor's degree program (57.0%).