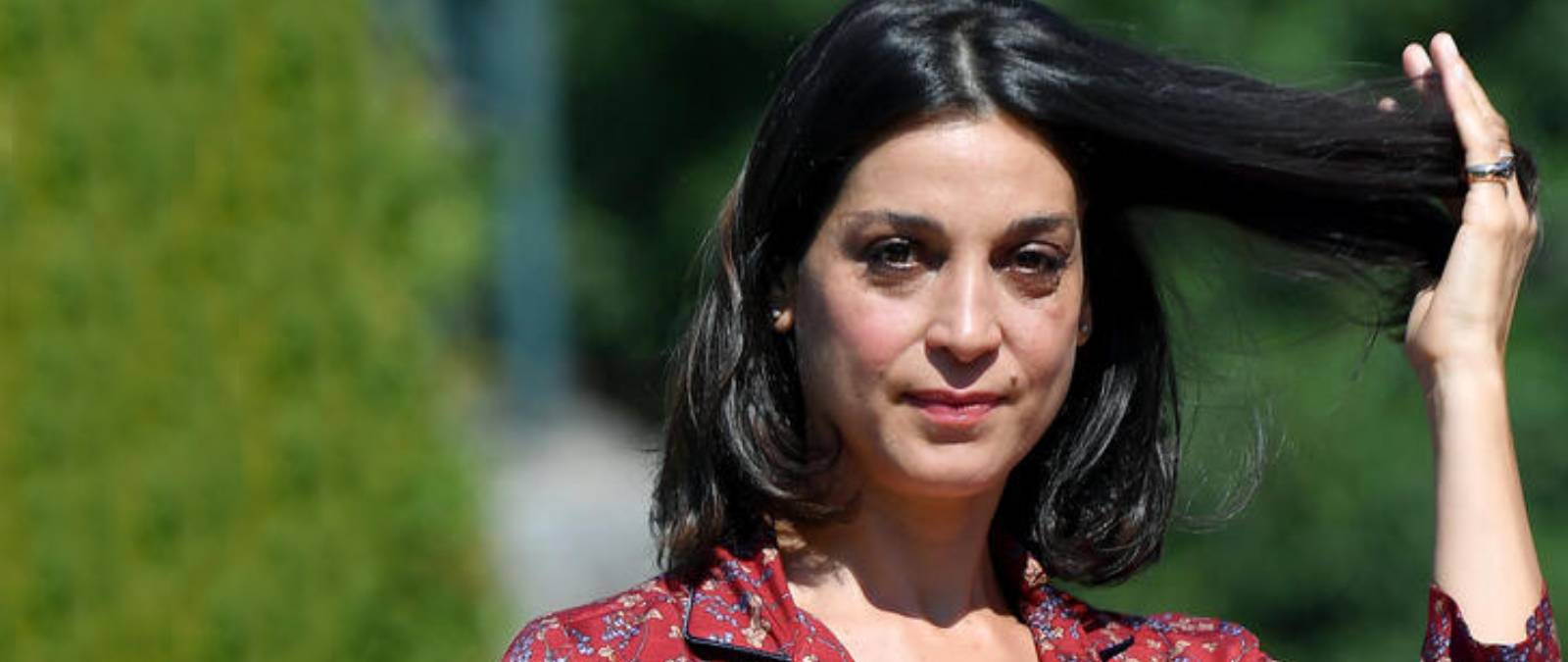 Masterclass with Donatella Finocchiaro
On Friday, March 10, at 12:30 p.m., Donatella Finocchiaro will be in IULM (Seminar Room) to talk about her work as a female artist and her role as an actress and director.

Her beginnings in the theater, in her native Catania, when she was still dividing her time between acting and practicing law. And then, in 2002, the turning point: she was chosen as the lead in the film Angela, by Roberta Torre, screened at the Cannes Film Festival and numerous other international festivals. A role that earned her the Golden Globe as Best Revealing Actress.
Her film career, from that moment on, continues without a break: Donatella Finocchiaro collaborates several times with both her countryman director Roberto Andò(Viaggio Segreto, La Stranezza) and with Marco Bellocchio(Sorelle, Il regista di matrimoni, Sorelle Mai) while appearing in the works of some of the most important Italian directors of the last twenty years: we see her as an affiliate of the Sacra Corona Unita in Galantuomini, by Edoardo Winspeare; as one of five sisters from Palermo in Le sorelle Macaluso, by Emma Dante; while she is a mother suffering from depression in the TV film Il bambino cattivo, by Pupi Avati. There is no shortage, then, of appearances in international productions( Woody Allen'sTo Rome with Love ) to which she has a way of flanking her work behind the camera: in fact, she is director of Andata e ritorno, a documentary dedicated to Catania and screened at the 68th Venice International Film Festival.
Patroness of the 30th edition of Sguardi Altrove Film Festival (from March 9 to 18 at the Cineteca di Milano, the Arlecchino cinema and other venues) Donatella Finocchiaro will be at IULM with a Masterclass, to talk about her work and answer students' questions
The masterclass will be held on Friday, March 10, at 12:30 p.m., in Aula Seminari (IULM 1), and will be open to all, with free admission subject to availability. Patrizia Rappazzo, director of Sguardi Altrove Film Festival, will moderate the event. Rector Prof. Gianni Canova will open the proceedings.
The full program of the festival can be found at this link