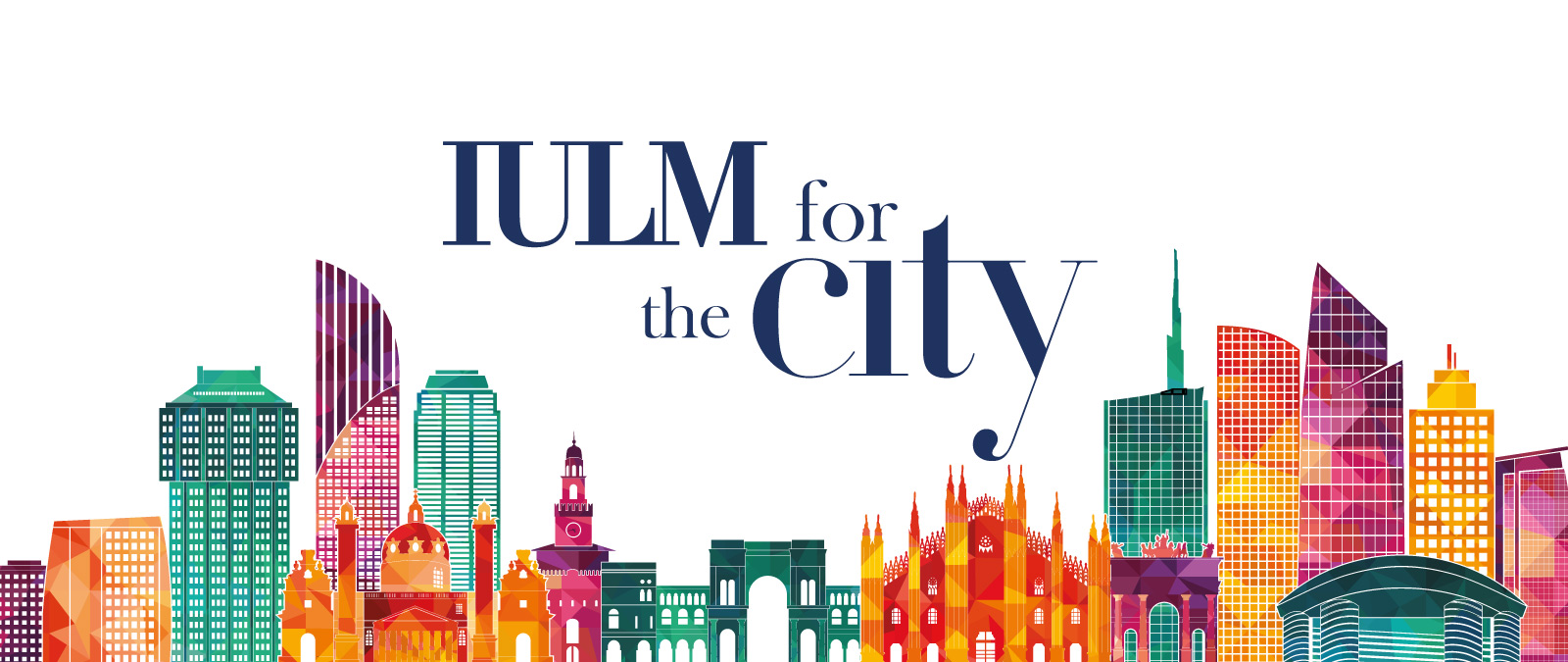 IULM for the City is back
The event, which opens up a number of university courses to the citizens, will start again on 9 February. The courses will be held by famous lecturers: Massimo Recalcati, Annalisa Cavaleri and Angelo Panebianco.

In February 2021, the "IULM for the City" initiative will be back: a series of lectures, accessible free of charge to all citizens, on some fundamental topics linked to the world of communication. With this initiative, our University consolidates its vocation as a cultural hub for the entire city of Milan. Sign up here!
The "IULM for the City" courses are included in the curriculum of IULM's Bachelor and two-years degree programmes, as an optional exam worth 6 CFUs (Crediti Formativi Universitari).
The "Anthropology of Food" course - held by journalist and food critic Annalisa Cavaleri - will take participants on a journey to discover ancient rituals and symbols linked to food and world religions, through to the most current marketing projects of important chefs.
During the cycle of lectures entitled "Psychoanalysis, aesthetics and communication", psychoanalyst Massimo Recalcati will highlight the psychoanalytic category of the "unconscious", reinterpreting the Freudian lesson through Lacan's interpretation. The focus will be on the idea of the unconscious "structured as language" and as a desire for life and/or death.
Finally, the political scientist and essayist Angelo Panebianco, in his course "Theory of International Relations", will provide an overview of the main lines of thought and theories on international relations in the past and present.
The IULM for the city 2021 courses will be held online and are open to students and auditors subject to availability. For organizational reasons, registration through this form is compulsory, except for IULM students who have already included the course in their study plan.
Filling in the form allows you to attend the course(s) as an "auditor", but not for the purposes of taking the related exam. In particular:
1) IULM students interested in taking the exam who have not already included the course in their study plan must fill in the form and then include the course in their study plan;
2) external persons interested in taking the exam must fill in the form and then refer to the Regulations for individual courses for the academic year 2020/21.
Course Program
Course Title: THEORY OF INTERNATIONAL RELATIONS
Teacher: A. Panebianco
Dates: February 9, 2021 - March 16, 2021
Timetable: 1.30pm-4.30pm
Duration and type of lessons: every week. Lessons online
Course Title: PSYCHANALYSIS, AESTHETICS AND COMMUNICATION
Lecturer: M. Recalcati
Dates: February 10, 2021 - March 17, 2021
Timetable: 4.30pm - 7.30pm
Duration and type of lesson: every week. Online lessons
Course Title: FOOD ANTHROPOLOGY
Lecturer: A. Cavaleri
Dates: February 10, 2021 - March 17, 2021
Timetable: 12: 00 am - 3: 00 pm
Duration and type of lesson: every week. Online lessons
For further info on times and lessons dates check this link