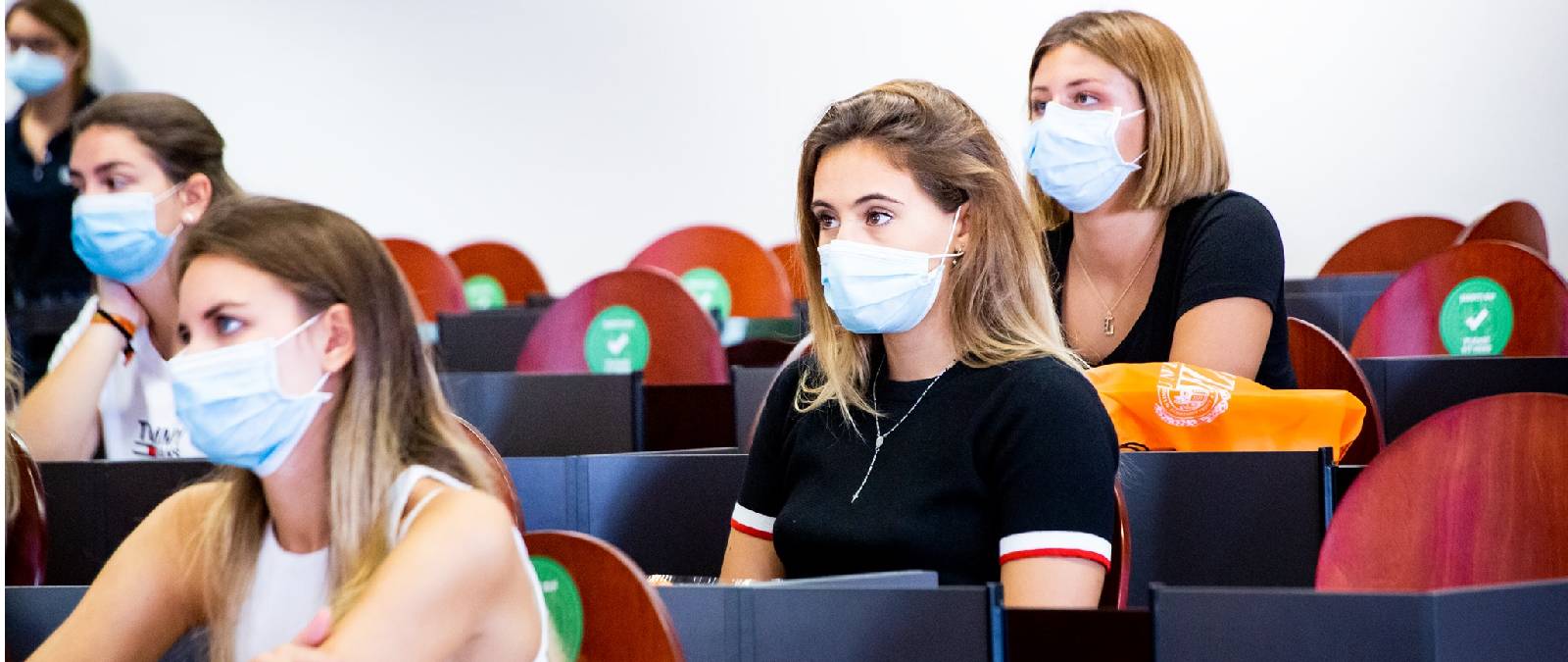 Living safely at IULM
What can you do to protect yourself and others from Covid-19? Read here to know the rules of behaviour to be observed when you are at the Athenaeum. Live the campus in full safety!

IULM University is ready to welcome its students again. After all these months, there is a great desire to return to the University. With the necessary precautions and compliance with safety regulations, everyone will be able to live peacefully on campus and continue to make IULM University the open-air laboratory of creativity and project-making that it has always been.
What can we do to protect ourselves and others around us from Covid-19? First of all, download the Immuni app (available for both iOs and Android) which allows you to know if you have come into hazardous contact (i.e. for sufficient time and a short distance away) with a subject who turned out to be positive for the Coronavirus. Since the lessons will resume, there are also important rules of behaviour to be respected in order to live the campus in complete safety. Here are the basic rules:
Always wear a mask and disinfect your hands frequently.
Always keep a distance of one meter from the others.
Avoid crowding.
Stick to the signs at the Athenaeum.
To read all the other important regulations, students are invited to read this page carefully.