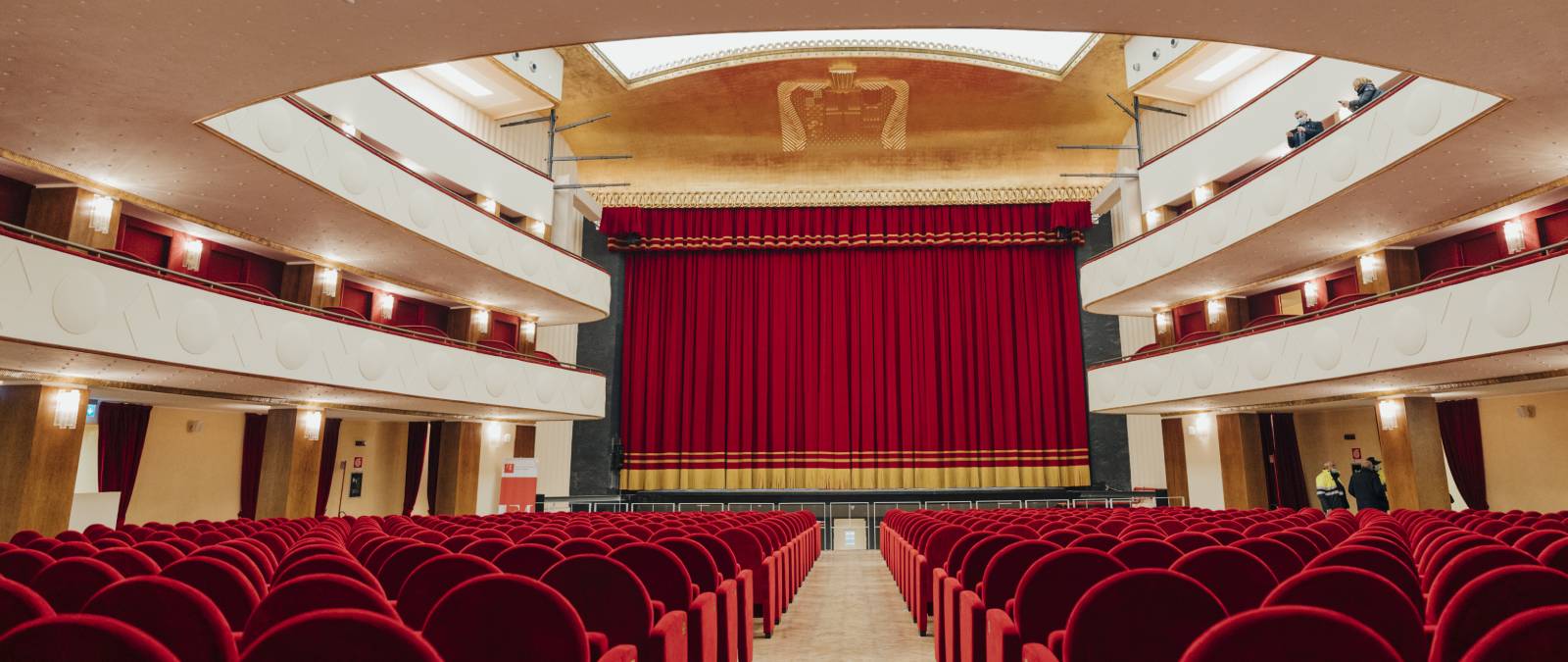 IULM ONSTAGE, when theater is experienced at the university
On Tuesday, May 23 (7 p.m.), at the Teatro Lirico - Giorgio Gaber, the IULM University Theater Center Company will stage two shows that will close the playbill of the A.A. theater activities: 2022/23

IULM University is pleased to present the I edition of IULM ONSTAGE, an evening in which two shows produced by the IULM University Theatre Center Company will be staged: Œdipo or the risk of knowledge, freely adapted from Seneca's Oedipus , and Antigone is not afraid, freely adapted from Sophocles' Antigone
It will be an opportunity to tell through the voices of our students about their passion for theater, creativity and live relationships.
The event is part of the initiatives dedicated to the Word of the Year 2023 Risk and is realized thanks to the invaluable collaboration of Stage Entertaiment, partner of the Master's program specializing in Live Entertainment.
You can attend the event after registering at this link.
Below is the program of the evening:
7 p.m0
Act One

"Œdipo or the risk of knowledge"
Freely adapted from Seneca's Oedipus
On stage students:
Carmen Torrebruno, Giulio Anan Cai, Emma Cereda, Massimiliano Carastro, Virginia Tarantino, Angelo Guarino, Oksana Dupi, Mattia Paranzella, Marta Merlino, Alessandro Capovilla, Chiara Lipari, Francesco Angotta, Barberina Rodino, Anna Gulini, Francesca Bucci Anna Palmulli, Viola Pulvirenti, Arianna Domenichetti.
Act Two
"Antigone is not afraid."
Freely adapted from Antigone by Sophocles
On stage students:
Virginia Tarantino, Marianna Crudo. Giada Navarini, Carlotta Beccari, Sofia Deambrogi, Iulia Moldovan, Anna Palmulli, Mirella Pedata, Matilde Cuccu, Viviana Saibene, Miriam Falcone, Greta Bertocchi, Matteo Piovani, Paolo Schifilliti, Filippo Debernardis, Paolo Costa, Federico Usai, Daniel Pappalardo, Matteo Molino.
Staging coordination: Lara Franceschetti with the collaboration of Giovanni Moreddu