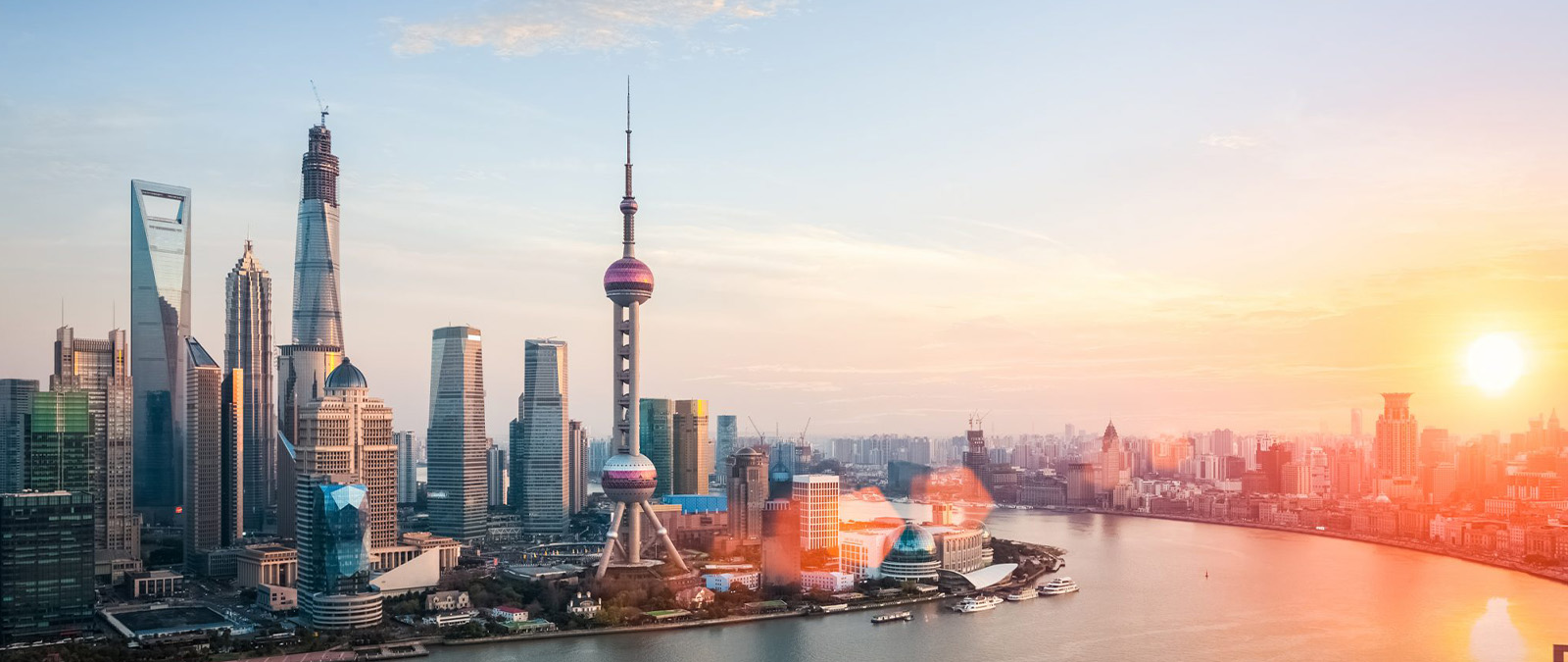 Creative industries and China: academic and professional perspectives
IULM Flow Autumn International School IULM - ICCF will be held from September 18 to 20
Creative industries and China: academic and professional perspectives
Creative industries are a distinctive feature of our times. They are increasingly central not only because of their growing economic impact, but also because of their strong cultural, political and social influence in relation to individual and national lifestyles and identities. This series of seminars, which will take place online in English from September 18 to 20, 2023, will focus on six of the most important fields related to the creative industries: Fashion, Design, Food, Communication, Film, and Tourism. With their extensive experience, IULM faculty and business experts will help deepen our understanding of these key sectors, providing an update on the state of the art and trends in each sector and applied cases in the Chinese context. This project is developed in partnership with Italy China Council Foundation with the coordination of Francesco Boggio Ferraris, Director of the ICCF Academy, and Silvia Ravazzani , Associate Professor in Management at Università IULM.
Sign up here to attend meetings
Monday, September 18, 9 a.m. - 11 a.m. "Fashion" area
Opening greeting by the President of Italy China Council Foundation, Mario Boselli
Opening speech by Francesco Boggio Ferraris, Director of the Academy Italy China Council Foundation and Prof.ssa Silvia Ravazzani, Associate Professor in Management at IULM University
Speakers:

Prof. Annamaria Esposito - Associate Professor of Management (Università IULM)
Dr. Angelo Cruciani - Founder and Creative Director of YEZAEL (ICCF)
Italian fashion is an essential component of the creative economy, combining production and creativity. Italy, with a long tradition in fashion design and production, is a milestone in the global fashion industry. The industry extends from prêt-à-porter to haute couture, from footwear to accessories, contributing significantly to the Italian Gross Domestic Product and supporting millions of jobs. Milan is the Italian fashion capital and is one of the main fashion centers in the world together with Paris, New York and Tokyo. Other Italian cities such as Florence, Rome and Venice play an important role too in the industry.
China is actively involved in the dialogue with the Italian fashion industry, emerging as a trendsetter instead of just a trend follower. The rise of China Chic embodies the rise of high-quality Chinese brands that are conquering the local market. As buyers become wealthier and savvier, global brands must develop new strategies and tools to approach the growing Chinese fashion industry. This synergy between Italy and China is setting new trends and opening new opportunities for the fashion industry globally.

Monday, September 18, 11 a.m. - 12:30 p.m. "Design" area
Dr. Matteo Pirola - Researcher in Design and Lecturer in Arts and Design, Events for Creative Industries, Interior Architecture and Fit Out (Università IULM)
Architect Massimo Roj - Founder and CEO "Progetto CMR"
Design is a historical and changing discipline, reflecting social and economic needs. Design is an English word with deep Latin roots, which is structured through two indispensable factors: Innovation and Creativity. In Italy, Made in Italy represents manufacturing quality, and Milan is the international design capital, hosting the Salone del Mobile, with more than 2,000 exhibitors and 300,000 visitors in 2023. The Italian design sector, consisting of 70,000 companies, is a driver of international recognition, with exports contributing 50% of total sales. Milan is a center of design institutions and schools.
Tourism during the Salone del Mobile increased transactions by 33% over the previous year, marking a 98% recovery over 2019, and was especially attractive to Chinese tourists. Design facilitates dialogue between the West and the East, with a growing preference of Asian consumers, especially Chinese, for products with design elements, ranging from furniture to industry.

Tuesday, September 19, 9:30 a.m. - 11:00 a.m. "Food" area
Prof. Vincenzo Russo - Professor of Consumer Psychology and Neuromarketing and Scientific Director of the Master in Food and Wine Communication (Università IULM )
Lawyer Alessia Pastori - Head of China Desk of EY Italy. Member of the China Overseas Investment Network (COIN)
Consumers' food choices are influenced by complex emotions, attitudes and values. "Neuromarketing" uses neuroscience to objectively study consumer behavior, including food neuromarketing. The "Behavior and Brain Lab IULM" Neuromarketing Research Center focuses on the application of neurosciences to food marketing by analyzing brain activities. The aim of this seminar is (a) to explore the theories behind neuromarketing, its techniques and advantages, with special reference to food studies; and (b) to suggest how to apply this approach in food marketing, especially through non-invasive methods.
Meanwhile, China has been the largest importer of food and beverages since 2011, with the market growing due to new trends such as social commerce and sustainability. Imports are increasing due to rising incomes, overseas travel and food delivery apps. Chinese consumers, especially the new generation, follow different eating habits and regulations are more rigid, with high quality standards and defined rules.

Tuesday, September 19, 11 a.m. - 12:30 p.m. "Communication" area
Prof. Maria Angela Polesana - Associate professor of Sociology of Cultural and Communication Processes (Università IULM)
Dr. Luca De Fino - Managing Director of HyLink
The Italian communication industry is mainly concentrated in the Lombardy region, with Milan as the communication capital of the country, hosting more than 50% of the companies in the field. Digital transformation, accelerated by the COVID-19 pandemic, has had a significant impact on this industry, leading to an increase in services related to social media management, SEO, SEM, data analytics and digital communication. Women represent about half of the workforce in this industry, making it the most feminized industry in Italy.
To address the Chinese market, companies need to adopt specific and constantly updated communication strategies, considering cultural sensitivities and different systems of values. The Chinese digital ecosystem requires omnichannel approaches for marketing and communication of Western brands in the East and vice versa. This speech focuses on these dynamics, providing new insights for companies operating between the West and China, taking into account the vast number of netizens in the Asian country.

Wednesday, September 20, 9:30 a.m. - 11:00 a.m. "Cinema" area

Dr. Chiara Grizzaffi - Research Fellow in Italian film production (Università IULM)
Dr. Sergio Basso - Movie and theater director, screenwriter and writer
Cinema as a creative industry is an interesting combination of commercial product and artistic and cultural work. The filmmaking process involves different professional skills and its realization follows various development models and paths. The talk will analyze the film production and distribution chain, examining the post-pandemic global scenario, production hubs and future challenges, with a focus on the Italian context.
The Chinese and European film and audiovisual industries share a prestigious and cultural authorial tradition and are committed to technological experimentation and new forms of expression that include cinema, web series and video games. Bilateral cooperation has led to shared productions and agreements that facilitate access to the Chinese market and promote cinema culture, tourism and the economy of both countries. However, the path toward mutual and smooth cooperation is still in the process of development.

Wednesday, September 20, 11 a.m. - 12:30 p.m. "Tourism" area
Dr. Martha Friel - Researcher in Management (Università IULM )
Dr. Stefano Generali - Managing Director of Intarget: China
The presentation will explore the different levels of collaboration between the Made in Italy creative industries and tourism, focusing on place branding strategies, export support and innovation of local tourism experiences. Implications in terms of new professions and skills required by the market will also be explored.
Until 2019, Chinese outbound tourism to the European Union was growing with over 11 million Chinese tourist arrivals, but the COVID-19 pandemic caused a significant decline. With the gradual resumption of travel restrictions, Chinese tourism to the EU is expected to return.
In the post-Covid era, Chinese tourists will prefer to travel in small groups of family and friends, seeking companionship and authentic experiences in off-the-beaten-path destinations. Culture is a key driver for Chinese tourism in this new phase.