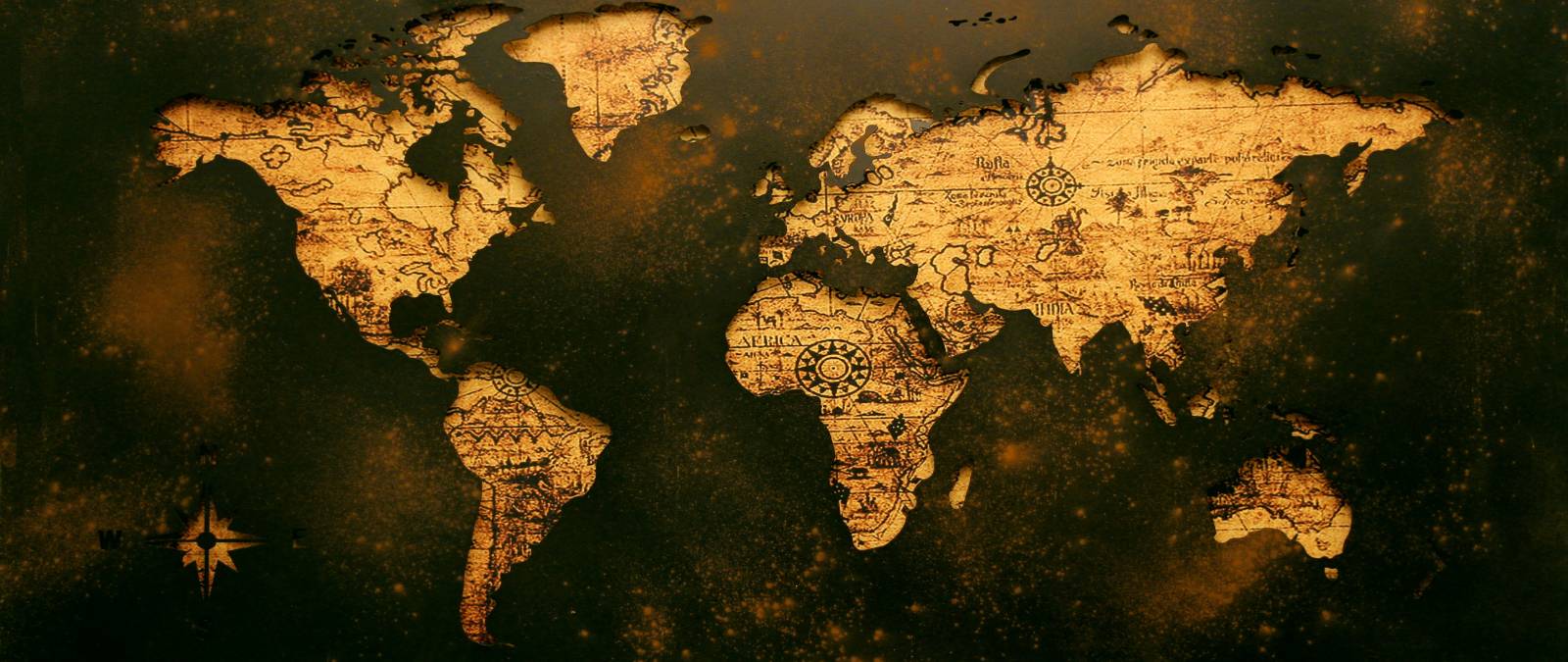 A series of seminars on geopolitics
Kicking off May 19 is a series of seminars on geopolitics and analysis of phenomena as part of the seventh edition of the Master's degree program in Oriental Languages and Cultures
On the occasion of its seventh edition, the IULM Master's Degree in Oriental Languages and Cultures (MILCO) is organizing a series of seminars on geopolitics to analyze the phenomena that are changing the current world balances. The meetings will be held at IULM's Rome campus at Via dei Montecatini 17.
Program:

Thursday, May 19, 5-6:30 p.m. - Gennaro Gervasio and Andrea Teti, with Mattia Giampaolo and Rosanna Tufaro, present:
Minnena 2. Repressione, disinformazione e ricerca tra Egitto e Italia edited by Lorenzo Casini, Daniela Melfa, Mesogea, 2022
With contributions by Elisabetta Brighi, Khaled Fahmy, Gennaro Gervasio, Mattia Giampaolo, Paola Rivetti, Andrea Teti
Friday, May 20 3 p.m. - 6 p.m. - H.E. Dr. Alberto Bradanini presents: China and great powers in a multipolar world, with a look at the Ukrainian crisis.
Wednesday, June 15 3 p.m. - 6 p.m. - Gennaro Gervasio and Andrea Teti present: The Arab uprisings and relations between the EU and the Mena area


Thursday, June 16 5 p.m. - 6 p.m. - Gennaro Gervasio and author Lorenzo Trombetta present Negotiation and power in the Middle East. At the roots of conflicts in and around Syria, Lorenzo Trombetta, Mondadori University, 2022.
The program is being finalized; additional guests beyond what is indicated here may be scheduled
For info and reservations write to [email protected]
---
Speakers:
Alberto Bradanini
A graduate in Political Science from La Sapienza University in Rome, he began his diplomatic career in 1975. He has held various positions at the Farnesina and abroad, including those of Consul General of Italy in Hong Kong (1996-1998), Ambassador of Italy to Iran (2008-2012) and Ambassador of Italy to Beijing (2013-2015). At the Farnesina he also served as Coordinator of the Italy-China Government Committee from 2004 to 2007. He is currently President of the Center for Contemporary China Studies.
Gennaro Gervasio
Associate professor of History of Islamic Countries at Roma Tre University, and local co-coordinator for the international project Primed. Previously, he was a postdoctoral researcher at the University of Bristol (GB), director of the Center for the Study of the Middle East and North Africa at the Macquarie University of Sydney (Australia), and has taught at the British University in Egypt cairo from 2011 to 2016.His scholarly interests include al history and politics of the postcolonial Arab world, with a focus on Egypt, Morocco, and Palestine; the role of secular ideologies in the Middle East; and the history and politics of Islam in Europe.
Mattia Giampaolo
Researcher at Cespisince 2017, he has been working on social movements and political parties in Egypt, Tunisia and Morocco. He holds a bachelor's degree in contemporary history of Arab countries from La Sapienza University of Rome and a master's degree in Oriental Languages and Cultures from IULM University in 2018
Andrea Teti
Associate Professor of International Relations at the University of Aberdeen, Associate Editor of Middle East Critique, co-founder of the group Critical Middle East Studies (CMES) e Trustee of British Society for Middle East Studies (BRISMES). Previously Visiting Professor at the universities of Bologna (2020), Ghent (2017/18) and Amsterdam (2015), he has been a Consortium Lead for the project Arab Transformations Project (2015-16), funded by the EU. With Gennaro Gervasio and Luca Anceschi he edited Informal Power in the Greater Middle East (2014) and is lead author of The Arab Uprisings in Egypt, Jordan and Tunisia (2018) and of Democratization Against DemocracyHow EU Policy Fails the Middle East (2020). He is editor of the 2019 report The EU's Partnership with the Southern MediterraneanChallenges to Cohesion andDemocracy, published by the Green Group in the European Parliament/ALE.
Lorenzo Trombetta
Arabist and professional journalist, is among the leading scholars of contemporary Syria, to which he dedicated a doctoral thesis discussed at the Sorbonne in Paris (2008) and two essays, the last one published by Mondadori University in 2014 (Syria, From the Ottomans to the Asad. And Beyond). As a correspondent for ANSA and for the geopolitics magazine "LiMes" he constantly follows both current events and long-range dynamics throughout the area. He has consulted for agencies UN and for international organizations operating in the region. With Lorenzo Kamel he recently publishedShiism and Power. The weight of history between Iran, Lebanon and Iraq(Ipo, 2021).
Rosanna Tufaro
Ph.D. in Asian and African Studies from Ca' Foscari of Venice, she is a teaching assistant in Contemporary History of the Arab Middle East at the University of Rome "La Sapienza".Specializing in the socio-political history of contemporary Lebanon, she is currently a Research Associate at the NGOlebanonLebanon Support. His research interests include the history of popular politics in the Levantine region, Lebanese political economy, and the history of radical transnational in the Mediterranean area. Again, the subject of his investigation is Lebanese labor history and the history of Lebanese popular politics in the 1960s from a transnational.