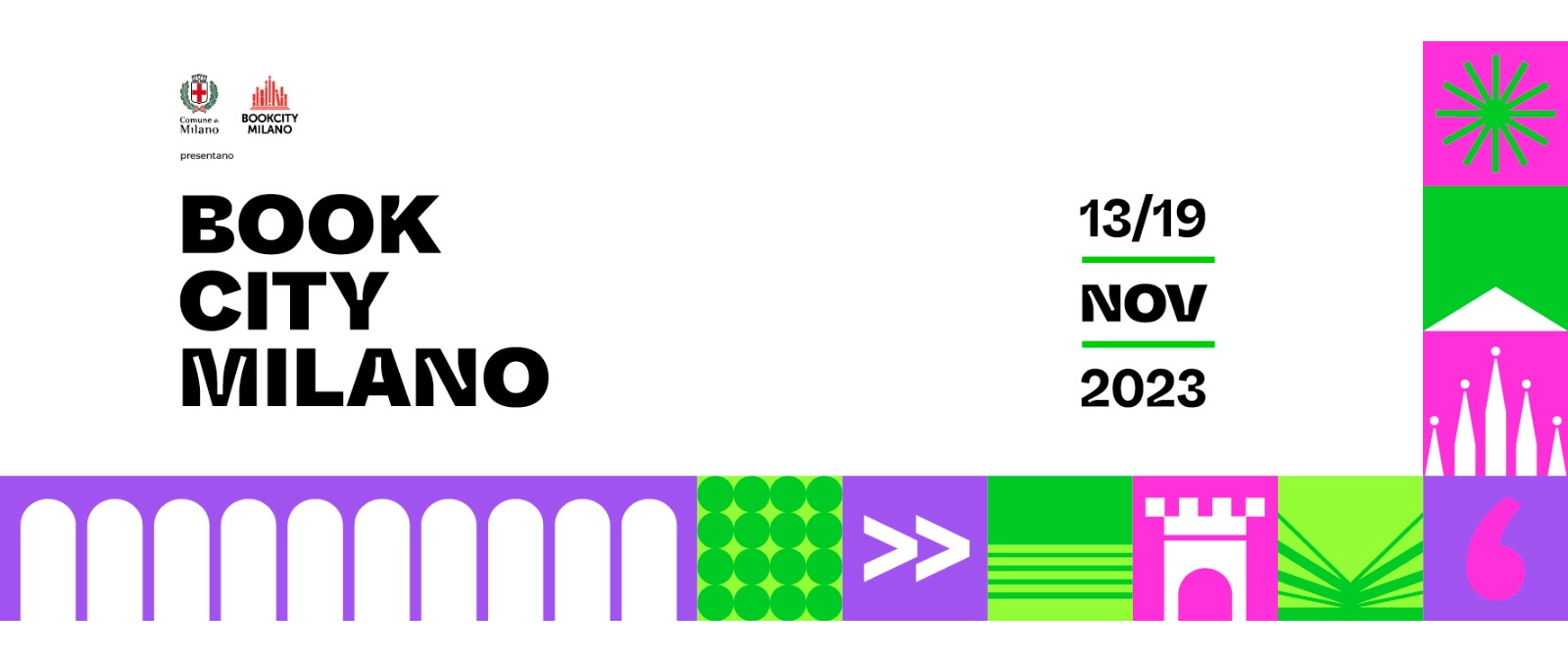 Bookcity 2023 comes to IULM
The appointments of the Milan event in our Athenaeum.

Bookcity returns to IULM again this year with a series of in-person meetings to be held between on November 16 and 17, 2023. The program will focus on topical issues such as hybrid work contexts, the definition of identity in the face of the challenges posed by Artificial Intelligence, the communication of war, and the use of technology in education. Space will also, of course, be given to literature: specifically, an attempt will be made to analyze how books shape memory - including historical memory - of the world
Then, as last year, there will be no shortage of time for performance: during the event "SLAM in IULM", which will be held in the Auditorium, four of Italy's best verse improvisers will create amazing poems aloud from words given by the audience and music chosen on the spot by the DJ.
Here are the details of the events:
16/11 4:30 pm, Mike Bongiorno Lecture Hall (IULM 1)

-

Hybrid Work

Contexts

. In search of sustainable engagement: The panel discussion focuses on one of the most relevant challenges of hybrid work contexts: how to make employee engagement sustainable in the long run in the face of the thinning of the relational context. It will be discussed with CERC researchers and some managers from Campari Group, Unipol Group and Sella Group. With Enrico Bocedi, Alessandra Cappello, Eugenio Lanzetta. Alessandra Mazzei and Silvia Ravazzani will moderate.


16/11 6 pm, Room 402 (IULM 4)

- Self

and metaverse. From Foucault to Influencers: A reflection on the mechanism of identity definition in immersive universes and on the ways of creating new aesthetic and value models, through the analysis of the opportunities and challenges posed by Artificial Intelligence to the concepts of true, verisimilar and false. With Valeria Volponi, Nello Barile and Jacopo Perfetti. Andrea Signorelli moderates.


16/11 9 pm, Auditorium (IULM 6) — EMERGENCY Talk - The things that are important to discuss, in collaboration with EMERGENCY: news facts, advertising campaigns, viral videos, tweets and controversial political speeches are the starting points from which to discuss, take sides and finally vote. EMERGENCY Talk is an original mode of discussion that aims to propose new perspectives from which to observe society and its narrative. The themes around which authors Claudio Jampaglia and Giuseppe Mazza stimulate debate with participating viewers - who here, in a way, become "actors" as they expose themselves and take a position - concern the communication of war, propaganda, migration and racism, in order to reflect together with EMERGENCY on the reality in which we are immersed. With Claudio Jampaglia, Giuseppe Mazza and Paolo Giovannetti.


17/11 3 pm, Auditorium (IULM 6) - What remains: books and the memory of the world: Starting with Davide Ferrario's film "Umberto Eco and the world's library" (2022), the ncontro wants to reflect on the ability of books to shape our memory, to be the living imprint of the ways in which the world has been thought and imagined. The film, built on three chapters and an epilogue, returns us to the dizzying and labyrinthine sense of books as an encyclopedia of the world. With Davide Ferrario, Paolo Giovannetti, Valentina Pisanty and Giulio Sangiorgio. Moderated by Luisella Farinotti.
17/11 4:30 pm, Sala dei 146 (IULM 6) - Teaching with Hackathon: Evolutions of Hackathon (edited by Giusi Toto and Sebastiano Valerio) is not only a "user's manual" of pedagogical scope, but also a manifesto on the revival of university life post-Covid. It talks about didactic innovation, use of technologies in education, but also about well-being, relationships, peer cooperation... it's a bit of a tale of how we're getting back on our feet after the trauma of the pandemic. With Luigi Traetta, Sebastiano Valerio, Marco di Furia, Martina Rossi, Guendalina Peconio, Domenico Monacis. Moderated by Ilenia de Bernardis and Paolo Giovannetti.


17/11, 9 p.m., Auditorium (IULM 6) - SLAM in IULM: Four of Italy's best verse improvisers create amazing poems aloud from words given by the audience and music chosen on the spot by the DJ. "IMPROslam" is the latest poetic development of a counterculture movement that springs from below and takes the leading role of the audience to the highest degree of interactivity. Improvised poetry once again finds common ground for research and challenge, both individual and in teams, thanks to rappers and slammers who recover and ignite a literary tradition that boasts extraordinary secular roots in Italy. This improvised poetry competition is valid for Improslam - the new LIPS Championship - Italian Poetry Slam League, 2023-2024. Event curated by IULM University in collaboration with Mille Gru/PoesiaPresente. With Dome Bulfaro, Matteo di Genova, Stefano Goldaniga, Mc Nill and Antonio Amadeus Pinnetti.


18/11 6 pm, University of Milan (Room 113)

-

Antigone, Medea, Electra: forms of the ancient and contemporary voices: Antigone, Medea, Electra are opposition figures of the denied feminine. They subvert roles, tasks, hierarchies. They delineate the possibility of a non-androcentric social order. They enter the space of contemporary writing, representation and thought, allowing us to rethink the symbolic order of difference. With Elio Franzini, Giorgio Ieranò, Patrizia Landi . Moderated by Renato Boccali.


You can register for IULM events at Bookcity through this form.
Download the program of Bookcity in IULM 2023 here