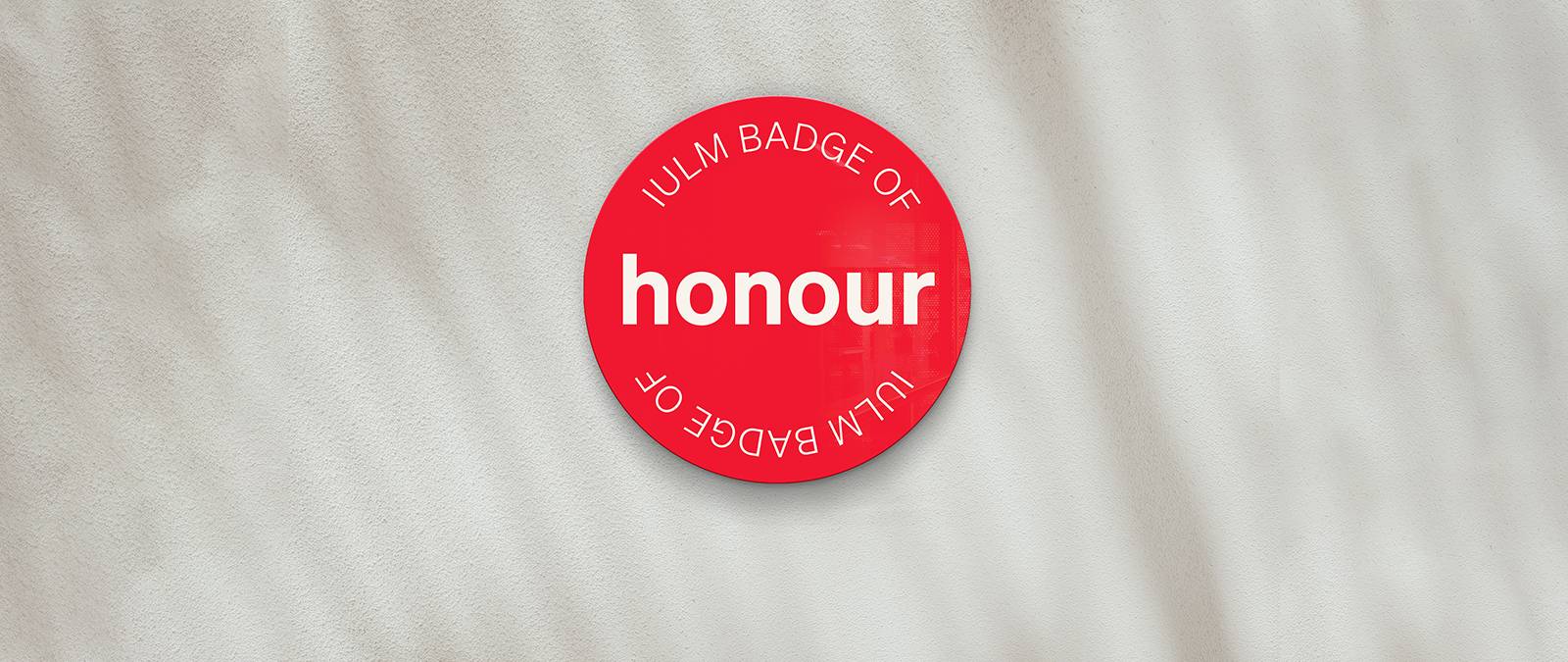 Badge of Honour
The Badge of Honour initiative is back: all IULM students can enrich their university career by taking part in honour activities, lectures, events and initiatives that are particularly relevant from an educational and cultural point of view, which - if attended - can be awarded an additional point on the degree exam.
What one learns at university is not simply a transfer of skills: university life is not just studying in a book, attending a lecture, taking a course.
Being immersed in the university environment in itself creates opportunities and moments of growth, contributing to the formation of the person before that of the student, the professional, the scholar. With this in mind, after a long period of suspension due to the pandemic emergency and the closure of universities, the Badge of Honour initiative is back on the agenda.
IULM, together with the teaching activities of its programmes of study, offers its students opportunities for cultural deepening in all fields of communication: opportunities to enrich the theoretical foundations and practical knowledge acquired in class. It is a priority to create opportunities to experience the University to the full and open up new horizons of interest and participation in intellectual and civic life. For this reason, activities and initiatives in which you can participate to enrich your academic curriculum marked by the logo at the bottom of the page will be proposed to you periodically.
The activities marked with the Badge of Honour will be divided into University initiatives, valid for all students, and Faculty initiatives, valid only for students of the respective faculty. During graduation, the committee, in its autonomy, may take them into account for the purposes of awarding the overall graduation grade, awarding no more than 1 point within those resulting from the curriculum to undergraduates who present at least 6 honour activities carried out in the three-year degree courses and 4 honour activities carried out in the two-year period for the Master's degree courses.
BADGE OF HONOR ACTIVITIES RECOGNIZED TO DATE
RAI Prix Italia 2021;
Noir in Festival 2021
support activities carried out by some students as part of the communication initiatives of IULM Sport;
participation in the "Communication International Week" scheduled for March 2022;
"Geopolitical Map"
International Center for Research on Contemporary Arts - at La Biennale di Venezia;
Moby Dick Workshop;
Sergio Leone Conference.