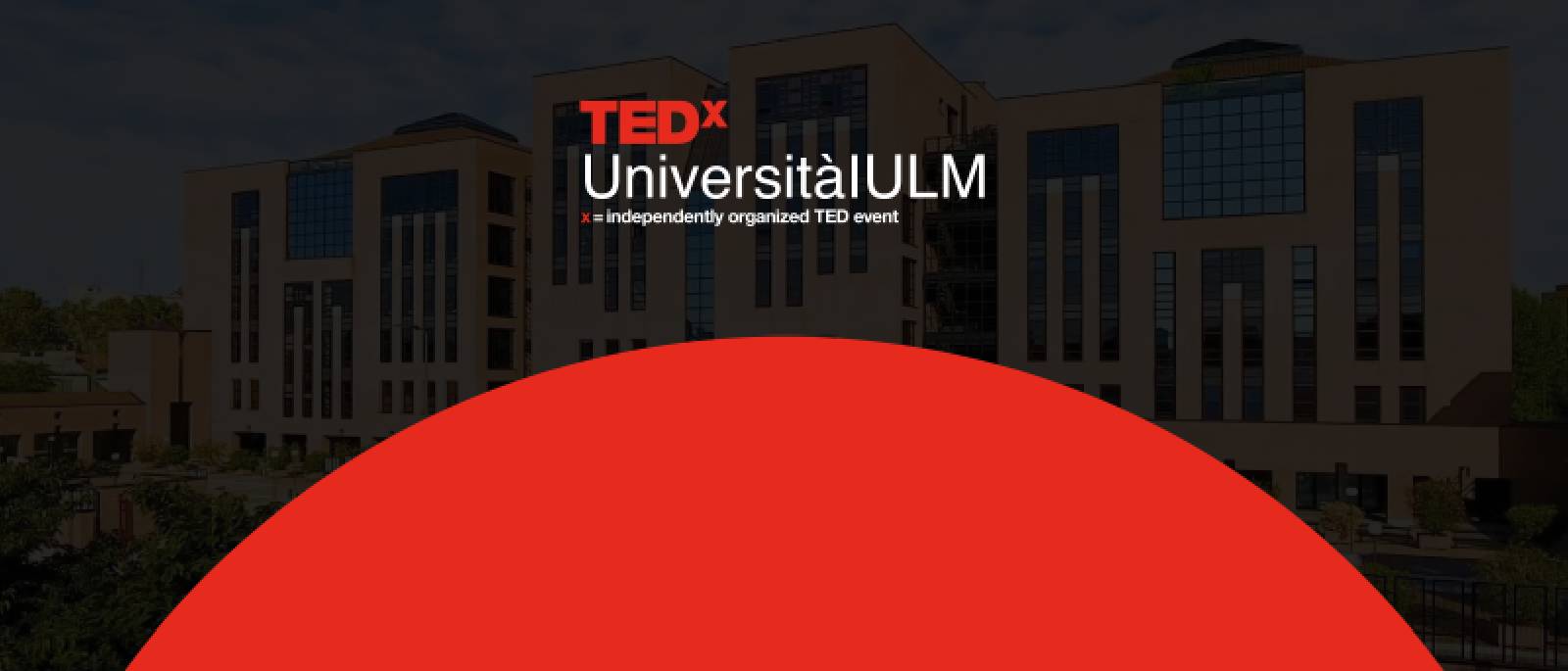 TED in IULM!
TEDxUniversitàIULM is currently looking for students to join their team. Are you curious? Discover the open vacancies; the application deadline is the 4th of January 2021.

TED (Technology, Entertainment, Design) is a non-profit organization whose aim is to share "ideas that are worthy of being diffused": sharing gives life to new ideas and solutions, which have the power to change habits, people's lives and, ultimately, the very world we live in.
In line with this mission, TED launched a format that offers universities the possibility to organize independent and local events throughout the world, with the objective of sharing knowledge and kick-starting connections between different areas and fields.

TEDxUniversitàIULM was born with the same desire to confront new challenges and embark on new opportunities.
TEDxUniversitàIULM is a project that originates from a group of students belonging to our University who believe in sharing projects, dreams and fears: "We have all questioned ourselves, our ideas and our values at least once. We have had to roll up our sleeves in order to rethink, reimagine and adapt ourselves to contexts that we believed to be too small for us or to redesign the very context, which suffocated our wellbeing".
This is our starting point, and we will discover the rest together.

Do you accept the challenge?

Join the team! Follow the link to discover what roles we are currently searching for. Positions are of course open to international students although knowledge of Italian will be considered a plus.
For further information about the project, send an email to:[email protected]