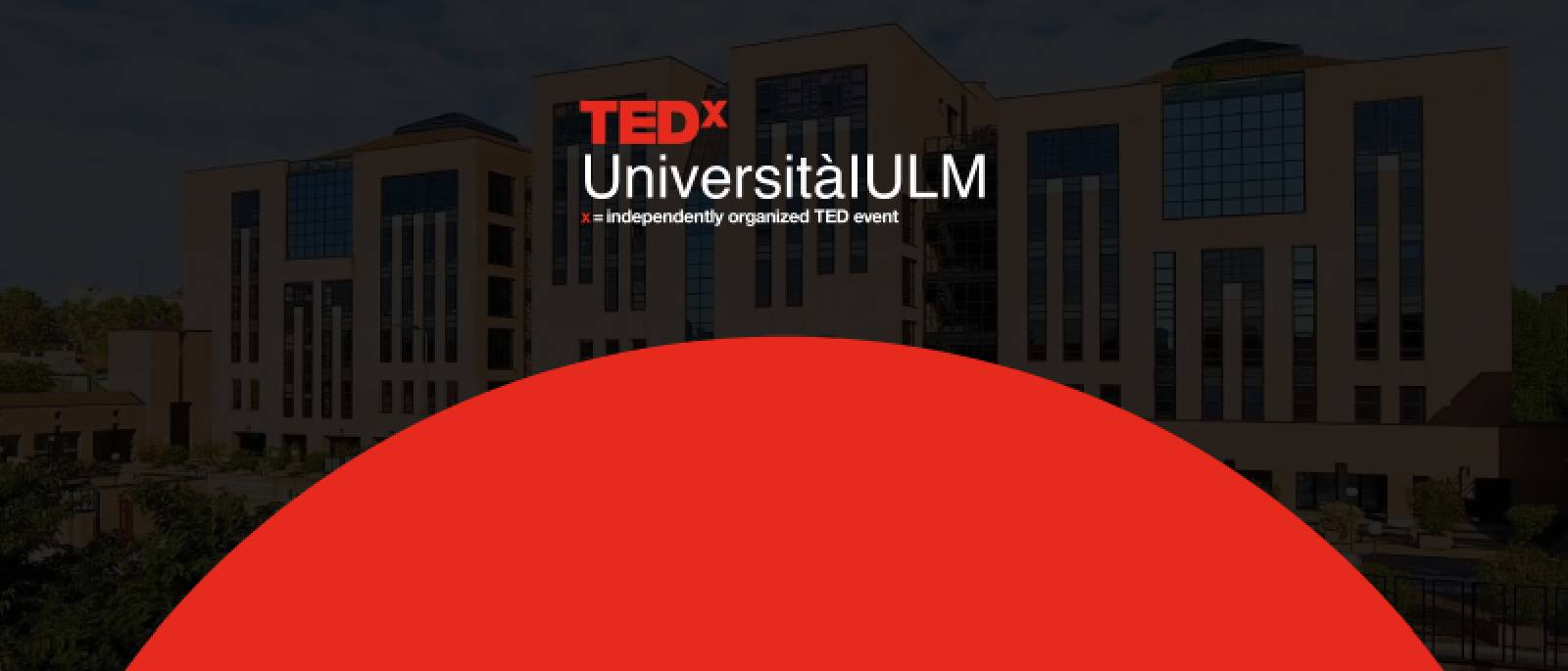 TED in IULM!
Saturday May. 22nd, don't miss the first TEDx event at IULM! Find out more!
TED (Technology, Entertainment, Design) is a non-profit organisation whose goal is to share "ideas worth spreading": it is through sharing that new ideas and solutions are born, which have the power to change people's habits, lives and ultimately the world itself.

In the spirit of this mission, TED has launched a format that offers universities the opportunity to organise events independently and locally around the world, with the aim of sharing knowledge and sparking connections between different fields.
TedxUniversitàIULM was born with the same strong desire to face new challenges and to seize interesting opportunities: it is a project created by a group of students from our University who believe in sharing projects, dreams and fears.
The first TEDx IULM event is scheduled for Saturday 22 May, from 2pm to 8pm. "Plan B" will be the theme of this first event at IULM. How many times have we felt stuck, demoralised, misunderstood in a context where we don't feel we belong? Behind these feelings there is almost always fear: fear of making mistakes, of not being understood, of leaving a comfort zone and not being able to go back. Fortunately, this is a temporary feeling that is often soon replaced by the bravery to get back into the game, to face the unknown. The courage to write a new story. Our story, our plan B. TEDxUniversitàIULM wants to be an encouragement for everyone: fear is not an enemy; mistakes fix our skills; every failure leaves on us precious scars that will frame our experience.
The event programme will be available soon but you can already buy your ticket at this link.
The total cost of the ticket will also include a workshop that will take place on the morning of the event (whose topics and guests will be revealed later) and exclusive gadgets.
The event will be held in presence, at the Auditorium of the IULM University in Milan. Should the health situation change further, or should you not be able to come, we have a PLAN B: the event will also be held on an online platform!