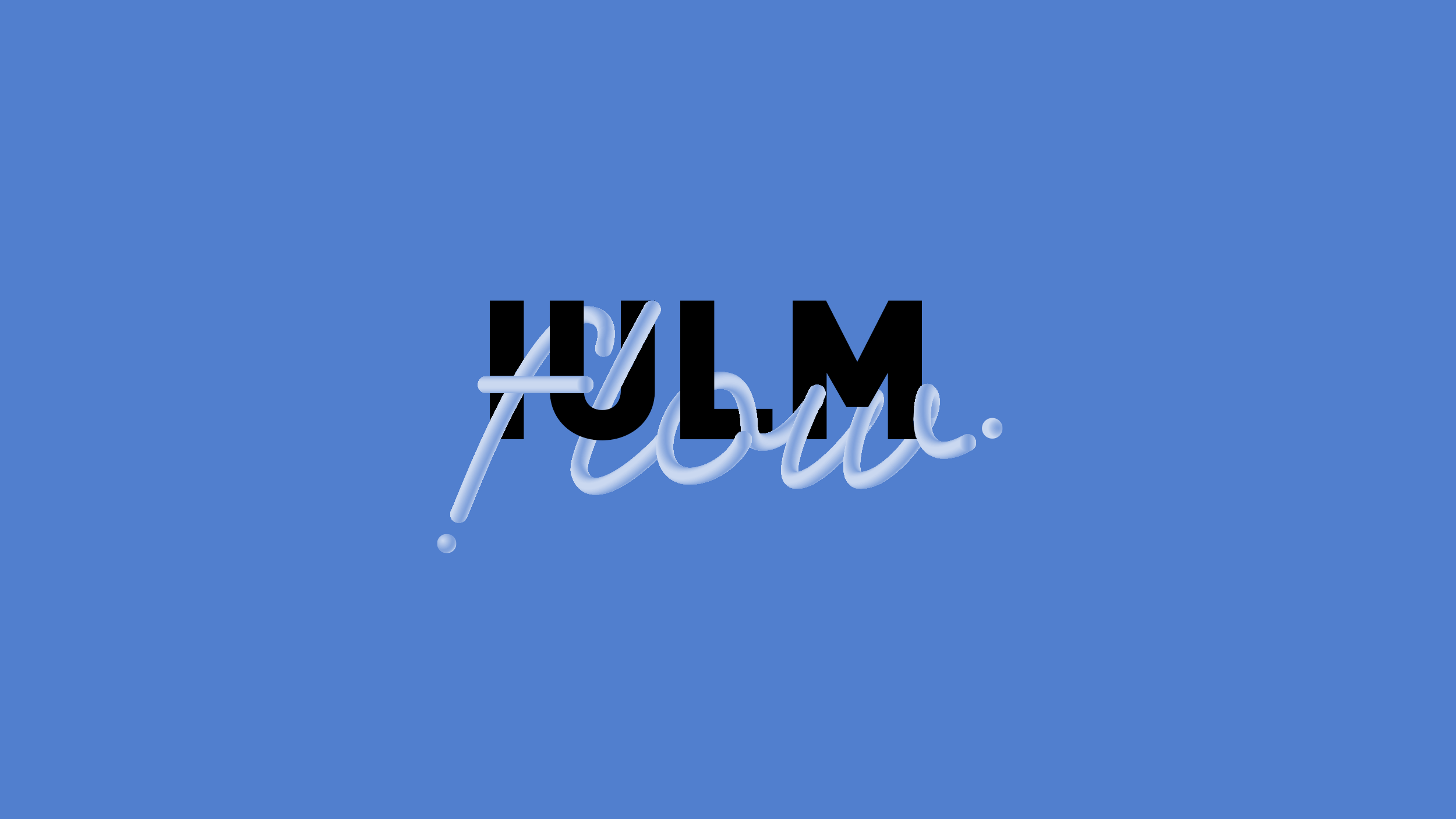 IULM Flow
IULM Flow is an international project entirely in English, articulated in talk, masterclass and summer school. The fifth Talk, which will be on the theme "Design is Power ", will be held online on September 19, at 12.00pm

IULM Flow is an international project entirely in English, divided into talks, masterclasses and summer school, with the aim of making the teaching offer and vision of IULM University known to an international audience. The fourth meeting of the IULM Flow Talks will be held online on September 16. Special guest: Adama Sanneh, Co-Founder, CEO - Moleskine Foundation

In particular, IULM Flow is divided into:
— TALKS with leading personalities from around the world.

— MASTERCLASSES for future international students held by IULM professors on topics such as strategic communication, corporate communication, public relations, tourism and hospitality.

— SUMMER SCHOOL, a 3-day course (scheduled for 1, 2 and 3 September) during which graduates, university students and professionals can attend lectures on the following topics: Creative Leadership and Critical Thinking, Milano Design District, Art & Innovation, Entrepreneurship and Innovation, Strategic Communication, Creative & Culture Industries)
The first Talk was held online on 25 June from 11 am to 12.30 pm and was attended by a prestigious guest: Lamberto Zannier, High Commissioner of the OSCE Organization for Security and Co-operation in Europe H.E. Ambassador.
In his speech, entitled "Conflict prevention through societal integration: Insights into the work of the OSCE High Commissioner on National Minorities", High Commissioner Zannier gave an overview of the main challenges Europe is currently facing in the management of conflicts concerning ethnic minorities, as well as some interesting insights into its mandate and working methods. The office of High Commissioner on National Minorities - established in 1992 - is indeed crucial in the management of ethnic tensions and hostilities and in the prevention of crises and conflicts arising between and within states. Mr. Zannier explained, in particular, how the High Commissioner works on a daily basis to prevent, contain, ease tensions and crisis situations and will explain in detail the instruments and methods used to support those States that are experiencing potentially dangerous situations that undermine peace within the OSCE area.
The meeting was moderated by Professor IULM Pierluigi Sacco.
The second Talk was held online on July 9 at 2.30 pm, and was attended by Dr. Rosa Rolle, Senior Enterprise Officer, Nutrition and Food Systems Division Food and Agriculture Organization (FAO) who discussed with Prof. Pierluigi Sacco on "FAO and the fight against the Food Waste". The webinar is available on this page and on the University's YouTube channel.
On July 24, at 2.30 pm, the third talk was held entitled "Leadership and creative Thinking - Italy and India a conversation about creative industries, policy making and cultural contaminations. " During the meeting, IULM Professor Francesco Galli discussed with Sasi Gopal Menon, founder of The Circle Academy, an academy based and Gurugram (India) which aims to create value-oriented programs in various creative sectors, including design and technology, with the intent to provide high-level skills to both students and young professionals. The academy - supported by Hunch Ventures Pvt Ltd - is preparing to launch its first series of programs in the third quarter of 2020.

The activities of IULM Flow - after the summer break - restarted on Wednesday September 16 with a new Talk about the theme "Creativity for Social Change". During the meeting, Prof. Pierluigi Sacco discussed with Adama Sanneh, Co-Founder, CEO - Moleskine Foundation.
The Moleskine Foundation is a non-profit organization that was created in 2006 as lettera27 – an unconventional cultural incubator. It takes lettera27's heritage -people, values and projects - and brings it to a wider scale. For Moleskine Fundation, Creativity and Quality Education are the key elements to produce positive social change and build the future together.The Fundation is committed to providing youth with unconventional educational tools and experiences that help foster critical thinking, creative doing and life-long learning, with a focus on underserved communities. The Co Founder and CEO of Moleskine Fundation Adama Sanneh is graduated in Linguistic and Cultural Mediation from the University of Milan, he worked for several years in East Africa on rural development and humanitarian emergency programs. He obtained a Master in Public Management (MPM) from the Bocconi School of Management and a Master in Business Administration (MBA) from the University of Geneva. After graduating he worked as a management and strategy consultant for various public and not-for-profit organizations among which the United Nations, in education, social entrepreneurship and innovation. As Program Director of the lettera27 foundation he was committed to promoting and advocating a more profound understanding of the African continent, focusing on the role that art and culture can play in social change. Today he continues as a CEO of the Moleksine Foundation. The webinar will be available on this page and on the University's YouTube channel.
"Design" is Power, The Dark Side", is the title of the Talk scheduled for September 19th (12.00 p.m): Francesco Galli from China will present - during a Beijing Design Week 2020 event - some of the main themes of his book. To strengthen the dialogue with the institutional and industrial networ, the presentation will be attended by Dr. Marco Alberti, Senior International Institutional Affairs Officer at Enel Spa.
The "conversation - action" - a term used in research disciplines - is aimed at building a dialogue and a confrontation with the Chinese creative and business community and will develop on the themes of Leadership and Creative Thinking, creativity and design. In particular, the meeting will aim to explore the link between creativity and flexibility in a constantly evolving professional context and investigate the importance of creative leadership as a response to some of the most critical post-pandemic challenges. Finally, the case of Enel and the way in which the multinational company is creatively addressing the challenge of growth focused on sustainability will be discussed. The webinar will be available on: http://bit.ly/Design-is-Power