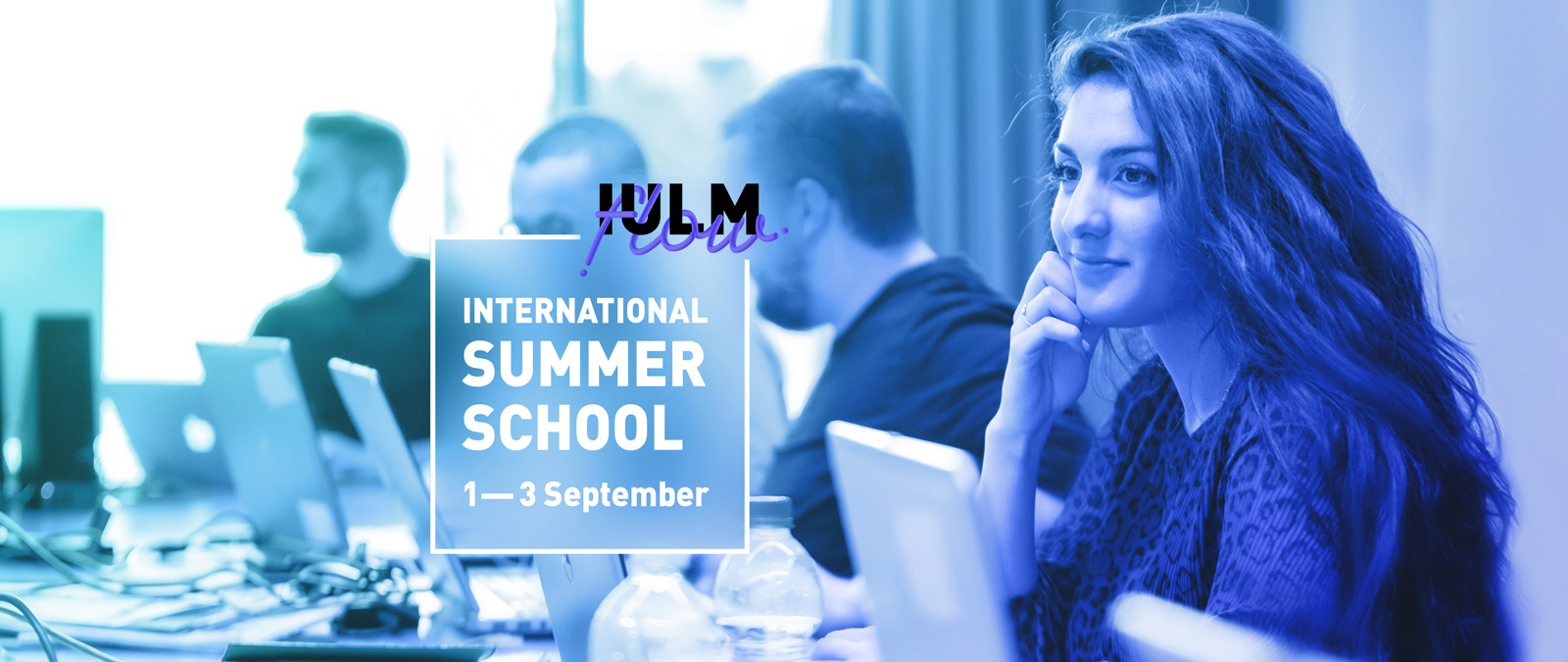 International Summer School
Six sessions with the International Summer School - Creativity, Innovation & Communication. From 1 to 3 September six meetings with IULM professors
The activity of IULM Flow will continue in the coming months with a summer school that will include six meetings with as many teachers of our University with the participation of important guests. The lessons, all in English, will start from the talk held by each of the professors then leaving room for debate.
Prof. Renato Boccali will explore the theme of "Aesthetics and photography", wondering about what probably remains the privileged form of visual communication. Prof. Daniela Corsaro will hold a lecture entitled "International Marketing & Global Sales" which will investigate the transformation processes of international markets and outline the strategies needed to be competitive. "Milan at the crossroads" is the theme of the meeting led by Prof. Massimo De Giuseppe who will focus on the role that capital of Lombardy plays in the history of contemporary Italy. Prof. Stefania Romenti will deal with a particularly pressing topic: communication in times of crisis. The lecture, entitled " Strategic crisis communication. Lessons from Covid-19 pandemic" will highlight how once again the governments of the various countries have not been able to deal adequately with a strong emergency situation such as the one we are still experiencing.
Prof. Pierluigi Sacco, in the lecture entitled " Cultural and creative industries and social impact", will discuss in more detail why cultural and creative production is not only a future pillar of economic growth and job creation in Europe but also why culture is a powerful driver of social and behavioural change that can play a crucial role in addressing social challenges such as global climate change, building intercultural societies, or a humanitarian approach to the migrant crisis.
The last lecture, given by Prof. Alberto Mingardi, will address the theme "Innovation, entrepreneurship and the role of the state" in an attempt to understand the role of innovation in our society. How does innovation work? Markets are favouring or hindering new technologies and research programmes. In the second half of the event, two renowned experts, Professor McCloskey and Matt Ridley (TBC), will provide a fresh and insightful response on these issues in two dialogues with Professor Mingardi.
Sign up for the International Summer School - Creativity, Innovation & Communication.