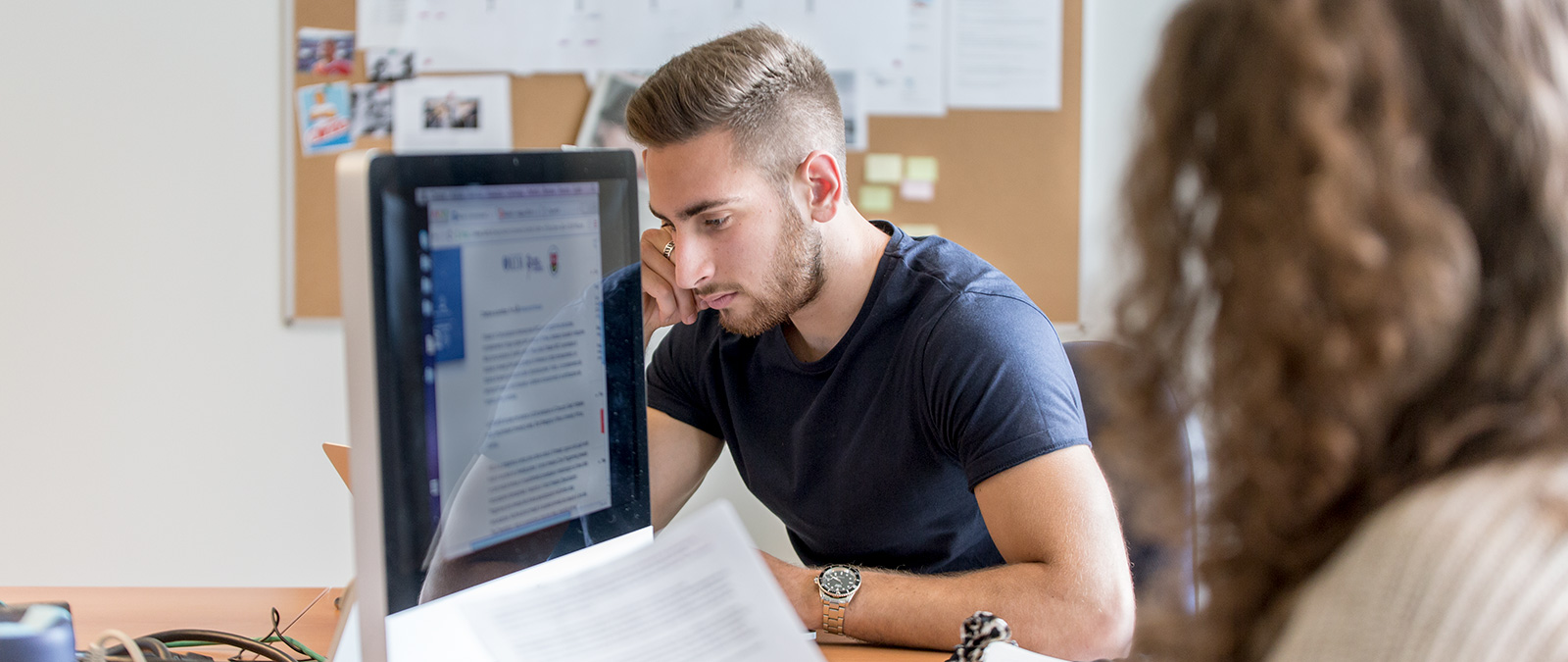 Virtual Bud Hub Project
The Virtual Bud Hub Project is a programme, specifically for students enrolled in Bachelor's degrees, which aims to give you a first experience of the world of work.

The transition from the world of university to the world of work is a fundamental moment in life. It is important to be prepared and aware at this important appoitnment and it is the University's responsibility to accompany and support you as you undertake this significant change in your life. Reserved for students enrolled in Bachelor programmes
We aim to cultivate in you the seed of awareness, tools and opportunities belonging to the labour market, making you protagonists in this discovery.
The Virtual Assessment methodology, delivered on a digital platform, allows you to highlight behavioural competences in order to start a pathway to self-awareness in an interactive and engaging way.
You will be involved through innovative ways and methods and will have the opportunity to try out one of the most used tools in the corporate world... in the shape of a game!
VIRTUAL BUD HUB PROJECT will take place in two stages in February:
- 2 dates to choose from:
Group A - 23rd FEBRUARY from 2.30 p.m. to 5.30 p.m. (Italian classroom)
Group B - 24th FEBRUARY from 2.30 p.m. to 5.30 p.m. (English classroom)
Experience Day: 3 hours of meeting, on the MS Teams digital platform, in which we will explore what determines the choices of those who make selections and how to be best prepared for an interview. There will also be an opportunity to do a first self-assessment of your soft skills;

Arctic Shores, an innovative online Gamification tool;

Individual video interview and feedback.

Let's get to know each other better to orientate ourselves better!
Now, sign up for the group you want to participate in as follows:
Step 1) sign up for JobTeaser via this link --> https://iulm.jobteaser.com/it/users/sign_in
Step 2) sign up to the event through this link --> https://iulm.jobteaser.com/it/events/95570-iscrizione-al-bud-hub-project-2021-jfc
For further information please write to [email protected]