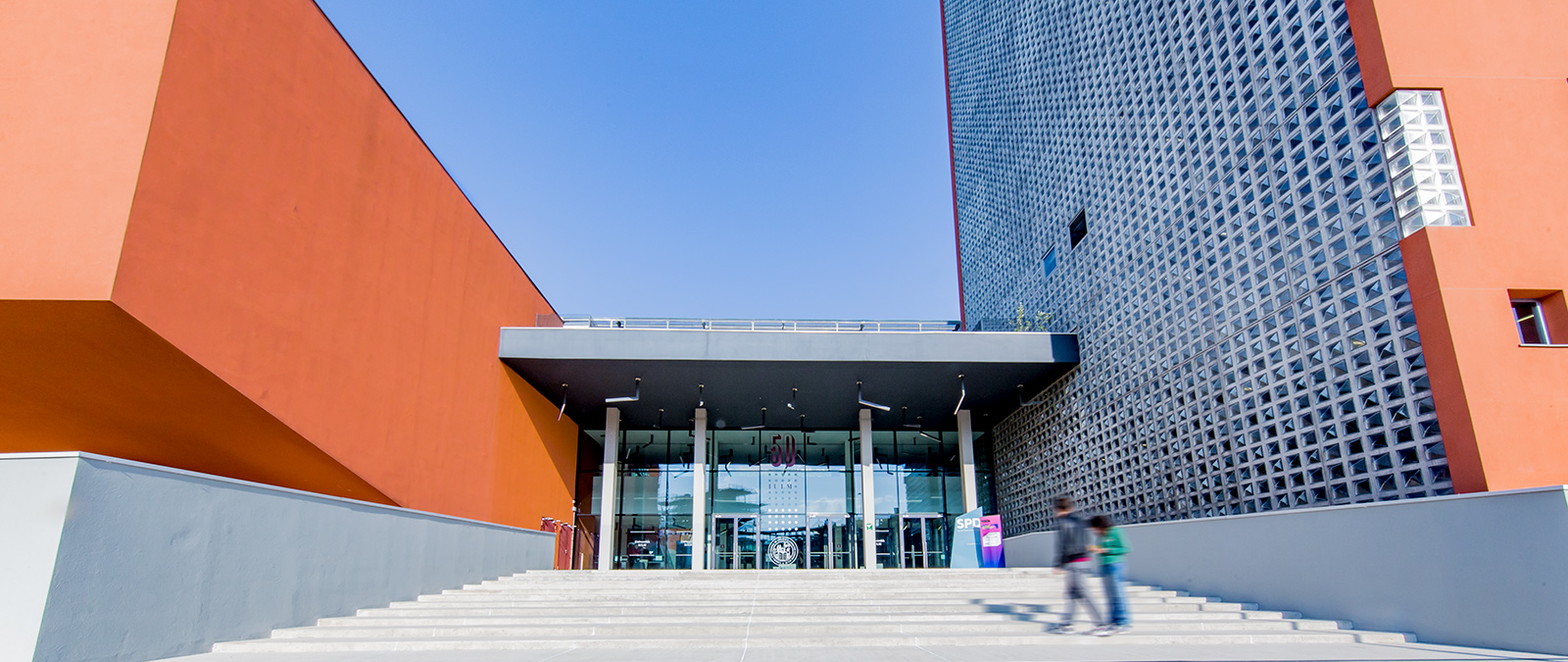 At IULM a sculpture by Gio' Pomodoro
The work Contati Tenaglia by Maestro Gio' Pomodoro will be unveiled on November 17.
The IULM campus boasts another work of art of great aesthetic and cultural value: in fact, on November 17, 2022, the work Contatti Tenaglia (1970), a sculpture created by Gio' Pomodoro, will be inaugurated. From his native Orciano, in the province of Pesaro, Pomodoro arrived in Milan in the 1950s together with his brother Arnaldo, also a sculptor. The Milanese city was experiencing a period of great artistic and cultural vibrancy in those years. Settling with his brother in their studio in Via Orti at number 16, Pomodoro would soon become a point of reference for abstract and informal sculpture until his death in 2002. His works can be found in the collections of the most prestigious Italian and international museums: the National Gallery of Modern and Contemporary Art in Rome, the Museo del Novecento in Milan, the Museum of Modern Art in Mexico City, to name a few.
Now our campus will also be able to boast the presence of one of his sculptures: Contatti Tenaglia. The work, on a "human" scale (203x165x206 cm), belongs to the series of "Contatti," characteristic of the 1960s and early 1970s, which the artist wished to see made in large dimensions, so that they could "make one 'feel' the void as a living presence." Because, as Pomodoro recalls, "the obsession of every true sculptor is emptiness, the attempt to express or capture or define it."
The opening ceremony of the work will be held on Thursday, November 17, 2022 at 12 noon, IULM 6.
Speakers:
Prof. Gianni Canova
Prof. Vincenzo Trione
Dr. Bruto Pomodoro
Prof. Emilio Mazza