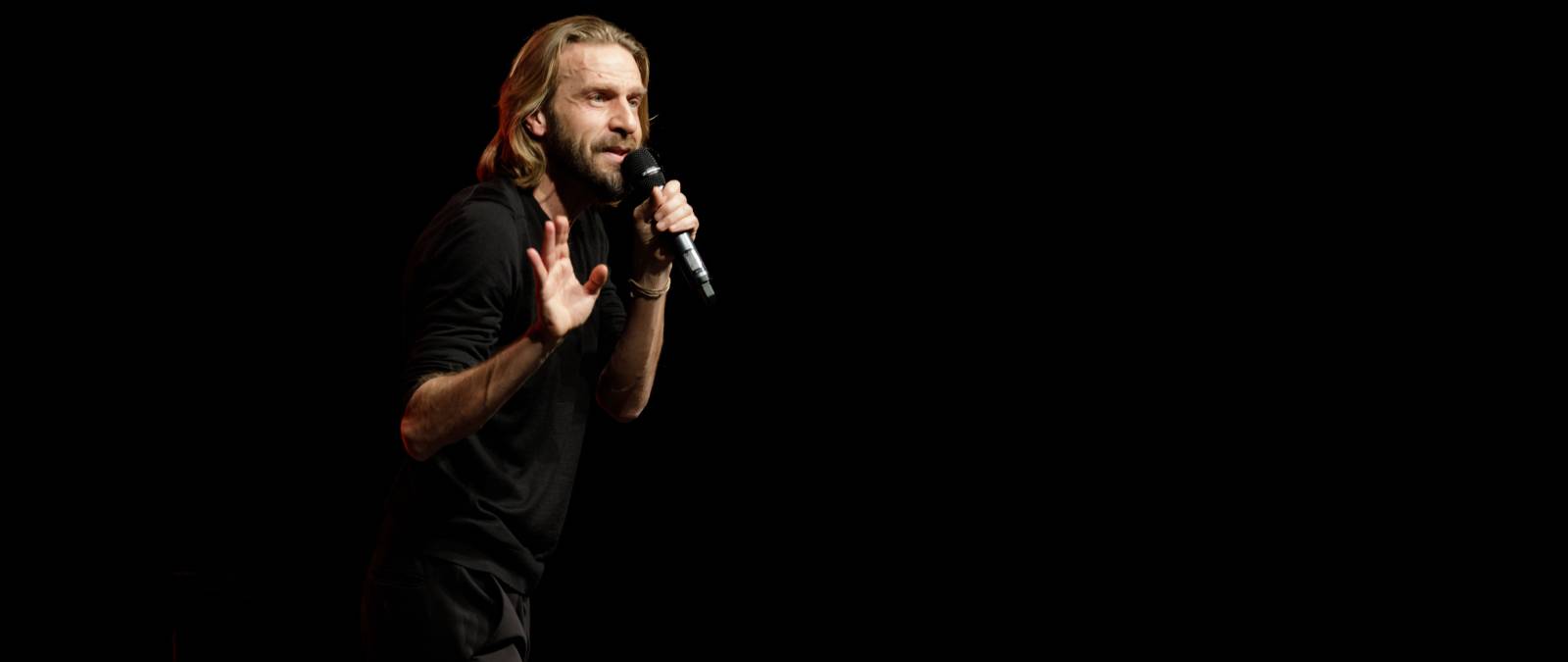 Gaber's show at IULM
On April 4, at 8 p.m., the stage of our Auditorium will host "Polli d'allevamento" (Breeding Chickens), a tribute to Gaber's song theater, in a staging that is very faithful to the famous original show

To revive on stage one of the most significant texts of the work of Giorgio Gaber and Sandro Luporini is Giulio Casale, who also oversaw the direction. Original music arranged by Franco Battiato and Giusto Pio
Polli d'allevamento, presented by the Piccolo Teatro of Milan during the 1978/1979 theater season, was certainly one of the most important shows written and performed by Giorgio Gaber in the 70s, which closed a decade marked by memorable theatrical events started with 'Il Signor G', then continued with 'Dialogo tra un impegnato e un non so', 'Far finta di essere sani', 'Anche per oggi non si vola' and 'Libertà obbligatoria'. It was during those years that Giorgio Gaber established himself as an absolute protagonist of Italian theater and at the same time as a critical and enlightening reference for an entire generation.
Giulio Casale - actor, musician and writer - has courageously accepted the invitation of the Gaber Foundation, anything but risk-free, to re-stage this text, a challenge that has seen Casale triumphant in a long tour in Italian theaters.
In the re-staging of the work, Casale wanted to maintain absolute fidelity to the original production of 1978. The musical bases of the show are those used by Giorgio Gaber himself and splendidly arranged by Franco Battiato and Giusto Pio, as well as the setting of the stage lights faithfully follows the original design. The real stake of this proposal is to demonstrate the great relevance of Gaber's work, the extraordinary strength of his writing and his music that consecrate him among the classics of Italian theater.
The show, which will be held on April 4 at 20 in the Auditorium, is free and open to all citizens
To participate it is necessary to register on the form and be equipped with FFP2 mask and Green Pass reinforced
ph: Marco Olivotto