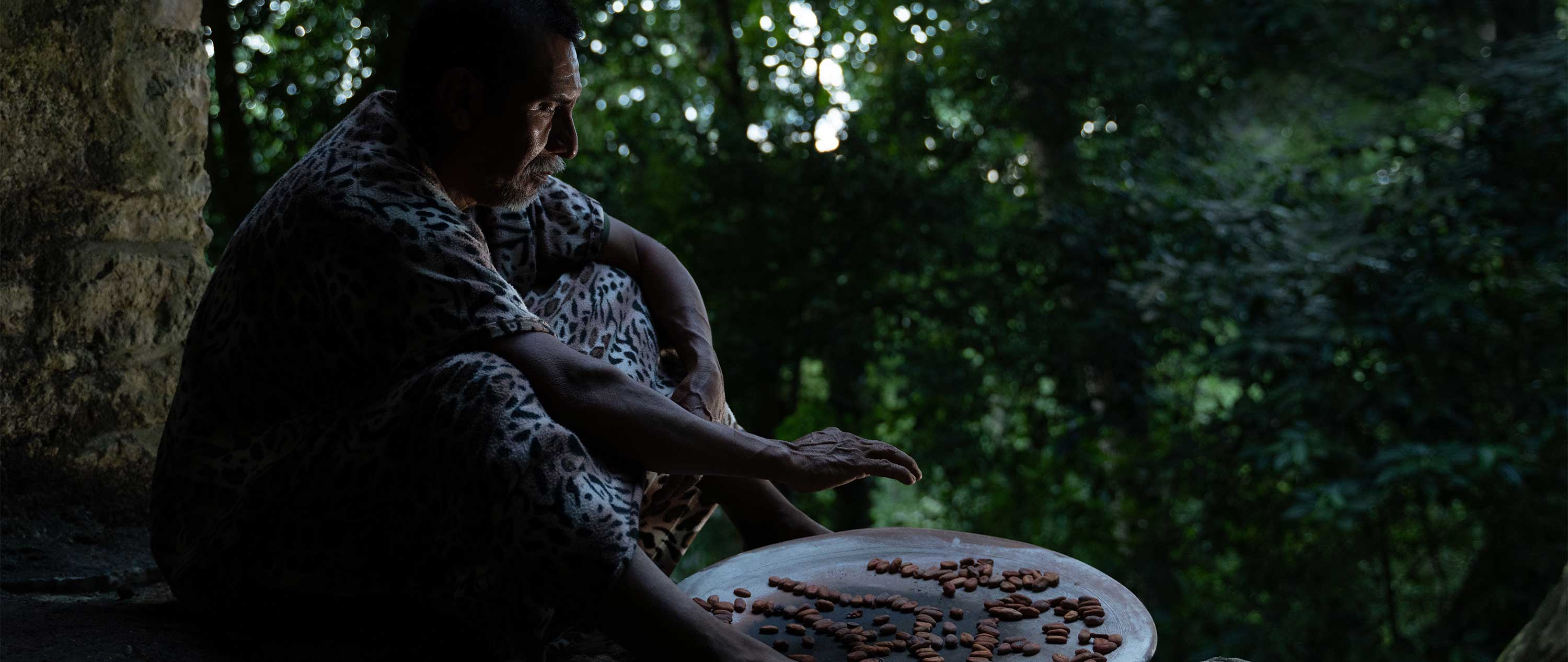 KA'KAO. An exhibition to discover the roots of cocoa
A journey between Mexico and Italy to discover the origins of cocoa. "KA'KAO. The secret tree: the journey of cocoa between Mexico and Italy" arrives at IULM on November 5!
A journey through time, backwards, to rediscover a distant history. A journey through the elements of the earth, human rituals, the cycle of life. A journey through space, which traces an ideal path from Mexico to Italy, crossing the territory of Modica, to arrive directly in the heart of Milan

This and much more will be KA'KAO. The secret tree: the journey of cocoa between Mexico and ItalyKA'KAO, an international exhibition that will be open in the Contemporary Exhibition Hall of IULM Open Space fromNovember 5 to December 15, KA'KAO is the result of a complex research project that started in the departments of IULM University and gradually involved various research centres, institutions, cultural networks, producers and indigenous communities. An experiment that aims to bring together research and dissemination in an innovative and experimental way and that - after the exhibition at IULM - will arrive in November 2022, also in Mexico City at the Museo Nacional de las Culturas.

Curated by professor Massimo De Giuseppe, professor and directorGiuseppe Carrieriand set up bySergio Pappalettera with Studio Prodesign, the exhibition focuses on cocoa, the most popular food in the world; a symbol that encompasses the roots of tradition and the challenge for a more sustainable future
"The history of cocoa - explains Prof. Massimo De Giuseppe - offers us an example of a wide-ranging and articulated process of "glocalisation" that unites territories, journeys, experiences, in a transformation perpetually suspended between the local and global dimensions. A story that over time has had a profound social, cultural and economic impact, also affecting collective imaginaries."
The project KA'KAO. The secret tree: the journey of cocoa between Mexico and Italy also includes a docu-film shot this summer in Mexico by some IULM students, directed by Giuseppe Carrieri. Excerpts can be seen during the opening days of the exhibition, waiting to see it soon on the big screen
The opening of the exhibition will be held on October 4, at 6 pm, in the Auditorium. You can follow it in live streaming on this page and on IULM YouTube channel.
Useful info
Dates: 5\11\2021 - 15\12\2021
Hours: 9.30 am - 6 pm (last admission at 5.30 pm)
To visit KA'KAO exhibition it is necessary to have a green pass and to register through this form. In case of large numbers of visitors, admission will be limited
Guided tours
On Monday, Thursday afternoon from 14.00 to 18.00 and Friday morning from 9.30 to 13.00 it is possible to take advantage of free guided tours. IULM students will lead you to discover the extraordinary history of cocoa.
IULM University thanks