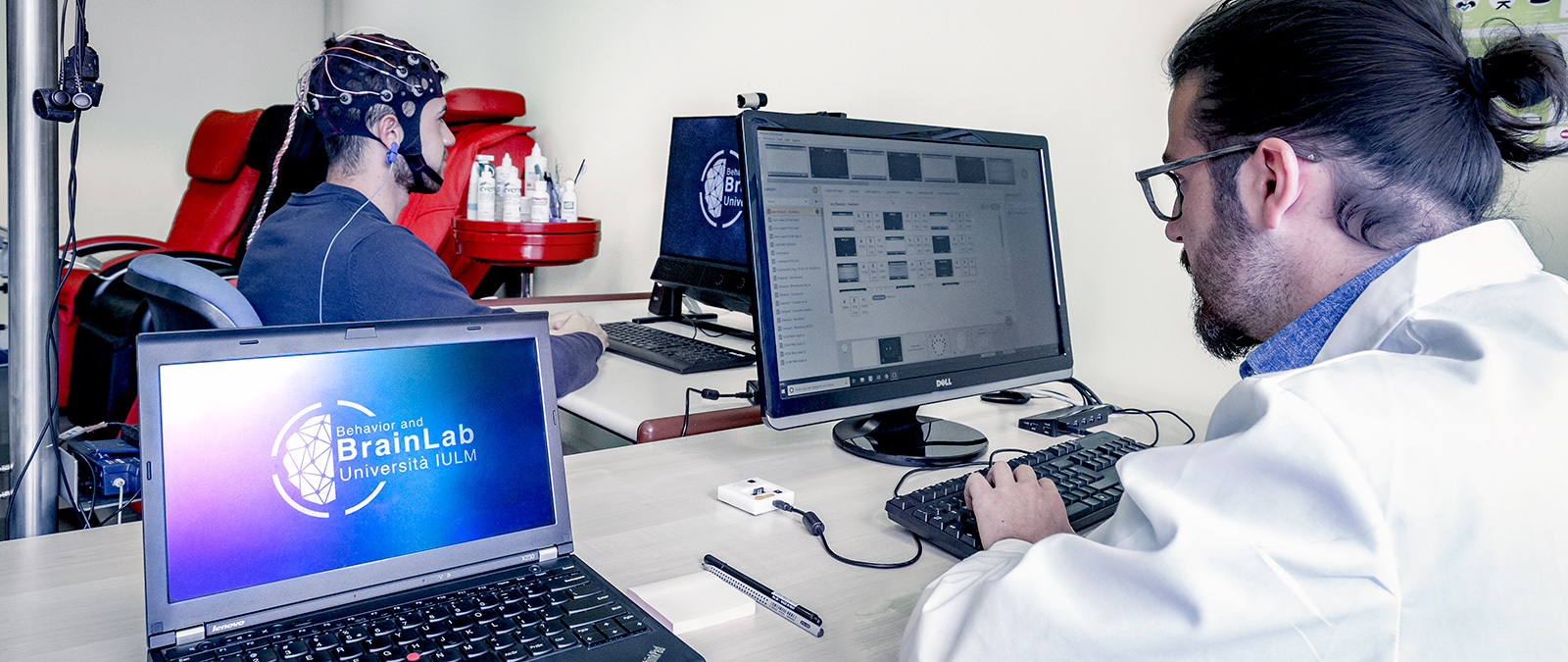 The IULM Brain Lab at Expo Dubai 2020
IULM Brain Lab in the spotlight at Expo Dubai 2020 on February 18

What causes the vision of "beauty" in the brain? What effects does the enjoyment of artistic goods have on the visitor to an exhibition? Are there universal canons of beauty?
Neuroaesthetics and Neuroscience applied to the evaluation of artistic stimuli (and not only) have allowed to better understand the processes of "emotional engagement" of consumers and visitors of an exhibition or a public event. Today it is possible to refine the exposure of artistic stimuli, as well as the construction of marketing stimuli, to make events, exhibitions and marketing stimuli more engaging and emotionally involving
These are the topics that will be discussed on February 18th at Expo in Dubai at the Italian Pavilion.The Neuromarketing Research Center "Behavior and Brain Lab IULM" will move for an entire day to Expo to show and describe the potential of neuroscience in the field of aesthetics and more generally in all contexts related to tourism and business dynamics.
The appointments of the day include both thematic meetings addressed to visitors, students and companies, and direct experiences with the application of neuromarketing tools. In this case, the potential of tools such as an electroencephalogram, an emotional intensity meter and an eye tracker for the analysis of eye movement will be shown in order to make visitors experience the emotional effect of the vision of the "artistic beauties".
In the morning, from 12.00 a.m. to 1.00 p.m. (from 12.00 to 13.00 Dubai time), the first workshop entitled "Brain, Artistic Beauty and Neuroaesthetics" will be held for students and visitors. In the afternoon, from 4.30 p.m. to 5.30 p.m. (from 16.30 to 17.30 Dubai time), the second workshop "Neuromarketing, Engagement and Communication Effectiveness" will be held for companies and interested visitors
During the day there will be experiential sessions with visitors interested in understanding the potential of neuroscientific techniques for the analysis of artistic and marketing stimuli.
Click here to follow the live stream of the event Brain, Artistic Beauty and Neuroaesthetics
Click here to follow the live stream of the event Neuromarketing, Engagement and Communication Effectiveness