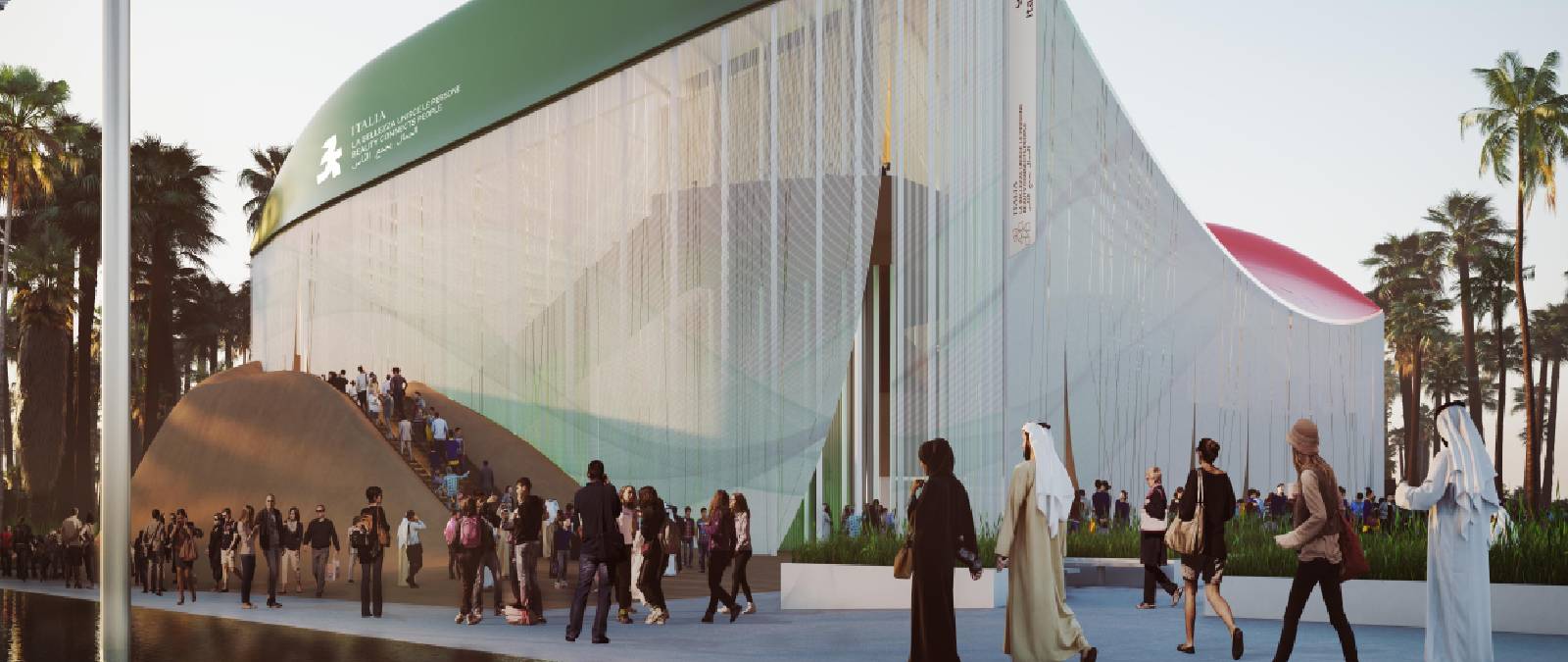 IULM with Italian Pavilion towards Expo 2020 Dubai
The Memorandum of Understanding between IULM and the Commissariat General for Italy's participation in next year's Universal Exposition has just been signed.
The promotion of international exchanges and the multi-sector comparison between the academic world, institutions and companies are the qualifying aspects of the Memorandum of Understanding between the General Section Commissariat of Italy at Expo 2020 Dubai and the IULM University of Milan. The agreement focuses on training courses linked to the themes of the Universal Exposition and Italy's participation in the event which, after the postponement of one year linked to the Covid-19 pandemic, will start on 1 October 2021.
With the protocol, a collaboration aimed at planning activities, initiatives and events to be carried out before and during Expo Dubai, whose theme is "ConnectingMinds,Creating the Future": Italy takes part with the claim "Beauty unites People".
In particular, the protocol aims to promote, in the Mediterranean area and together with the countries taking part in the Universal Exposition, international academic and cultural exchanges on new skills, including digital skills, as well as on Expo themes. The agreement between IULM and the Commission aims at encouraging the participation of the academic world, research centres and stakeholders in Expo through the organization of seminars, workshops and forums on topics of common interest including tourism and hospitality, branding and communication, arts, creative and cultural industries, sustainable development. Thanks to the multi-sector comparison with public and private institutions, academia and business realities, and a focus on Open Education, Open Creativity and Open Innovation, the protocol promotes the communication of Italian participation in Expo, enhancing its contents with further training activities, thesis and master's thesis
"Working with IULM for Expo 2020 Dubai, the first global event after the pandemic, offers us the opportunity to promote the new educational approach based on a truly participatory educational offer and re-generated by a large international network of universities," said Paolo Glisenti, Commissioner for Italian participation."This is a strategic partnership for Italy at Expo in sectors such as culture and communication that are generating profound innovations in the respective labour markets and are therefore particularly receptive to the training of new multidisciplinary and multisectoral skills to which IULM contributes in an extremely significant way".
"The internationalization of the University is one of the main points of our Strategic Plan 2019/2021", explained the Rector of IULM University, Professor Gianni Canova. "In this situation of emergency, the challenge of not closing ourselves off within our own borders is even more urgent. We are working on interculturality and to allow our students to interact with the world, keeping IULM's prominent position on the international scene with its own recognizability.
IULM University has always placed the issue of internationalization at the centre of its identity: this is demonstrated by the more than 150 agreements signed in over 30 countries around the world, enrolled students of 71 nationalities of which 172 are incoming and 196 are outgoing. IULM's global approach aims to establish partnerships and strategic agreements at an international level, but also to provide its students, teachers and staff with a sharing platform able to promote cooperation activities in a context of academic excellence, scientific research and human value