Patrizia Sandretto Re Rebaudengo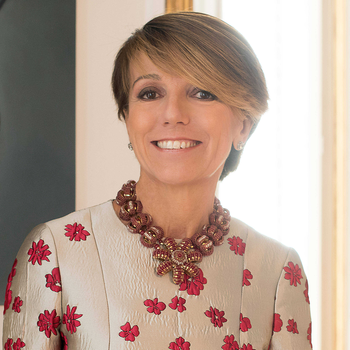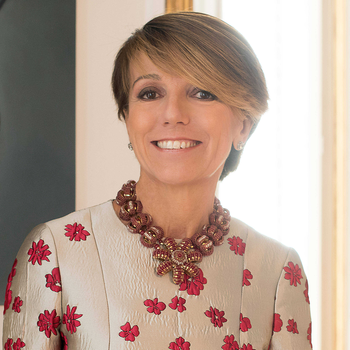 Individual tutorial
Timetable
Receives at the end of the lessons by appointment to be agreed by e-mail
Degree in Economics and Business at the University of Turin.
President of Fondazione Sandretto Re Rebaudengo.
Member of the International Council and Friends of Contemporary Drawing of MoMA in New York, of the International Council of the Tate Gallery in London, of the Leadership Council of the New Museum in New York, of the Advisory Committee for Modern and Contemporary Art of the Philadelphia Museum of Art and of the Cultural Council of the Magazine Cartier Art.
Honorary member of the Monaco Project for the Art.
Since 2008, she has been a member of the Culture Commission of Confindustria Nazionale, a member of the Literature Jury of the "Premio Campiello - Confindustria Veneto", a member of the Board of Directors of the Fondazione Piemontese per la Ricerca sul Cancro, and a member of the Talent Prize Jury.
In 2011, she joined the Board of Directors of the National School of Fine Arts in Lyon.
Since 2012, she has been a member of the Steering Committee of the Foundation for Books, Music and Culture.
Awarded the "Montblanc Arts Patronage" Award (2003), the "AIDDA" Award (2003), the "Marisa Bellisario" Award (2005), the Recognition of Officer of the Republic (2005), the recognition of "Cultore dell'Architettura" awarded by the Council of the Order of Architects of Turin (2007), the title of "Chevalier de l'ordre des Arts et des Lettres" awarded by the French Republic (2009), the "GammaDonna/10 e Lode" Award (2011) and the recognition "Arte: Feminine Noun" (2012).
Main areas of scientific interest
Contemporary art, Museums, Non-Profit Foundations, Collecting
Although IULM University takes all necessary care to ensure the publication of correct, updated and complete information, it is not responsible for the contents of the curricula published online on the Portal www.iulm.it. The holder of this curriculum vitae is the exclusive guarantor and responsible for the correctness and truthfulness of the information contained therein.

COURSES 2022/2023
Master's Degree in Art, Valorization Strategies and the Market
- Strategy of foundation
COURSES 2021/2022

Master's Degree in Art, Valorization Strategies and the Market
- Strategy of foundation
COURSES 2020/2021

Master's Degree in Art, Valorization Strategies and the Market
- Strategy of foundation

COURSES 2019/2020
Master's Degree in Art, Valorization Strategies and the Market
COURSES 2017/2018
Master's Degree in Arts, Heritage and Markets
- The Professions of Art
Foundation Strategies

COURSES 2016/2017
Master's Degree in Arts, Heritage and Markets
Theories and forms of the art market
COURSES 2015/2016
Master's Degree in Arts, Heritage and Markets
Theories and forms of the art market
COURSES 2014/2015
Master's Degree in Arts, Heritage and Markets
Theories and forms of the art market