Valentina Garavaglia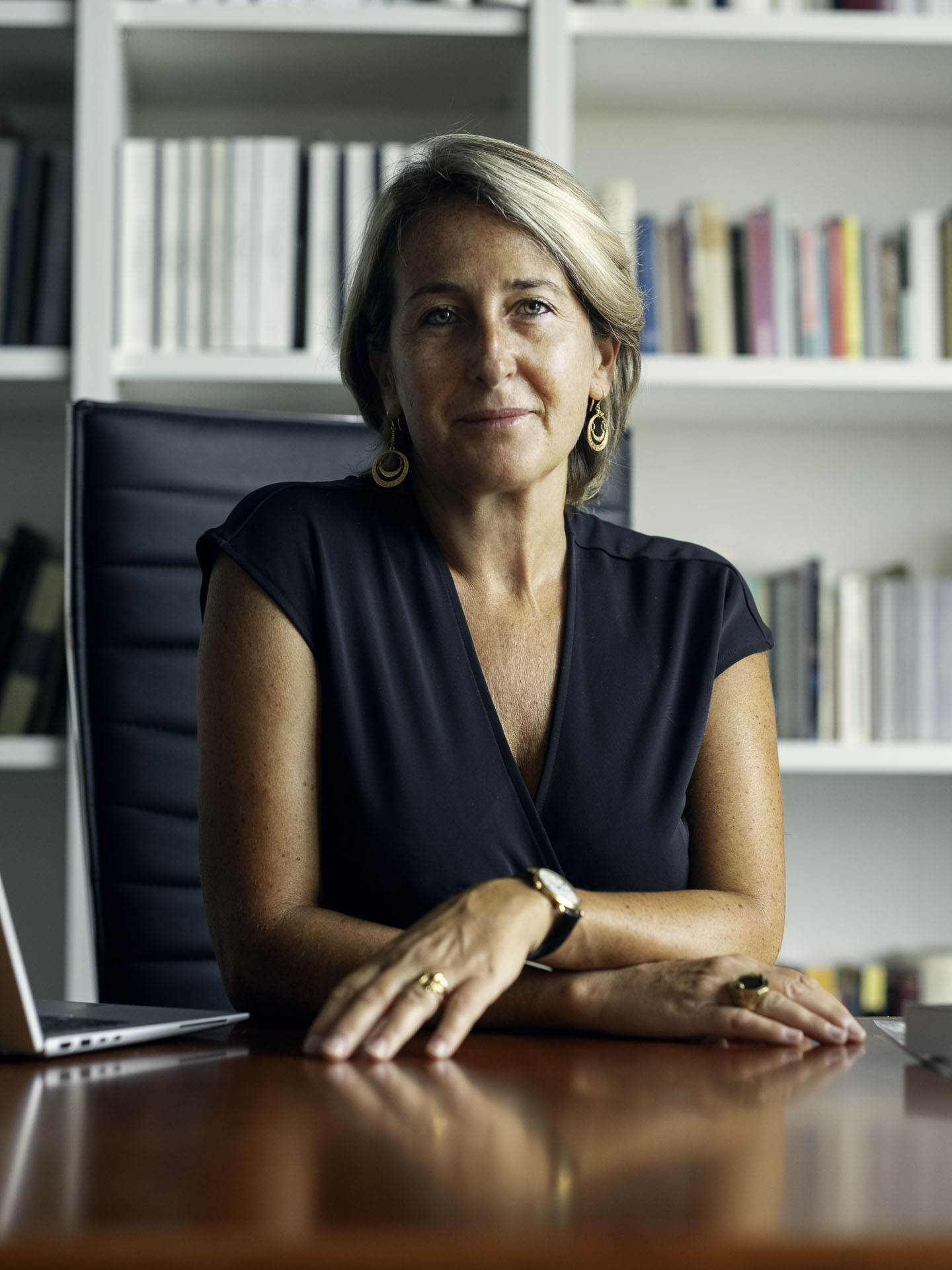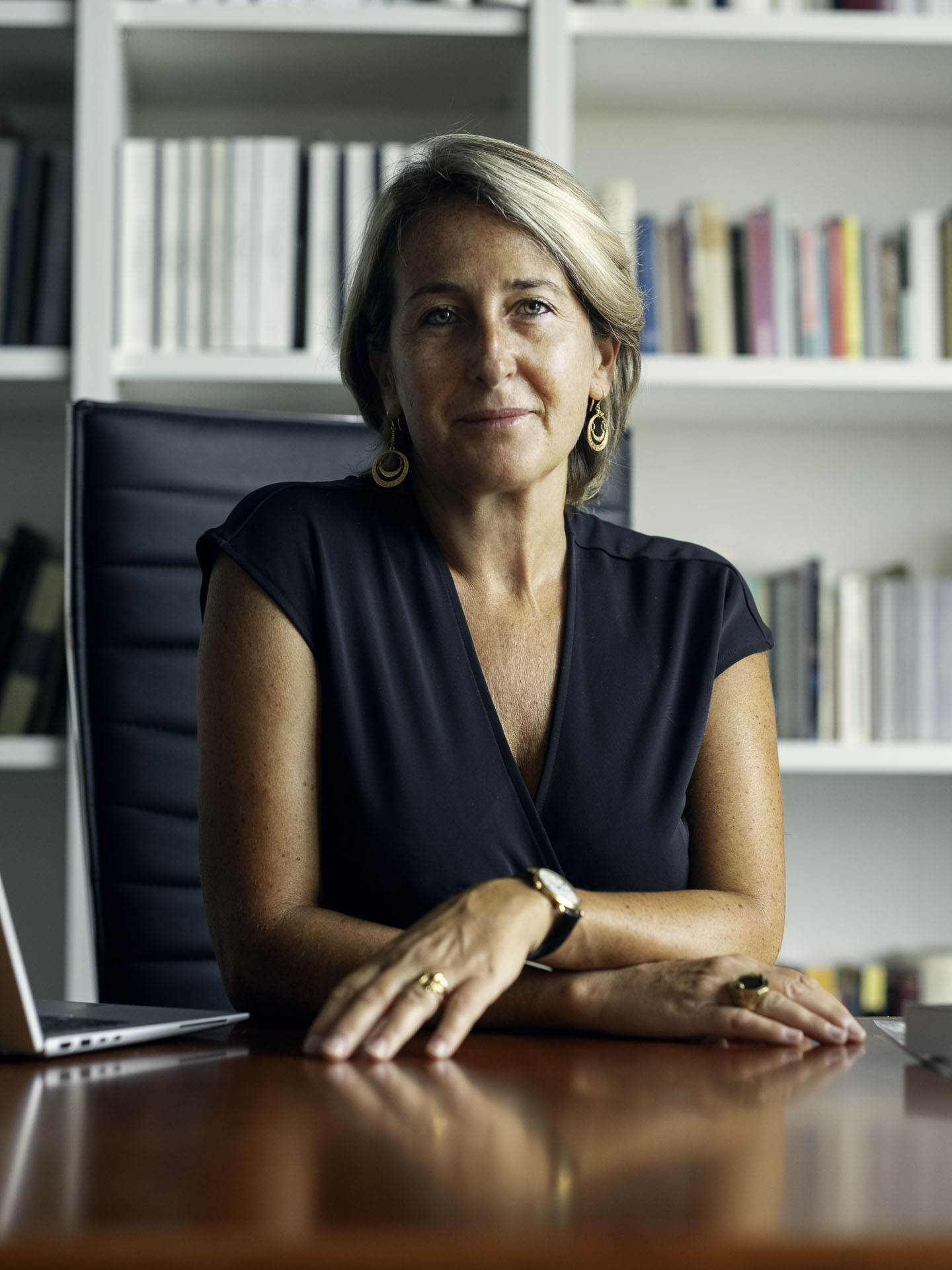 Individual tutorial
Timetable
In the second term: Wednesday at 9.00 a.m. The tutorial on Wednesday, May 8th IS postponed to Thursday, May 9th at 12:30 p.m. Room 4214, 2nd floor, IULM 4.
CURRENT POSITION:
Valentina Garavaglia is Full professor in the scientific-disciplinary sector L-ART / 05 DISCIPLINE OF THE PERFORMANCE at the Faculty of Communication, public relations and advertising and Vice Rector for teaching.
She is a member of the Graduate Programme in Visual and Media Studies.
She teaches: Modern and contemporary theatre, Contemporary theatrr forms, Theatre direction laboratory, Laboratory of effective communication techniques, Acting laboratory and actor direction.
Alongside the academic activity, she has carried out an intense theatrical activity as head of the artistic coordination of festivals and projects at important Italian and international theatrical institutions. She is a member of University Theatre Committee, of the Scientific Committee of the "Orestiadi" Foundation for High Culture and of the National Coordination of Theatre in Prison. She directs two editorial series for the Bulzoni publishing house: The sources of the theatrical performance and I Quaderni di Gargnano.
RESEARCH LINES:
history of theatre and entertainment, theatre direction, social theatre, live communication techniques, performing arts.
DISCIPLINARY GROUP:
GRUPPO DISCIPLINARE: L-ART / 05 DISCIPLINE OF THE PERFORMANCE
Although IULM University takes all necessary care to ensure the publication of correct, updated and complete information, it is not responsible for the contents of the curricula published online on the Portal www.iulm.it. The holder of this curriculum vitae is the exclusive guarantor and responsible for the correctness and truthfulness of the information contained therein.

COURSES 2022/23
Bachelor of Science in Communication, Media and Advertising
Voice and body languages
- Modern and contemporary theatre
Bachelor of Science in Arts, Media, Cultural Events
The performing arts system
- Forms of contemporary theatre
Bachelor of Science in Fashion and Creative Industries
- Effective communication techniques workshop
Master's Degree in Television, Cinema and New Media
- Acting and directing actors workshop
COURSES 2021/2022

Bachelor of Science in Arts, Media, Cultural Events

The performing arts system
- Forms of contemporary theatre
Bachelor of Science in Communication, Media and Advertising (Group 1, 2)
Voice and body languages
- Modern and contemporary theatre
Bachelor of Science in Communication, Media and Advertising
Master's Degree in Television, Cinema and New Media

- Acting and directing actors workshop

COURSES 2020/2021

Bachelor of Science in Communication, Media and Advertising (Group 1, 2)
Voice and body languages
- Modern and contemporary theatre

Bachelor of Science in Communication, Media and Advertising
- Techniques for effective communication workshop
Bachelor of Science in Arts, Media, Cultural Events
The performing arts system
- Forms of contemporary theatre - Production and organisation of contemporary music
Master's Degree in Television, Cinema and New Media
- Acting and directing actors workshop
COURSES 2019/2020

Bachelor of Science in Communication, Media and Advertising
- The show in the multimedia society: Modern and contemporary theatre
Bachelor of Science in Public Relations and Business Communication (in common with the Bachelor of Science in Communication, Media and Advertising)
- Laboratory of effective communication techniques
Bachelor of Science in Arts, Performing Arts, Cultural Events
-Forms of contemporary theatre
Master's Degree in Television, Cinema and New Media
- Laboratory of acting and direction of the actor
COURSES 2018/2019
Bachelor of Science in Communication, Media and Advertising (Grup 1, 2)
- The show in the multimedia
societyFundamentals of modern and contemporary theatre
Bachelor of Science in Public Relations and Business Communication (in common with the Bachelor of Science in Communication, Media and Advertising)
- Laboratory of effective communication techniques
Bachelor of Science in Communication, Media and Advertising
Bachelor of Science in Arts, Performing Arts, Cultural Events
- The entertainment system
Master's Degree in Television, Cinema and New Media
- Laboratory of acting and direction of the actor
COURSES 2017/2018
Bachelor of Science in Public Relations and Business Communication (in common with the Bachelor of Science in Communication, Media and Advertising)
- Laboratory of effective communication techniques
Bachelor of Science in Communication, Media and Advertising (Group 1)
Entertainment in the Multimedia Society
- Fundamentals of Modern and Contemporary Theatre
Bachelor of Science in Communication, Media and Advertising (Group 2)
Entertainment in the Multimedia Society
- Fundamentals of Modern and Contemporary Theatre
Bachelor of Science in Communication, Media and Advertising
Bachelor in Arts, Design and Entertainment
The entertainment system
- Production and organisation of contemporary theatre
COURSES 2016/2017
Bachelor of Science in Public Relations and Business Communication (in common with the Bachelor of Science in Communication, Media and Advertising)
- Laboratory of effective communication techniques
Bachelor of Science in Communication, Media and Advertising (Group 1)
Entertainment in the Multimedia Society
— Fundamentals of Modern and Contemporary Theatre
Bachelor of Science in Communication, Media and Advertising (Group 2)
Entertainment in the Multimedia Society
- Fundamentals of Modern and Contemporary Theatre
Bachelor in Arts, Design and Entertainment
The entertainment system
- Production and organisation of contemporary theatre

COURSES 2015/2016
Bachelor of Science in Public Relations and Business Communication (in common with the Bachelor of Science in Communication, Media and Advertising)
- Laboratory of effective communication techniques
Bachelor of Science in Communication, Media and Advertising (inter-faculty course)
- Workshop on the trades of theatre
Bachelor of Science in Communication, Media and Advertising
Entertainment in the Multimedia Society
- Fundamentals of Modern and Contemporary Theatre
Bachelor in Arts, Design and Entertainment
The entertainment system
- Production and organisation of contemporary theatre

COURSES 2014/2015
Bachelor of Science in Public Relations and Business Communication (in common with the Bachelor of Science in Communication, Media and Advertising)
- Laboratory of effective communication techniques
Bachelor of Science in Public Relations and Business Communication (in common with the Bachelor of Science in Communication, Media and Advertising, Communication in Art and Culture Markets; Tourism, Events and Territory)
- Workshop on the trades of theatre
Degree Course in Communication, media and advertising
Entertainment in the Multimedia Society
- Fundamentals of Modern and Contemporary Theatre
Degree Course in Arts, design and entertainment
The Society of Performing Arts
- Production and organisation of contemporary theatre

COURSES 2013/2014
Bachelor of Science in Public Relations and Business Communication; Communication, Media and Advertising; Communication in Art and Culture Markets; Tourism, Events and Territory
- Workshop on Theatre Professions
Bachelor's degree courses in Communication, Media and Advertising
Entertainment in the Multimedia Society
- Fundamentals of Modern and Contemporary Theatre
COURSES 2012/2013

Degree Course in Communication, Media and Advertising
The show in the multimedia society
- Theatre
— Music
- Fundamentals of modern and contemporary theatre
COURSES 2011/2012

Degree Course in Communication, Media and Advertising
- The show in the multimedia society / Theatre
- The show in the multimedia society / Music
- The show in the multimedia society / Radio
- Fundamentals of modern and contemporary theatre


COURSES 2010/2011
Bachelor of Science in Public Relations and Business Communication

- Fundamentals of Modern and Contemporary Theatre

Bachelor of Science in Communication, Media and Advertising

- Theatre