Luca Pellegrini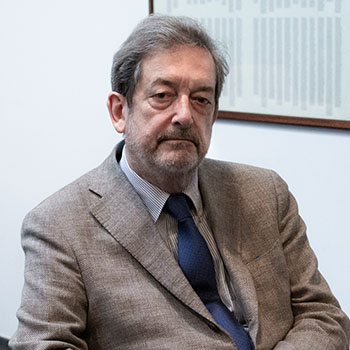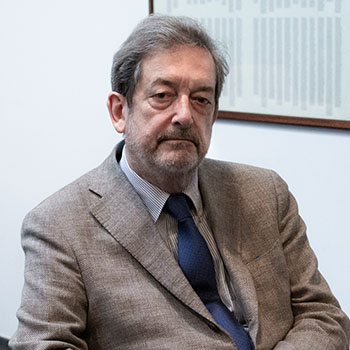 CURRENT POSITION:
Professor of Marketing, teaching the course of Marketing for the bachelor degree of Corporate Communication and Public Relations and the course of Retail & Channel Management for the Master degree in Marketing, Consumption and Communication.
Dean of the Faculty of Communication

RESEARCH LINES:
Retail marketing
Channel management
Trade marketing
Buying behaviour

DISCIPLINARY GROUP:
Economia e Gestione delle Imprese (SECS-P/08)
Although IULM University takes all necessary care to ensure the publication of correct, updated and complete information, it is not responsible for the contents of the curricula published online on the Portal www.iulm.it. The holder of this curriculum vitae is the exclusive guarantor and responsible for the correctness and truthfulness of the information contained therein.

Pellegrini, L. e L. Zanderighi (2005), La famiglia come impresa e i consumi in Italia, Milano: Egea.
Pellegrini, L. (2008), "I rapporti industria-distribuzione: modelli integrati e ricerca di cooperazione", Economia e Politica Industriale, (3), 84-100.
Pellegrini, L. (2009), "Competition and regulatory reform in commercial distribution", in OECD (Organization for Economic Cooperation and Development), Italy: Better Regulation to Strengthen Market Dynamics, Paris: OECD, pp. 259-287.
Gambetti, R. e L. Pellegrini (2010), La comunicazione nella filiera immobiliare, Milano: Franco Angeli.
Pellegrini, L. e F. Massara (2011), Controcorrente. Percorsi di crescita per le aziende italiane del largo consumo, Milano: Egea.
Pellegrini, L. e S.K. Reddy (eds.) (2013), Retail and Marketing Channels, 2nd edition, London: Routledge, Chapman and Hall.
Pellegrini, L. (2013), "La liberalizzazione delle attività commerciali", in G.B. Mattarella e A. Natalini (a cura di), La regolazione intelligente, Roma: Passigli Editori.
Pellegrini, L e L. Zanderighi (2013), Il sistema distributivo italiano, Bologna: Il Mulino.
Pellegrini, L. (2014), "Distribuire il made In Italy", in M. Ferraresi (a cura di), Bello, buono e ben fatto, Roma: Guerini, pp. 25-53.
Kerin, R.A., S.W. Hartley, W. Rudelius e L. Pellegrini (2014), Marketing, 3a edizione, Milano: McGraw-Hill.
Pur applicando tutte le necessarie diligenze volte a garantire la pubblicazione di informazioni corrette, aggiornate e complete, l'Università IULM non è responsabile dei contenuti riportati nei curricula pubblicati online sul Portale www.iulm.it. Il titolare del presente curriculum vitae è garante e responsabile in via esclusiva della correttezza e veridicità delle informazioni in esso riportate.

COURSES 2022/2023
Master's Degree in Marketing, Consumption and Communication (Address: Retail Management)
- Retail and Channel Management
COURSES 2021/2022

Bachelor of Science in Corporate Communication and Public Relations

Master's Degree in Marketing, Consumption and Communication (Address: Retail Management)
- Retail and Channel Management
COURSES 2020/2021

Bachelor of Science in Corporate Communication and Public Relations

Master's Degree in Marketing, Consumption and Communication (Address: Retail Management)
- Retail and Channel Management

COURSES 2019/2020
Bachelor of Science in Public Relations and Business Communication
Bachelor of Science in Marketing, Consumer Affairs and Communication (Address: Retail Management)
- Retail and Channel Management
COURSES 2018/2019
Bachelor of Science in Public Relations and Business Communication
COURSES 2018/2019
Bachelor of Science in Public Relations and Business Communication
Bachelor of Science in Marketing, Consumer Affairs and Communication (Address: Retail Management)
- Retail and Channel Management
COURSES 2017/2018
Bachelor of Science in Public Relations and Business Communication
Bachelor of Science in Marketing, Consumer Affairs and Communication (Address: Retail Management)
- Retail and Channel Management

COURSES 2016/2017
Bachelor of Science in Public Relations and Business Communication
Bachelor of Science in Marketing, Consumption and Communication
COURSES 2015/2016
Bachelor of Science in Public Relations and Business Communication
Bachelor of Science in Marketing, Consumer Affairs and Communication (Address: Retail Management)
- Retail and channel management

COURSES 2014/2015
Bachelor of Science in Public Relations and Business Communication
Bachelor of Science in Marketing, Consumer Affairs and Communication (Address: Retail Management)
- Retail and channel management

COURSES 2013/2014
Bachelor of Science in Public Relations and Business Communication

Bachelor of Science in Marketing, Consumer Affairs and Communication (Address: Retail Management)

- Retail and Channel Management

COURSES 2012/2013

Bachelor of Science in Public Relations and Business Communication

- Marketing
Bachelor of Science in Marketing, Consumption and Communication - Retail Management -

- Retail and Channel Management
COURSES 2011/2012

Bachelor of Science in Public Relations and Business Communication
- Marketing
Bachelor of Science in Marketing, Consumer Affairs and Communication -
- Retail and Channel Management
COURSES 2010/2011

Degree Course in Public Relations and Business Communication -

Marketing Master Degree
Course in Marketing, Consumption and Commercial Distribution
— Retail Management