Vanessa Gemmo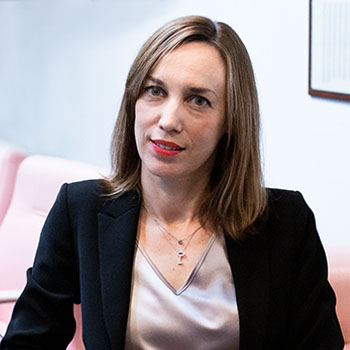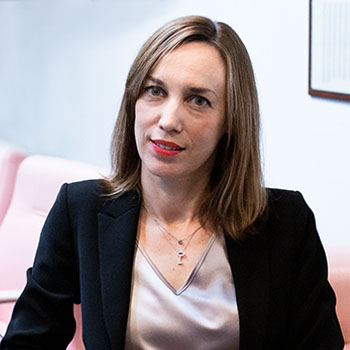 Individual tutorial
Timetable
Every Monday at 2 p.m., room 7127 firt floor IULM 7, upon reservation to be agreed with the teacher by e-mail.

She is an Associate Professor in Corporate Organization.
Graduated in Economics and Business (Università Cattolica del Sacro Cuore, Milan), she obtained her PhD in Business Information Systems (LUISS University, Rome). At IULM University, she teaches Information Systems and Technological Trends and Organizational Behaviour.
She has taught at the Catholic University of the Sacred Heart in Milan and at the University of Insubria in Varese.
She carries out research activities on topics related to: corporate information systems, Information and Communication Technology, technological innovation, transformations of work and organizations related to the evolution of technology. She is the author of several scientific publications and journals in the field.
MAIN AREAS OF SCIENTIFIC INTEREST
Organisation of company information systems
Information and Communication Technology
Technological innovation
Organisational behaviour
Although IULM University takes all necessary care to ensure the publication of correct, updated and complete information, it is not responsible for the contents of the curricula published online on the Portal www.iulm.it. The holder of this curriculum vitae is the exclusive guarantor and responsible for the correctness and truthfulness of the information contained therein.