Massimiliano Bruni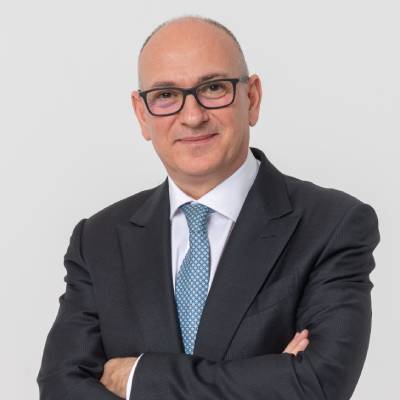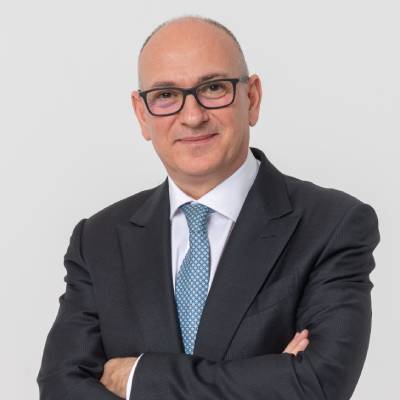 Individual tutorial
Timetable
Upon reservation to be agreed with the teacher by e-mail
CURRENT POSITION:
Associate Professor of Business Strategy
Director MSc Marketing, Consumi e Comunicazione.
Board member of IULM AI Lab.
Responsible for the following courses:
- Strategic Management
- Entrepreneurship and Innovation for Creativity and Start up

RESEARCH LINES:
Strategic management and growth to create value
Brand Management and positioning
Brand and Growth Strategy in food&beverage
Brand and Growth Strategy in Wine
Strategic Innovation and new business modelling
DISCIPLINARY GROUP:
SECS-P/07
Although IULM University takes all necessary care to ensure the publication of correct, updated and complete information, it is not responsible for the contents of the curricula published online on the Portal www.iulm.it. The holder of this curriculum vitae is the exclusive guarantor and responsible for the correctness and truthfulness of the information contained therein.

COURSES 2023/2024

Master's Degree Course in Marketing, Consumption and Communication
- Competive positioning and Branding new products
COURSES 2022/2023

Master's Degree Course in Marketing, Consumption and Communication
- Strategic Management (Gruppo 1)
- Strategic Management (Gruppo 2)
- Competive positioning and Branding new products

COURSES 2021/2022

Master's Degree Course in Marketing, Consumption and Communication
- Strategic management (Gruppo 1)
- Strategic management (Gruppo 2)
- Competitive positioning and Branding new products
COURSES 2020/2021

Master's Degree Course in Marketing, Consumption and Communication
- Strategic management (Group 1)
- Strategic management (Group 2)
- Entrepreneurship and Innovation for New Brands and Start up
COURSES 2019/2020

Master's Degree Course in Marketing, Consumption and Communication
- Entrepreneurship and Innovation for Creativity and Start up
Master's Degree Course in Strategic Communication
- Entrepreneurship and Innovation for Creativity and Start up
COURSES 2018/2019
Master's Degree Course in Marketing, Consumption and Communication (Group 1, 2)
Master's Degree Course in Strategic Communication
- Financial communication and Investor relations
COURSES 2017/2018
Master's Degree Course in Marketing, Consumption and Communication (Group 1)
- Strategic management

Master's Degree Course in Marketing, Consumption and Communication (Group 2)
Master's Degree Course in Strategic Communication
-Strategy and management SIGNAMENTS


COURSES 2016/2017
Master's Degree Course in Marketing, Consumption and Communication
- Growth strategies of brand companies
COURSES 2015/2016
Master's Degree Course in Marketing, Consumer Affairs and Communication (Address: Brand Management)
- Growth strategies of brand companies
- Strategies and policies of brand companies
Master's Degree Course in Marketing, Consumption and Communication (Address: Digital Marketing Management)
- Economics of digital companies
COURSES 2014/2015
Master's Degree Course in Marketing, Consumer Affairs and Communication (Address: Brand Management)
- Growth strategies of brand companies
- Strategies and policies of brand companies
Master's Degree Course in Marketing, Consumption and Communication (Address: Digital Marketing Management)
- Economics of digital companies
COURSES 2013/2014
Master's Degree Course in Marketing, Consumer Affairs and Communication (Address: Brand Management)
- Growth Strategies of Branded Companies
Master's Degree Course in Marketing, Consumer Affairs and Communication (Address: Brand Management)
- Strategies and policies of branded companies
Master's Degree Course in Marketing, Consumption and Communication (Address: Digital Marketing Management)
- Accounting
COURSES 2012/2013
Master's Degree Course in Marketing, Consumption and Communication
- focus on brand management
- Strategies and policies of brand companies
Master's Degree in Marketing, Consumption and Communication - specialising in brand management
- Growth strategies of brand companies
Bachelor of Science in Marketing, Consumption and Communication - specialising in digital marketing management
COURSES 2011/2012

Master's Degree Course in Marketing, Consumption and Communication
- Strategies and Policies of Branded Companies
Master's Degree Course in Brand Strategy and Communication, Fashion and Design -

Growth Strategies of Brand, Fashion and Design Companies
COURSES 2010/2011

Master's Degree Course in Brand Strategy and Communication, Fashion and Design
- Strategies and Policies of Brand, Fashion and Design Companies