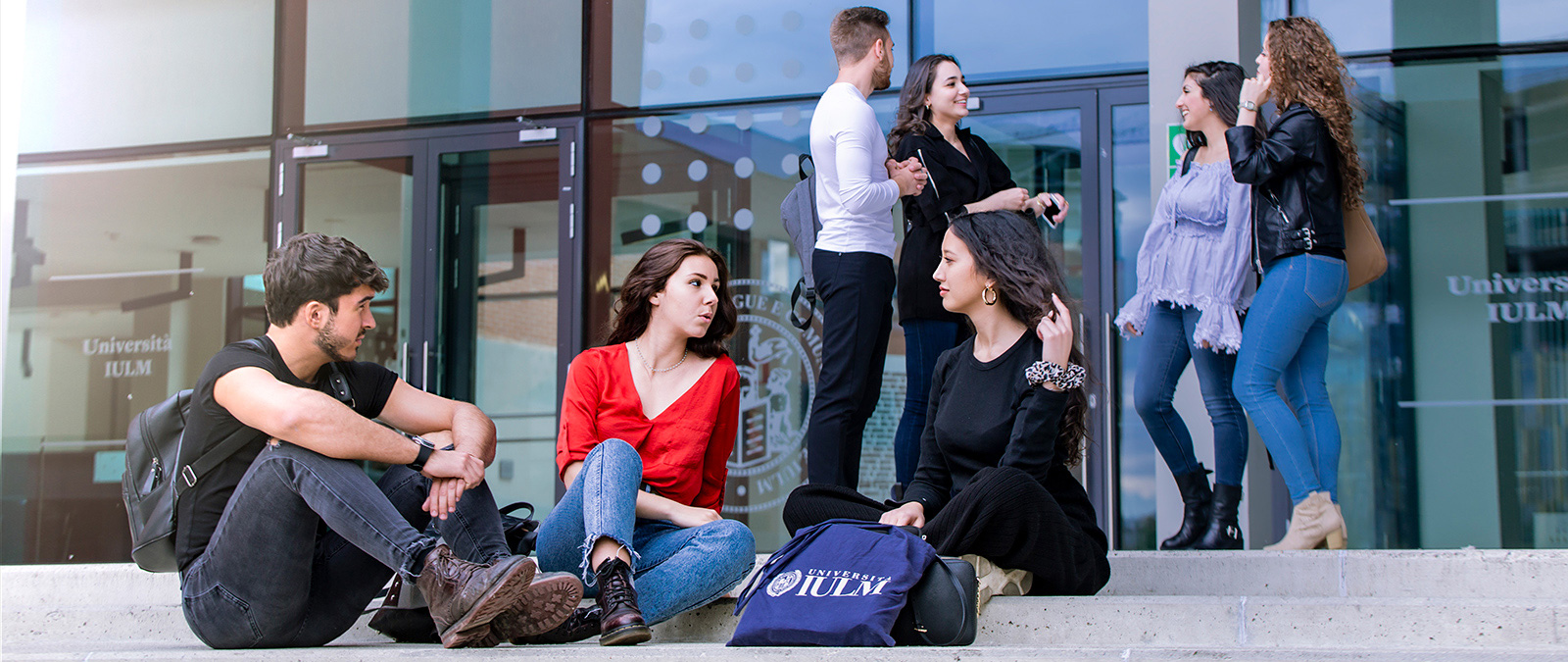 Why studying in Milan
Milan is a city that has a priceless artistic and cultural heritage. The Italian capital of fashion and design, it is Italy's most lively, dynamic and international hub. Thousands of students and young professionals arrive in Milan every year to begin their academic or professional careers.
The city is a patchwork of styles, cultures and differences: this is probably what makes it unique and one of the most popular destinations for young people in the world.
Here are five good reasons to study in our city
1. It is an international and cosmopolitan city
Milan is the European city (without being a capital city) with the highest number of consular posts and diplomatic representations. 18% of its population comes from other countries. In fact, it is home to around 300,000 citizens of different nationalities, belonging to more than 150 different ethnic groups, and to more than 500 associations that refer to foreign communities. Milan is a European metropolis, it has twinning agreements and cooperation protocols with the whole world, it is the seat of the most important Italian non-governmental organisations working in the field of international cooperation, and it hosts the Italian headquarters of the major international economic groups.
2. Public transport in Milan is excellent
Milan offers an excellent public transport service with metro, buses and trams. Young people and students can take advantage of great discounts to get around the city and its province (visit the ATM Milan website for more information). In Milan, you will also find many affordable alternatives such as car sharing or bike sharing. At IULM you can take advantage of a special agreement with MiMoto, the first environmentally friendly free-flowing electric scooter sharing service made in Italy.
3. Never a dull moment in Milan!
Milan is a lively and dynamic city, which never stops and always offers plans and activities for both citizens and tourists throughout the year. Milan is a mix of historical heritage and modern atmosphere. It will surprise you with cultural attractions and beautiful sceneries - such as the Duomo, the Palazzo Reale, Sant'Ambrogio church, Castello Sforzesco, the Museo del Novecento and much more - but also with events, concerts, exhibitions and courses. In short, there is really no risk of getting bored. Discover all the conventions active with IULM at this link.
4. There is no shortage of professional opportunities
Milan is the economic capital of Italy. The largest companies are concentrated in this metropolis and there is no shortage of jobs on offer. Milan and Lombardy produce a fifth of the country's GDP: 20%, 10% of which is produced in the capital alone, which has a turnover of 161 billion euros. Unemployment in the region is about half that of the national average at 6.9%.
5. It is a city of universities
Milan is a university city by excellence. More than 190,000 students are enrolled in universities in the Lombard capital, slightly fewer than in Paris. Foreign students are also increasingly fascinated by our city. Thanks to exchange programmes such as Erasmus, Milan is becoming increasingly international.
If you are looking for accommodation in Milan, click here to see the active agreements with IULM.
Would you like to find out more about this city and the opportunities it offers? Visit the Yes Milano portal, the official website for the promotion of the city of Milan.