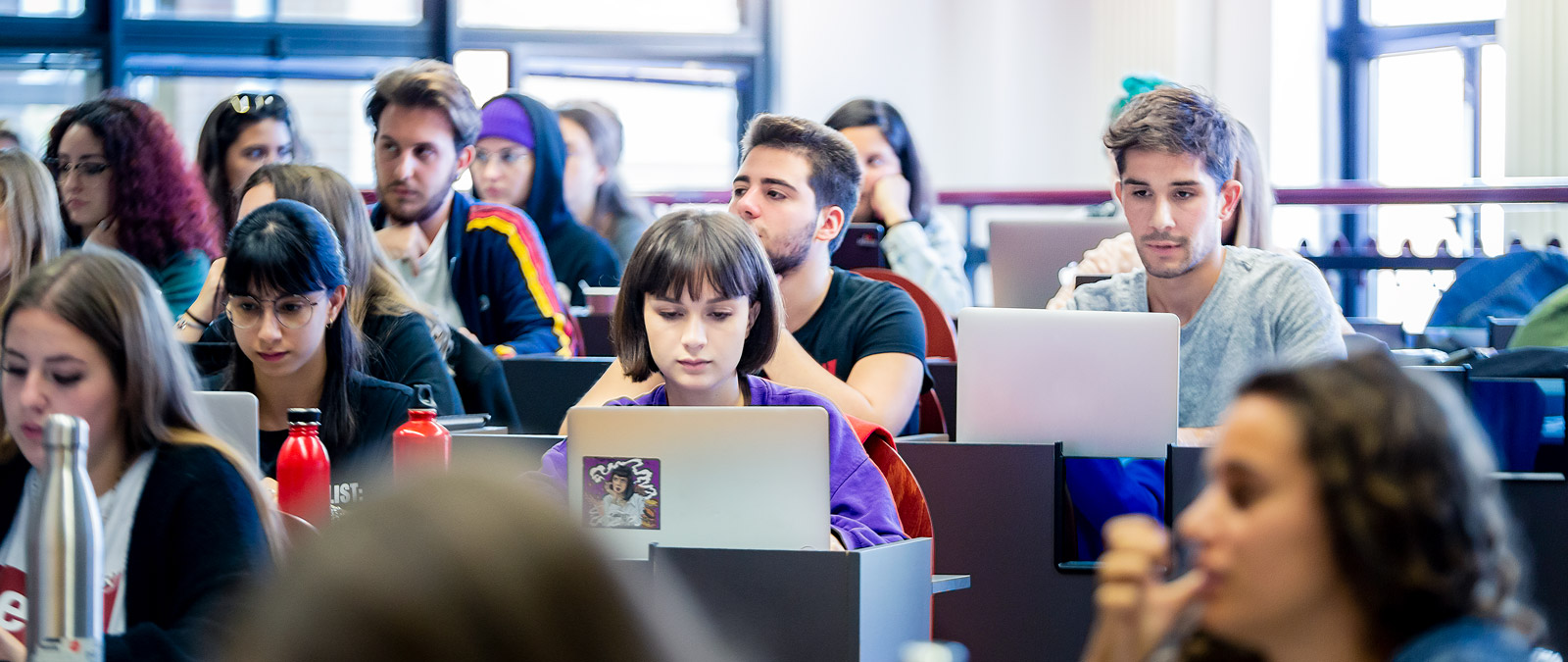 Strategic Communication open lessons
A new series of webinars is going to be released from April 21st 2022.

The series is organized in partnership with the European Public Relations Education and Research Association (EUPRERA) and is a new and effective way to get in touch with state-of-the-art research on strategic topics of communication.
Registration for all webinars is available here
https://bit.ly/SC_WEBINAR_REGISTRATION
Here is the complete list of the instalments from the series.
April 21, hrs 13.00-14.00 CEST
When social media evaluations have an impact on media legitimacy of businesses
Speakers: Laura Illia (University of Fribourg), Elanor Colleoni (IULM University Milan), Michael Etter (King's College London), Katia Meggiorin (NYU Stern School of Business)
Content:
The authors will present the research published in February 2022 "Finding the Tipping Point: When Heterogeneous Evaluations in Social Media Converge and Influence Organizational Legitimacy".
While social media have empowered citizens to publicly question firms through large volumes of online evaluations, the high heterogeneity of their evaluations dilutes their impact. This empirical study applying a threshold vector autoregressive model (TVAR) analysis of 2.5 million tweets and 1,786 news media articles tests the condition by which the heterogeneity of online evaluations converges and influences the broader media discourse.


June 3, hrs 15.00-16.00 CEST
Into the metaverse: state of art and research agenda
Speakers: Grazia Murtarelli (IULM, Milano) Jooyoung Kim (University of Georgia US)

Content:
Grazia Murtarelli and Jooyoung Kim will address the latest researches about the Metaverse. Grazia Murtarelli, assistant professor at IULM University in Italy, leads the EUPRERA network "Digital transformation and PR". Jooyoung Kim is a professor of advertising at the University of Georgia in the United States. Professor Kim's research seeks to advance the scientific knowledge of how advertising interacts with branding, as well as the development of constructs and methods related to such interactions. As the Editor-in-Chief of the Journal of Interactive Advertising, his current research extends to understanding how brands can interact with their customers in the metaverse.


June 8, hrs 15.00-16.00 CEST
What on earth do communication professionals do? Discussing new international results through classic theory
Speakers: Speakers will include Piet Hein Coebergh from University of Applied Sciences Leiden and colleagues from the international team.
Content:
Why and how do we research what communication professionals do? The EUPRERA network team will answer this question and also present the first research results from the Netherlands, Suriname, Belgium, Spain, Romania, Portugal and Lithuania. There will be room for questions and discussion.


June 16, hrs 11.00-12.00 CEST
State of the Art and Gap Analysis in Internal Communication Strategies
Speakers: Joan Cuenca-Fontbona (Ramon Llull University); Mariana Sueldo (ISM University of Management and Economics, Vilnius University); Susana Miquel-Segarra (Jaume I University); Cristina Aced-Toledano (UPF Barcelona School of Management); Marc Compte-Pujol (Open University of Catalonia); Mari Cruz López-Ayal (Rey Juan Carlos University); Wim J.L. Elving (Hanzehogeschool Groningen); Gisela Gonçalves (University of Beira Interior)
Content:
As we all know, internal communication (IC ) has played a significant role, taken enormous responsibility and gained a lot of visibility in times of pandemic. Yet, if we want to get out of the headlines, theories, models, assumptions, estimates, quick conclusions, clichés or trends debated in social networks, we need to put our feet on the ground, reach out, do extensive research and ask ourselves the following questions: What has characterized the professional practice in IC? What have the professionals responsible for the IC done to overcome such an adverse scenario? In other words: how has the IC been managed during the pandemic months? What are the most relevant changes that will define the IC in the next 3 years?
In this webinar, the different members will present the work that is being carried out on IC from different perspectives, from long before the pandemic, but also their work-in-progress preliminary insights on how IC is adapting to the new scenarios it is facing: the new economy, emerging job/employment patterns, telework, hot desk offices, self-management and/or self-leadership, work-life balance, ambiguity management, privacy, cybersecurity, generational diversity of workforces, etc.

June 30, hrs 16.00-17.00 CEST
Wellbeing in Public Relations and Communications Industries
Speakers: Joy Ogbemudia (Leeds Beckett University), Niki Kyriakidou (Leeds Beckett University), Juan Meng (University of Georgia US), Martina Topić (Leeds Beckett University), Anca Anton (University of Bucharest), Sarah Marschlich (University of Zurich), Cristina Fuentes Lara (Universidad de Granada)
Content:
The issue of work-life balance often comes up when talking to practitioners who warn of long working hours culture, after work networking requirements and a general work burden, which seems to be very high in public relations and communications industries. As part of the EUPRERA network on Women in PR, we are currently conducting national surveys specifically tackling the issues of work-life balance, wellbeing, and also networking as commonly identified wellbeing issues. In this webinar, we will present the findings of our research on practitioners and invite participants to share their experiences.