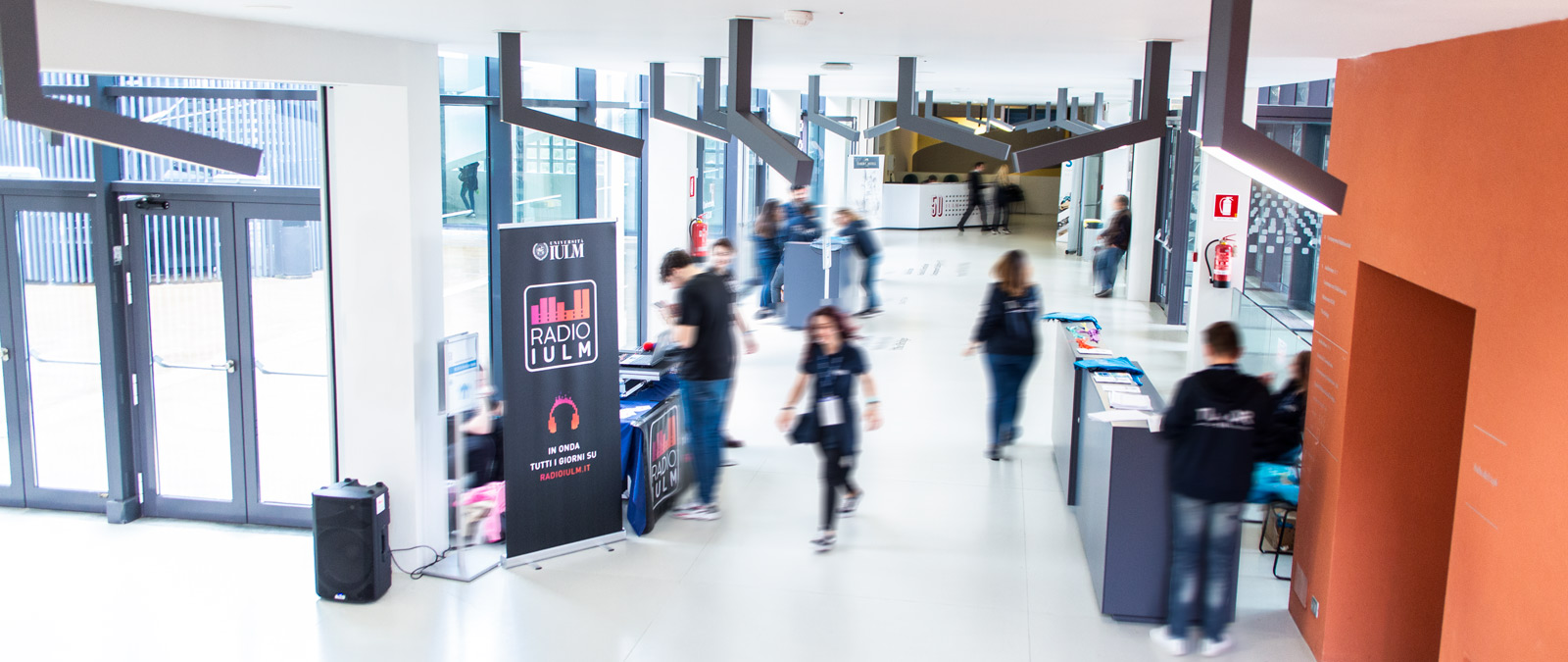 Open Day Bachelor's degrees
On March 6th, IULM will introduce high school students to its Bachelor's degree programmes
Are you a high school student and would you like to know what degree courses IULM offers? On March 6, starting at 10.00 a.m., you can get all the information you need about IULM's programmes during the Open Day that will be held in streaming. After the presentation of each degree course, students, lecturers and service representatives will be available to answer questions from the public.
For the next academic year, the programmes of our University will be enriched by the new Degree Course in Modern Languages for the Digital Humanities*, a new course that aims at training professionals who combine, in strict synergy, a solid cultural knowledge and a high level of linguistic competence, together with a solid grounding in computer science, skills and awareness in digital and multimedia communication: everything you need to work in multicultural environments and to face the professional challenges of the present day.
This is the programme of the day:
Interpreting and communication: 10 a.m.





Communication, media and advertising: 10 a.m.




Fashion and creative industries: 11.30 am




Tourism, management and culture: 11.30 a.m.





Modern Languages for the Digital Humanities*: 12.30 p.m.





Presentation of economic benefits and tests: 2.30 p.m.





Arts, media, cultural events: 3.30 p.m.





Corporate communication and public relations (in Italian and English): 3.30 p.m.

At the end of the course presentations, students, lecturers and representatives of the Services will be available for live question sessions.
To sign up and for more information click here
*course in the process of ministerial approval