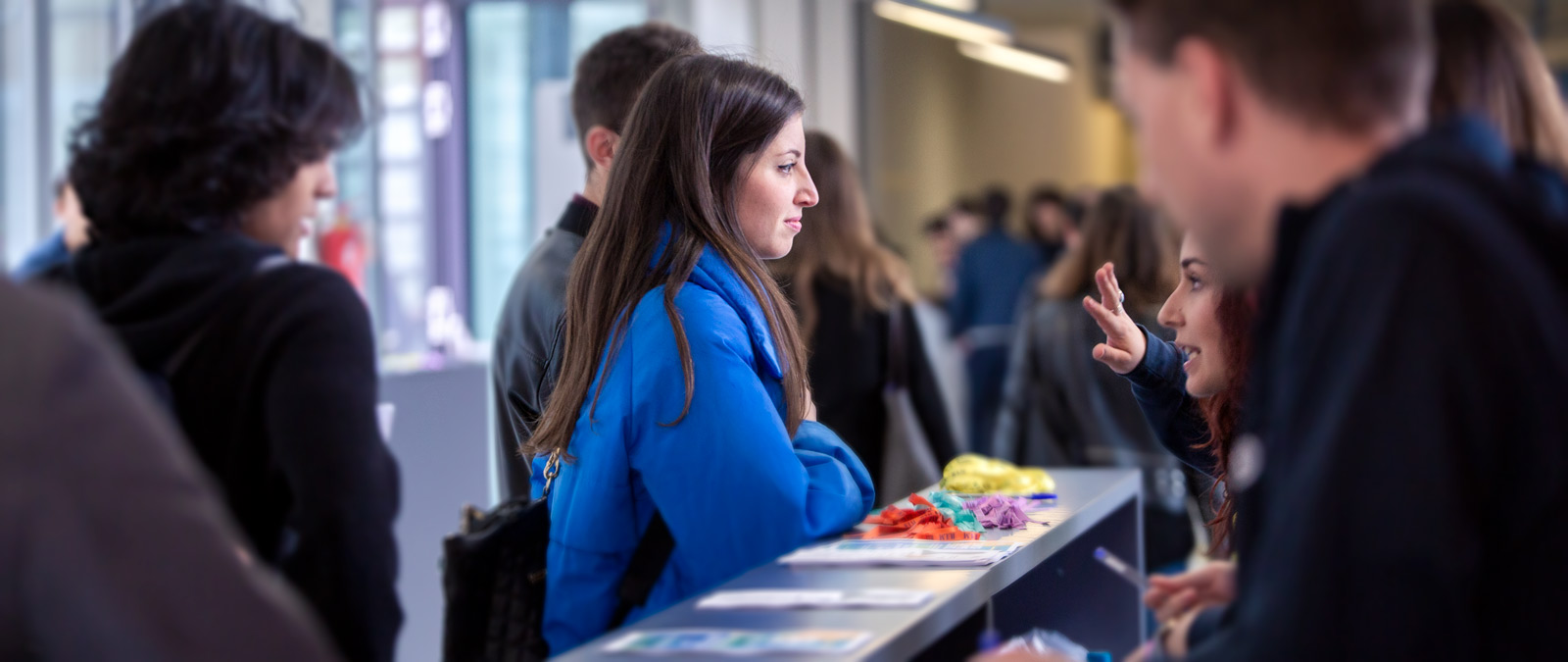 Open Days are coming!
Come and discover the academic programmes of IULM's Bachelor's and Master's degrees!
Open Days will be held on November 19 and 26, 2022, allowing interested parties to discover the rich and articulated academic programmes that IULM has to offer.
In detail, on November 19, 2022 , the Bachelor's Degree Courses will be presented to High School students.
On Saturday, November 26, it will be the turn of the Master's Degree Courses.
This is the schedule of presentations:
Saturday, Nov. 26, 2022
MASTER'S DEGREE COURSES
10:00 a.m. - Marketing, Consumption and Communication

—

Auditorium
10:30 a.m. - Art, Valorization Strategies and the Markets

—

Sala dei 146
11:00 a.m. - Artificial Intelligence for Business and Society

—

Auditorium
12:00 p.m. - Strategic Communication Dual Degree ENG

—

Auditorium
2:00 p.m. - Television, Cinema and New Media

—

Auditorium
[Content context="selected" uuid="dda15395-fb2d-4480-94b4-370104d0e598"

3:00 p.m.- Specialised Translation and Conference Interpreting

—

Sala dei 146
4:00 p.m. - Hospitality and Tourism Management Dual Degree ENG

—

Auditorium