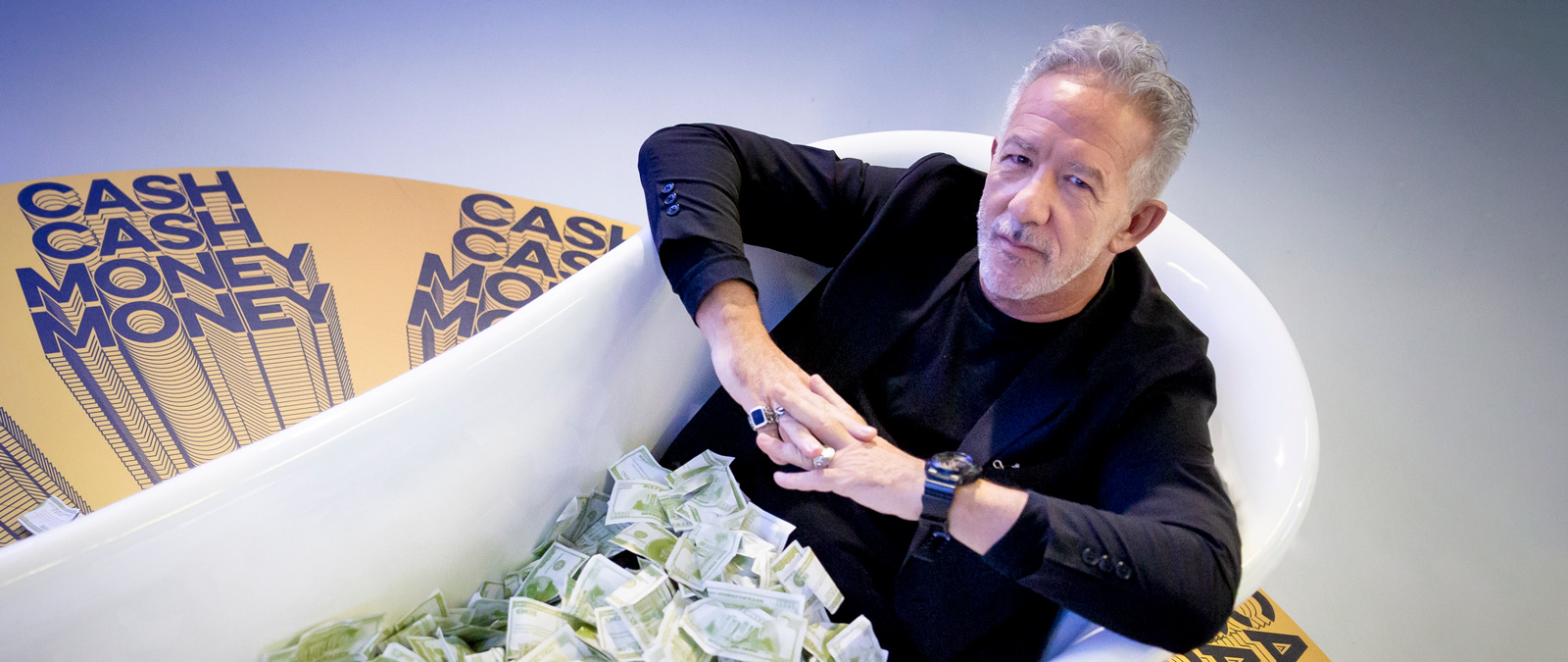 Cash Cash Money Money
È visitabile in Exhibition Hall, l'installazione CASH CASH MONEY MONEY curata dall'Art director Sergio Pappalettera in collaborazione con Studio Prodesign e alcuni studenti della IULM

Per celebrare la Word of the Year 2019: Denaro, promossa dal Rettore Gianni Canova, è stata concepita e realizzata l'installazione "Cash Cash Money Money" visitabile nella Exhibition Hall (IULM 6, Via Carlo Bo 7, Milano).

L'installazione, ideata e curata dall'Art director Sergio Pappalettera con lo Studio Prodesign, ha una dimensione immersiva ed è intrisa della più alta essenza pop: accende la fantasia dentro l'eco meccanico delle televendite, nel tintinnio delle monete, nella reiterazione dei numeri al lotto e nel fracasso dei battitori d'asta, ma anche nelle voci delle più grandi personalità del cinema.
Alla realizzazione del progetto hanno collaborato alcuni studenti del Corso di Laurea Triennale in Arti, Spettacolo, Eventi culturali e del Corso di Laurea Magistrale in Televisione, Cinema e New Media.
L'installazione "Cash Cash Money Money", sarà aperta al pubblico fino al 13 dicembre 2019 e sarà visitabile gratuitamente dal lunedì al venerdì dalle 9.30 alle 18.00.