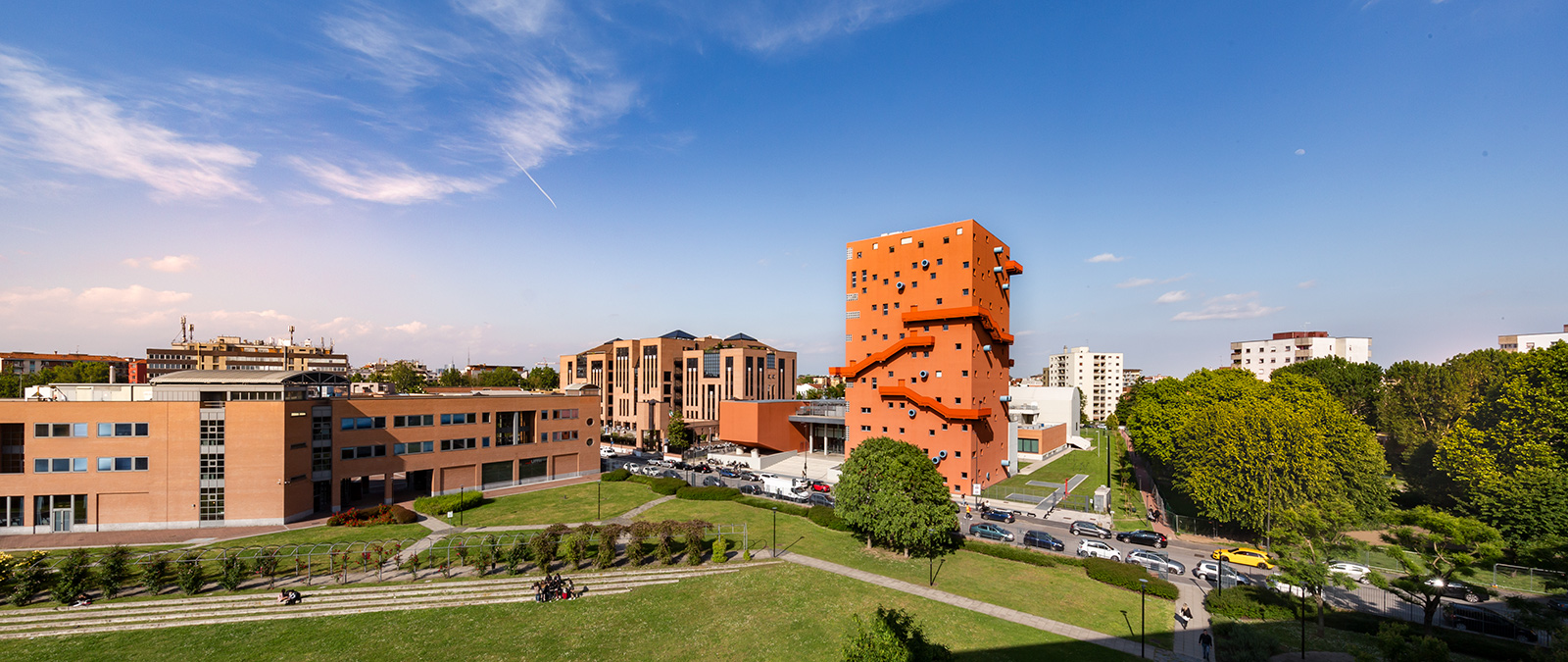 Structure
On the outside, the building of IULM residence is characterised by the presence of exposed brick walls, and by the institutional colours of the university. On the inside there are two main areas: one strictly residential while another one for services and entertainment.
The sleeping area
The "sleeping area" has 70 double rooms and 4 single rooms reserved for people with physical disabilities, with internet connection and satellite TV: two single beds, double door wardrobes, two desks, internal toilets and centralised air conditioning.
In each of the two areas there is also a kitchen equipped with all the necessary furnishings for the storage and consumption of food.
The living area
The "living area" includes a break room equipped with vending machines for snacks and drinks and a large TV screen.
Moreover:
- Two study rooms, with 25 and 35 seats respectively.
- A computer room with 24 workstations, equipped with ADSL connection and laser printer.
Other services
- Self-service laundromat
- 24 hour reception with video surveillance, video door entry and fire control equipment
- Guaranteed access for disabled people, according to current legislation