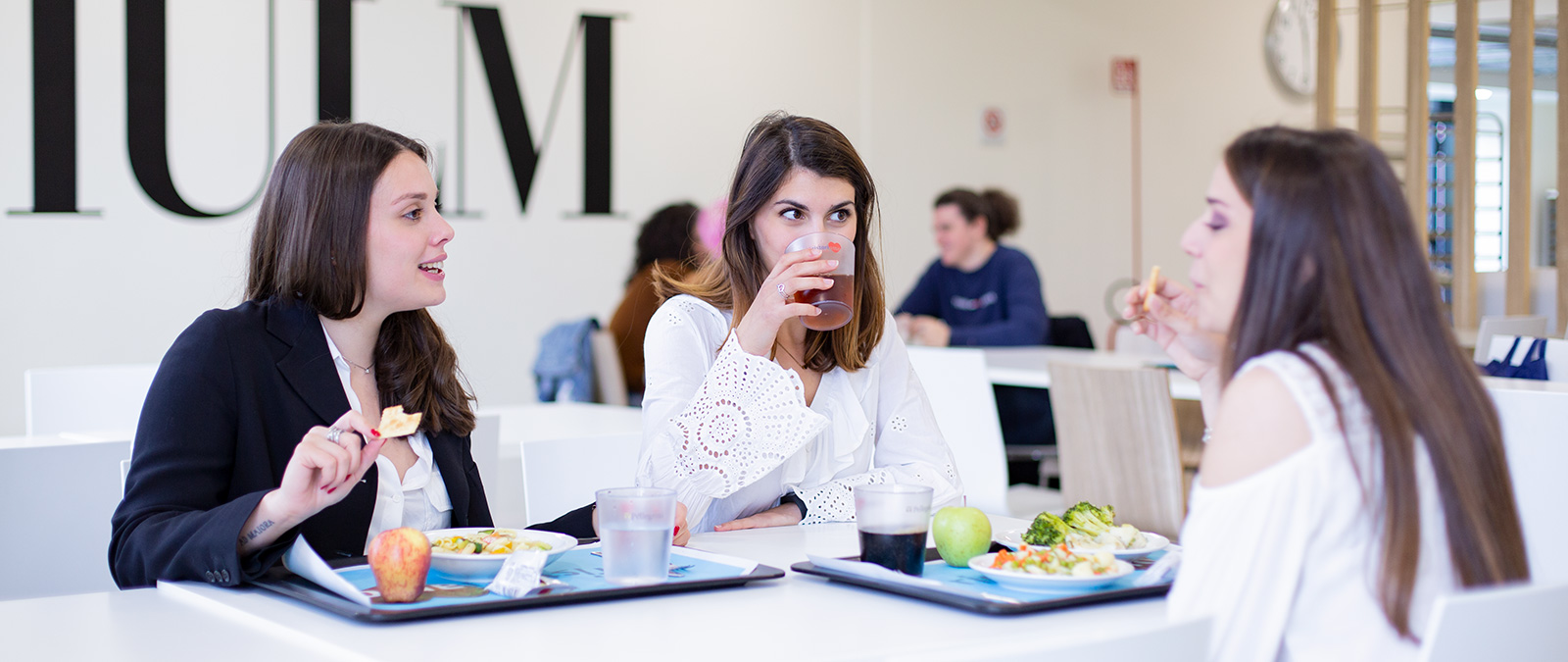 IULM and Compass Group Italia: new partnership for the University's catering and bar services
Compass Group is the new food service operator
IULM University is pleased to make official the start of its collaboration with Compass Group, which will take over the canteen and two of the three cafeterias at the University.

Compass Group, a leader in the sector, attentive to the dynamics of local realities but with an international footprint, reflects the values and ambitions of IULM.
Compass Group's challenge is to provide a dining experience that is ever closer to the needs of IULM's users, both through a varied gastronomic offering and through the progressive restyling of dedicated spaces.

The schedule of openings is as follows:
- from Sept. 6: Central Bar at IULM 1, open Monday to Friday, 8.00 a.m. to 6 p.m.
- from Sept. 18: Literary Café at IULM 5, open Monday to Friday, from 8 a.m. to 3 p.m.
- from Sept. 18: Canteen at IULM 3, open Monday to Friday, from 12 p.m. to 3 p.m.

Compass Group will also operate, starting in September, the meal delivery service at subsidized conditions for students (D.S.U.).