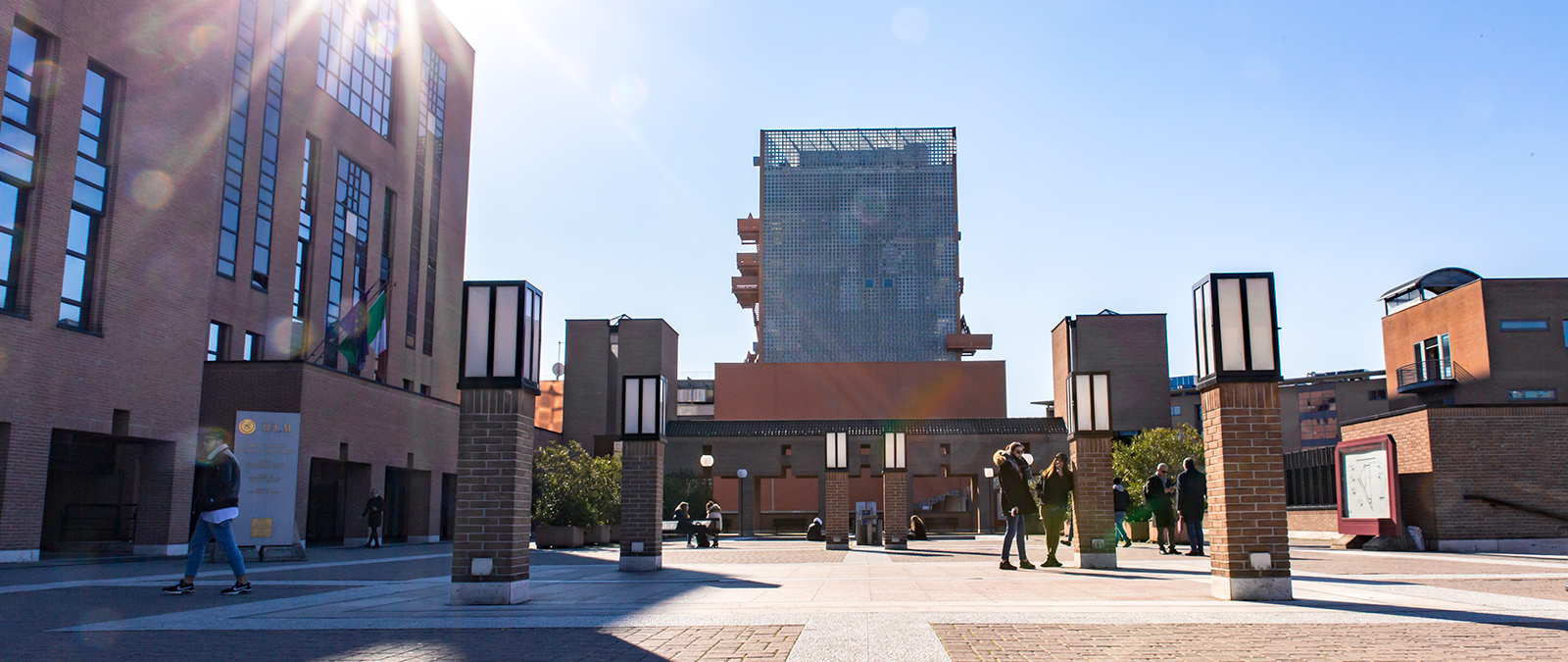 Video message from the Rector: lessons begin
Classes for the first semester of the 2021/2022 academic year begin. Watch the video of the Rector Prof. Gianni Canova.
"It is the day of resumption, of a new departure after many, too many months of lockdown. In this first week, IULM will welcome almost 14 thousand students in attendance for a total of 132 lessons. On this first day of lessons, more than 4 thousand students have booked and will return to the classrooms to resume teaching in presence at the university. In the past few days, and I am personally aware of this, there have been some inconveniences because not all the students who wanted to do so were able to book their place in the classroom. [...] We have acknowledged the unease expressed by some of you and we have increased the capacity and accommodation in the individual classrooms as much as possible, but above all we have decided to duplicate all the more numerous compulsory courses. In this way we should be able to accommodate as many students as possible who want to come for in-person tuition. Streaming is always available for those who cannot attend in person or for those who cannot book on a particular day. We would like to remind you that the booking system is based on a statistical rotation mechanism that will never leave out the same students but will ensure that there is a fair alternation.
It is above all the freshmen, those who have come from the last years of high school and have practically only experienced teaching in remote, that I hope will be able to attend their first year of university here. You are beginning some of the best years of your lives. The university years are the years of growth, not only culturally and professionally but also on a human level, and it is great to be able to do this while experiencing campus life. Over the next few days we will be announcing the many events we are planning to make your experience here more valuable and intellectually and emotionally stimulating.
It's the first day of classes and I can only wish you a good start in the certainty that this will be the year of a new departure for everyone".
Read here all the useful information about the resumption of classes, Green Pass, safety, booking services and useful links!