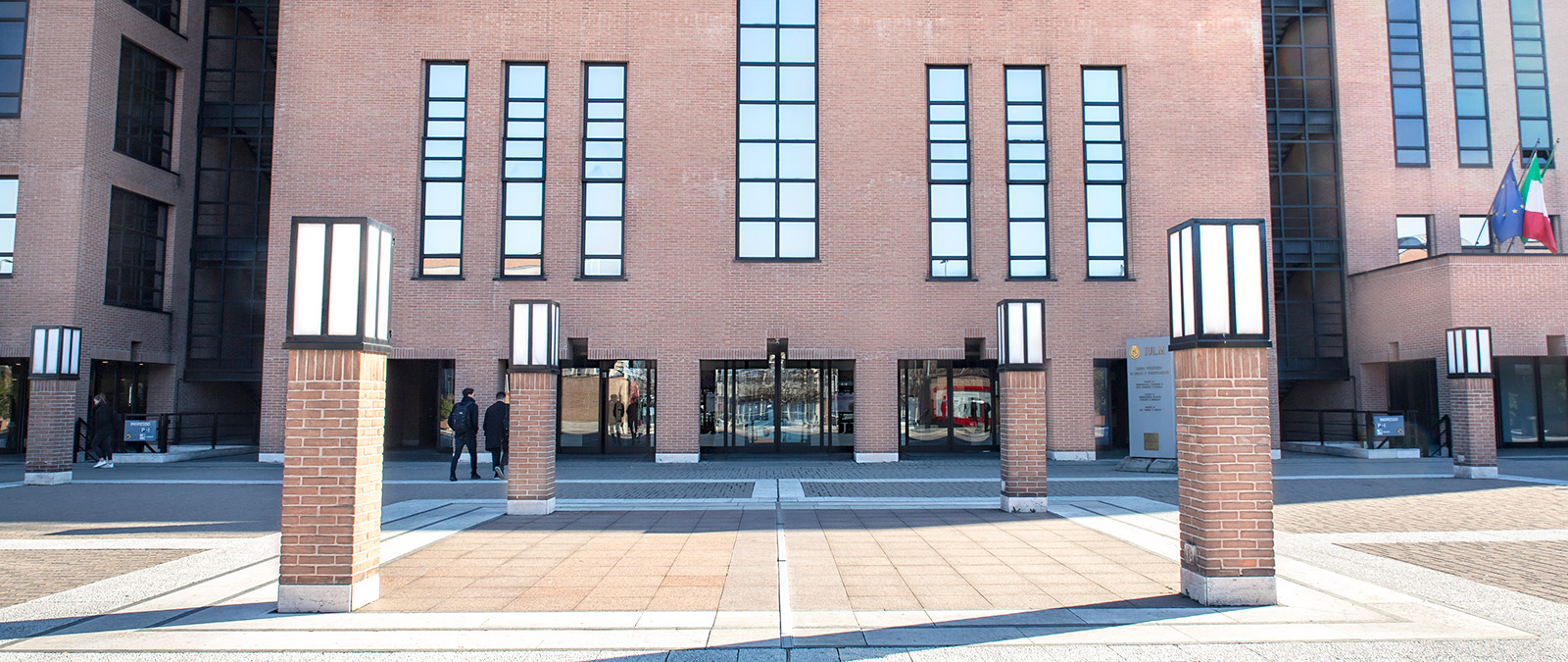 Vasco Rossi
Vasco Rossi - Honorary Degree in Communication Sciences, awarded on 11 May 2005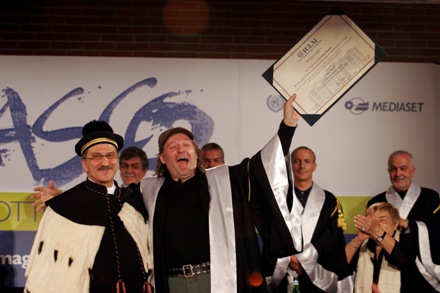 Vasco Rossi, born in Zocca (Modena) on the Emilian Apennines, began his career as a composer, musician and poet in the 1970s. Vasco Rossi is also a writer: in 1996, he wrote and published "Diario di bordo del Capitano" (Captain's logbook), while a collection of lyrics of his most significant and poetic songs is more recent.
The motivation for the degree awarded by IULM University reads: "As a musician and poet, Vasco Rossi has been the protagonist of a real musical revolution that also has significant social and relational connotations. In fact, he has upset the Italian music scene of the eighties, introducing an expressive style, unique and unsurpassed, with private themes that are part of the social fabric and come directly to affect the sensitivity of young people. His concerts are events of exceptional emotional and aggregative importance. They represent for "his" people an opportunity to meet, recognize and feel emotions.
A controversial character, but always free from any political or ideological framework, Vasco Rossi has shown an exceptional ability to manage his image as his life with discretion, intense humanity and effectiveness. Always close to the young - especially in his ideas - Vasco Rossi represents a model of professionalism for those who dream of success and discretion and confidentiality for those who have achieved it.
For these reasons of commitment, originality and coherence in the construction of an artistic history of great success and seriousness, Vasco Rossi is awarded an Honorary Degree in Communication Sciences".