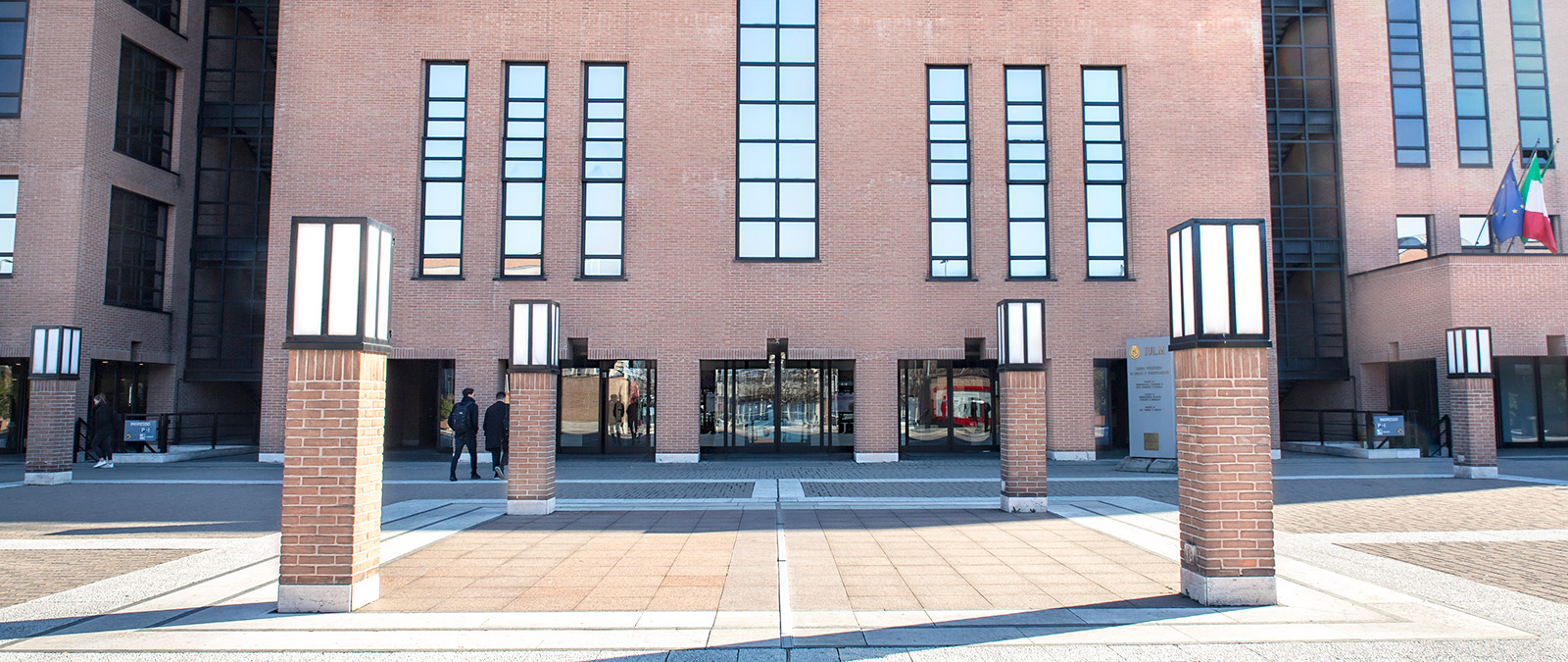 Riccardo Muti
Riccardo Muti - Honorary Degree in "Arts, Heritage and Markets" conferred on 12 November 2012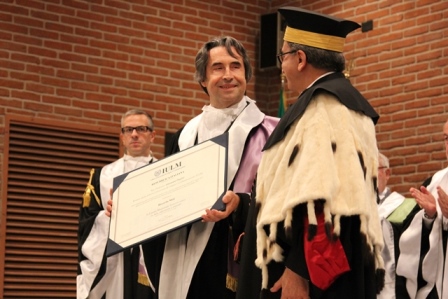 Riccardo Muti, musical director of the prestigious Chicago Symphony Orchestra since 2010, during his extraordinary career, he has been musical director of the Maggio Musicale Fiorentino, of the London Philharmonia Orchestra, of the Philadelphia Orchestra and of the Teatro alla Scala; he has been invited by the most prestigious orchestras in the world, such as the Berliner Philharmoniker, the Bayerische Rundfunk, the New York Philharmonic and the Wiener Philharmoniker, with whom he is bound by an uninterrupted collaboration of 42 years.
Countless awards have been received: Knight of the Great Cross, Knight of the British Empire, Officer of the Legion of Honour, the Grand Cross of St. Gregory the Great received by the hands of Pope Benedict XVI, to name but a few.

In Italy, he founded the Cherubini Youth Orchestra in 2004 and was appointed Honorary Life Director of the Rome Opera House.
During the awarding ceremony, Maestro Muti was also awarded the gold medal of the Ministry of Foreign Affairs for the promotion of Italian culture abroad.
A double recognition to pay homage to the great artistic talent and the undisputed contribution of the Maestro to the world of music during his brilliant international career. It was also a special occasion for the IULM students to meet the artist and compare themselves with the example of those who, driven by talent and passion, have managed to become an Italian excellence recognised all over the world.
"Italian music occupies a central place in world history; its presence has influenced the development of international musical life," say the reasons for the Honoris Causa Degree. "Heir and greatest representative of the Italian musical tradition, Maestro Riccardo Muti, is not only one of the greatest exponents of classical music, his name is synonymous with Italian spirit, cultural prestige and professional artistic ability that now belongs to the history of music and interpretation.