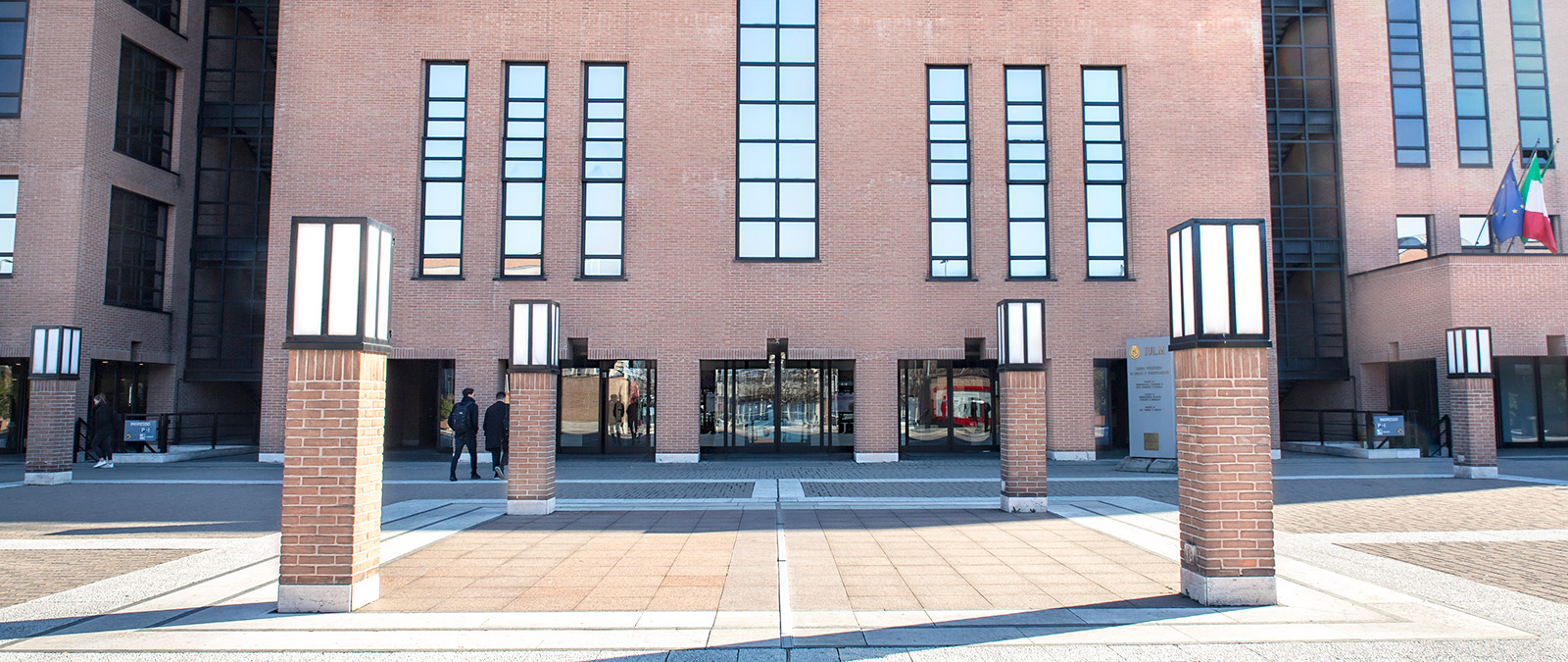 Mike Bongiorno
Mike Bongiorno - Honorary Degree in Television, Film and Multimedia Production, awarded on December 13, 2007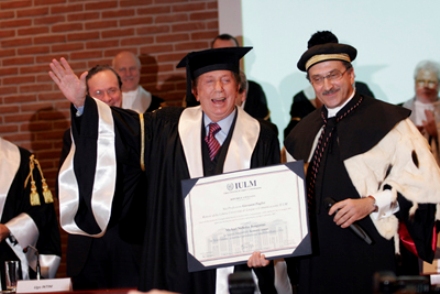 Mike Bongiorno was born in New York on 26 May 1924. His first television show, "Arrivals and departures", dates back to 1953. In November 1955, he achieved success with "Lascia o raddoppia?", which lasted until July 1959.
Since then Mike Bongiorno has presented a series of television programmes of great appeal: from "Campanile Sera" to "Rischiatutto", until in 1977 he began his collaboration with Silvio Berlusconi for Telemilano, where, in 1980, he conducted "I sogni nel cassetto".
Since 1981, for Canale 5 and Retequattro, he has presented programmes such as "Bis" (1981), "Superflash" (1982-1985), "TeleMike" (1987-1992) and from 1989 to 2003 "La Ruota della Fortuna" (The Wheel of Fortune), which passed 3000 episodes on December 2, 2002.
Mike Bongiorno was awarded the title of Grand Officer of the Order of Merit of the Italian Republic by President Ciampi on the occasion of the festivities of 2 June.
The starting point of Mike Bongiorno's professional life is the distant period of the fifties. In those years the figure of Mike Bongiorno became an icon of hope and a sign of novelty: his main characteristic was the originality of the media approach as a tool for the cultural and social growth of Italy and the Italians. The history of television is largely the story of Mike Bongiorno.
"What has made Mike Bongiorno unique since the beginning and continues to make him unique is his extraordinary instinct as a communicator. With your instincts, knowledge means little. Here we are faced with the difference that passes between those who must study to communicate and those who know and teach by communicating. For these unparalleled contributions, Mike Bongiorno was awarded an Honorary Degree in Television, Cinema and Production, and a Multimedia Degree.