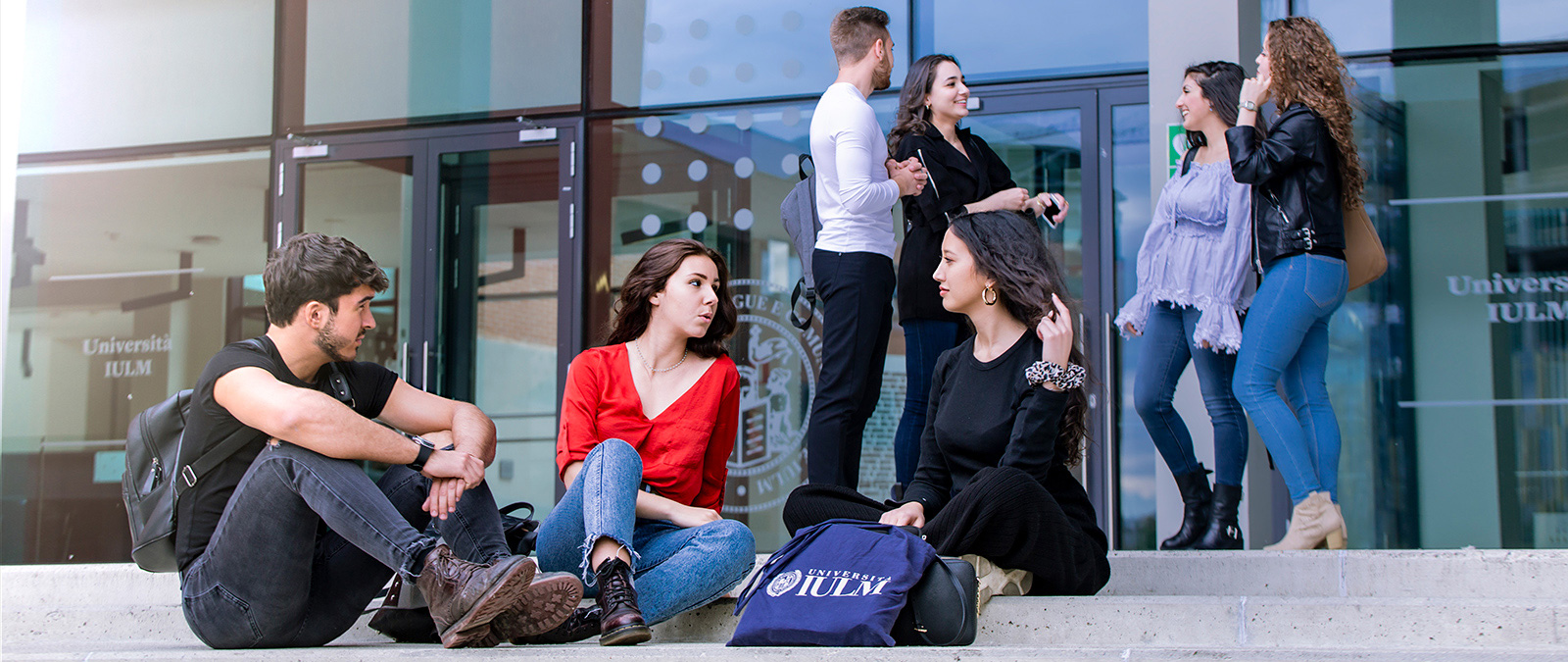 Extracurricular internship
Please note that graduate students have up to one year from their date of graduation to activate an internship abroad through the Career Service Office. After this period, legally, the University can no longer be a promoter of internships abroad.

Remember that graduate students have up to one year from the day of their graduation to activate an internship through the office. After this period, the University will no longer be able to promote internships abroad from a legal point of view. Keep in consideration that the activation process usually takes about 7/10 days.
Below are the options for finding an internship abroad:
Check

the

offers

in the

IULM

section

of

Almalaurea

, by

typing

STAGE ESTERO in the

search

bar

Join

the private LinkedIn

group

"

IULM

for

Job

"

Find

the

internship

thanks

to

your

personal

connections

or network (

sometimes

you

may

have

personal

contacts

abroad

).

If

you

fall

into

this

category

,

it

is

advisable

to

contact

the office so

they

can

explain

how

to best

proceed

Use

search

engines

and/or

Internship

Providers

,

which

are

agencies

that

offer

many

advantages

for

curricular

internships

.

We

invite

students

to

write

to

internship

@

iulm

.

it

t

o

receive

a

list

of

useful

links

for

their

search

.
PikTalent - Partner Internship Provider
PikTalent: created by The Student Mobility group, is an internship and job search platform - partnered by the University - which, through technology, aims to solve the needs of students, universities and companies, providing a solution to the lack of resources currently available online for finding internships. To register and create a personalised account, click here: https://iulm.piktalent.com/
Once registered, you can search and apply for internship opportunities in Spain and other destinations.
What should I do once I have been selected for an internship?
Once selected for an internship, before starting the internship and in order to begin the bureaucratic activation process (without which the internship cannot be recognised), the company must send an Acceptance Letter, which should be sent scanned to us at internship@iulm.it specifying fundamental details to be able to draw up the Internship Agreement / Training Agreement.

The Acceptance Letter template for companies to fill in can be downloaded here.
The company will also have to register on the Almalaurea portal where the internship activation documents will be processed, by clicking on this link.
Once we have received the letter, we will draw up the Internship Agreement which we will then send to our General Manager for it to be signed. Once signed, we will contact the intern to sign the document and to explain the next steps to complete the activation.
Lastly, if the internship is in presence, you will also need to sign the Manleva Tirocinante Estero, which you can request by writing to internship@iulm.it.
Checklist before starting:
Before leaving for an internship abroad, we strongly recommend that you:
Check

the

expiry

date

of

your

passport

and

health

card

Apply

for

your

passport

in

good

time (

if

it

is

not

valid

for the trip)

Retrieve

information

-

also

from

our

office - on

any

health

insurance

to be

taken

out (

if

deemed

necessary

for

your

internship

)

Check

the

need

for

any

medical

vaccinations

required

by the

host

country

Find

out

about

and,

if

necessary

,

apply

for

an

entry

visa

in the

countries

that

require

it

(

this

process

is

the

responsibility

of

the

trainee

,

who

must

take

into

account the

timing

of

the procedure)

Finally

,

it

is

advisable

to

gather

as

much

information

as

possible

about

the

Hosting

Country

and the

Host

Organisation

.
Check-list Activation documents - Do you have all these documents?
Acceptance

Letter

Internship

Agreement

Manleva Tirocinante Estero (

if

the

internship

is

in

presence

)
For further information about internships abroad, please use the following contacts:
Email: internship@iulm.it
Telephone: (+39) 0289141 - 2276 or 2397
If you are interested in hosting our graduates for internships, the best option would be to create a company profile on our career services platform (Almalaurea). It is used by all our students to search for internship opportunities and would therefore be the best way to give visibility to your internship offers. Your offers will then be further promoted through internal communication channels to increase their visibility.
To register, simply click on this link where you can enter your company information and post your internship offers. You will then receive the CVs of our students when they apply and you will be able to choose the ones that best suit your needs.
Once you have found the ideal candidate, we kindly ask you to send us an Acceptance / Invitation Letter which you can download here. We kindly ask you to send the completed and signed form to internship@iulm.it.
Once we receive this letter, we will draft the Internship Agreement which will be sent to our Director General for it to be signed. The agreement is necessary for the insurance we provide to our students during their internship period. As a university, we cover civil liability and work accidents. The university does not cover health insurance.
In general, the complete activation process takes about 7/10 days.
For further information about internships abroad, please use the following contacts:
Email: [email protected]
Telephone: (+39) 0289141 - 2276 or 2397