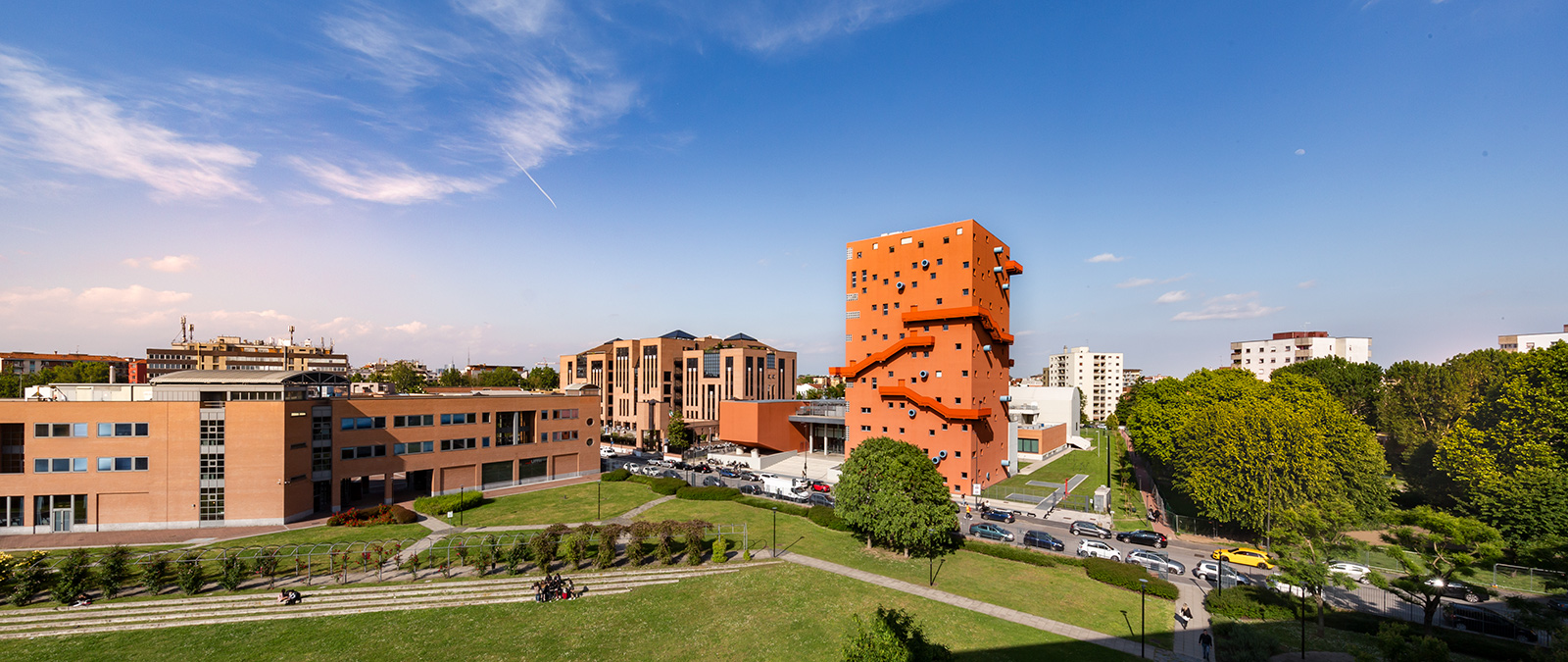 Campus
A new campus opened in 1993 and constantly expanding, where studying not only means staying in the classroom but finding out, getting in touch, communicating. And where the services designed for students are always within walking distance.
The IULM Campus
As an example of global architecture, the IULM University building adds further value to the excellence of its teaching. Following the model of American campuses, the University is a very modern complex, technologically advanced and equipped with facilities designed to give space to study, research, but also to moments of social interaction.
Designed by Roberto and Lorenzo Guiducci and completed in 1993, the main building in Via Carlo Bo is the central nucleus of IULM University which, covered on the outside with pink bricks and surrounded by a porticoed courtyard, is harmoniously linked to Milan's architectural tradition. Inside, a system of escalators connects the six floors of the building, whose furnishings were created according to a chromatic study functional to concentration and study.
Since 2000, a garden and six new buildings have been built around the central building to house classrooms, research departments and institutes, the university bookshop, catering services and the student residence. A mosaic of spaces embellished by the recent inauguration of Building IULM 6, an architectural jewel by Studio 5+1AA, Gianluca Peluffo and Alfonso Femìa
The complex, with two new modern auditoriums and an exceptional exhibition space, completes the IULM campus, enriching it not only with new spaces and services, but also with a highly original creative note, in a constant dialogue between this academic hub and the city.