The first step towards beginning your studies as a student at IULM: information and resources to register on the Bachelor of Arts, Entertainment, Cultural Events programme.

Session Test Dates I
04/12/20
Session Test Dates II
19/03/21
Session Test Dates III
28/05/21
IULM University has adopted a system of payment of university fees and contributions based on "contribution bands" applied to the household on the basis of the ISEE indicator for university services.
The amounts of fees and contributions, as well as the method of allocation of the band, are regulated annually by the University Tuition and Fees.
For admission to the degree course, candidates must have a high school diploma or other foreign qualification recognised by the University as equivalent.
Knowledge of the general lines of art history, of Italian and European cultural, linguistic and literary history, and the ability to apply these in coherent historical and geographical coordinates are required. Competence in Italian language is required and some knowledge of English language is preferred.
Download the Regulations for Admissions to Bachelor's Degree Courses Academic Year 2021/22

For the Degree Course in Arts, Media, Cultural Events there is a non-selective test aimed at assessing the candidate's personal skills. The test is reserved for candidates with a secondary school diploma and for students attending the fourth and fifth years of secondary school.
Fourth year students who participate in the admission tests can maintain the score obtained and access a dedicated enrollment window (November 2019) to register with priority for the Academic Year 2020/21, in a manner that will be communicated later.
If all available places are full, a ranking system will be established on the basis of the result of the test.
The test, with multiple-axis choice questions will last 110 minutes and aims to verify the knowledge of the following subjects: English, Italian literature, contemporary history, geography, art history, logical-mathematical tools for the economy, general culture. At the end of the test, the candidate is invited to complete a cognitive questionnaire.
The test is carried out using a computer or on paper
Successful candidates will be able to register on the pre-established dates. Registration is carried out through the Servizi Online. Registration is considered confirmed on receipt of the first instalment of the registration fee
Candidates who do not confirm their registration by the set deadline may apply to be included in the ranking of the next session, subject to availability of places.
Download the Regulations for Admissions to Bachelor's Degree Courses Academic Year 2021/22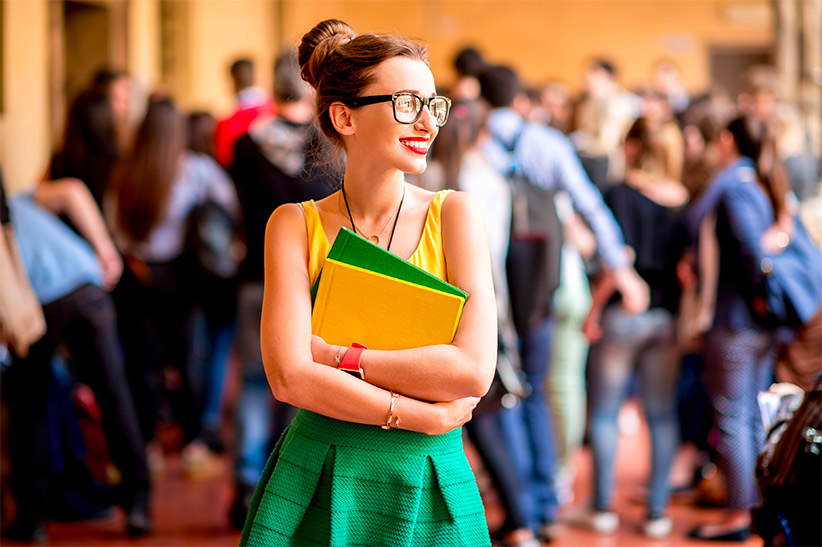 Further Useful Information