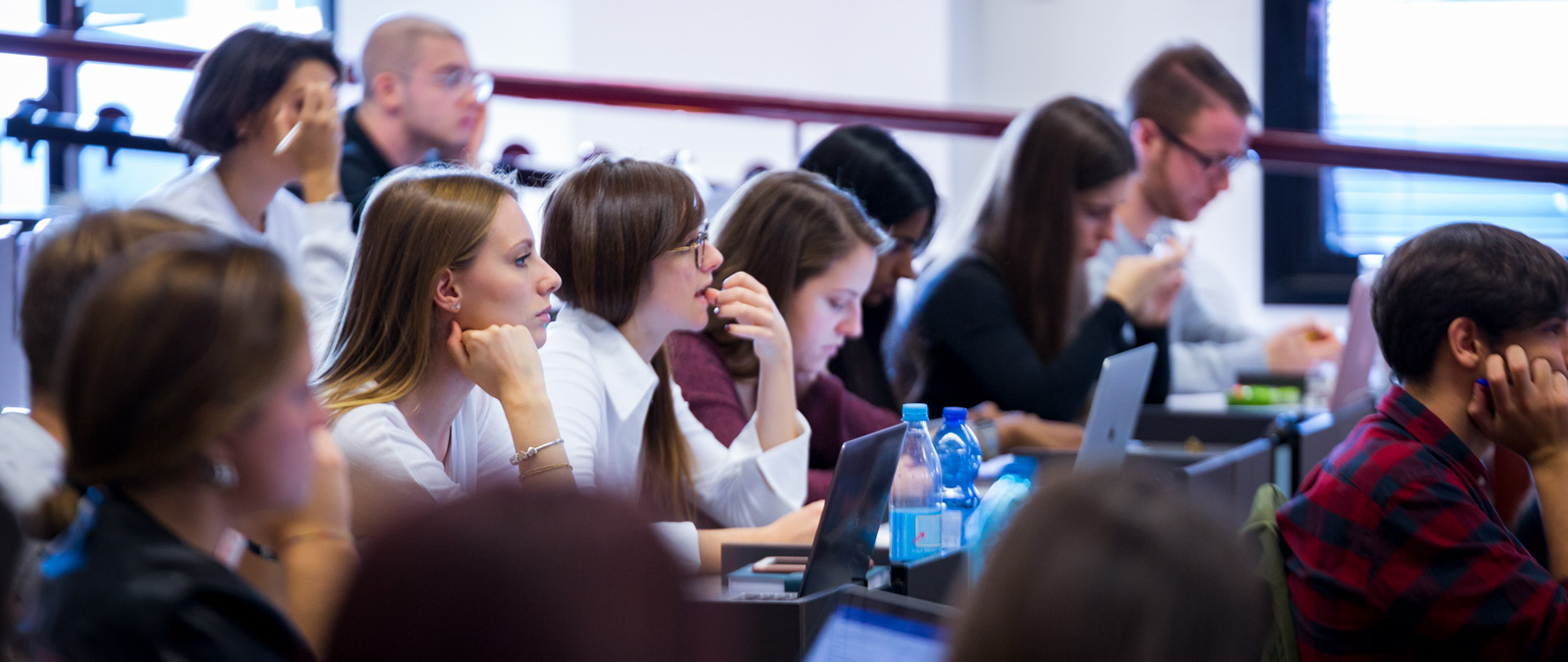 A new degree course: Modern Languages for Digital Humanities
In the name of continuous research and innovation, IULM proposes a new Bachelor's degree course starting from the academic year 2021/2022.
Modern Languages for Digital Humanities is the name of the new Bachelor's Degree Course that is going to broaden the training offer of IULM. This is a new concept created to meet the demands that the digital turn is bringing to the production and dissemination of knowledge in a working world that, at all levels, appears increasingly globalized and dependent on technology. The aim is to create professional figures in whose training converge, in close synergy, a solid cultural knowledge and a high linguistic competence, together with a concrete basis of computer science that allow to acquire skills and awareness in digital communication and multimedia.
The traditional disciplines related to humanistic culture and knowledge of foreign languages provide the essential basis which go together with the digital tools designed for the transmission of knowledge. The humanistic background is guaranteed by the presence of literature, philosophy, contemporary history; the acquisition of an excellent competence in two foreign languages and the strengthening of written Italian skills complete the framework. The competence on the humanistic front is completed by disciplines that favor the metacognitive aspects of learning (such as linguistics, psychology and sociology). Familiarity with computer science and with digital and multimedia communication will be acquired in the laboratory activities of digital and multimedia design that cross all the above disciplines. The structure of the course has been designed with the intent of ensuring the best balance between the disciplines, which provide a component of frontal teaching, to which are added laboratory activities and workshops.
Close contacts with the corporate world make it possible to offer specific internships, and to develop research projects or in-depth studies in synergy with companies.
The professional outlets for graduates can be summarized as follows: a) editor and editorial curator - proofreader, responsible for communication and online promotion of editorial products, responsible for the digitization of books; b) administrator of cultural institutions - cultural institutes, cultural foundations and banking foundations (national and international), museums and libraries, collaborator in the conception and creation of paths of cultural promotion, exhibitions, presentations, cultural events; c) responsible for foreign relations, the production of external or internal information material in the company (press office, communication management of the website, social media, events, presentations).
Registration for the Admission Tests is now open. Click here for all info.